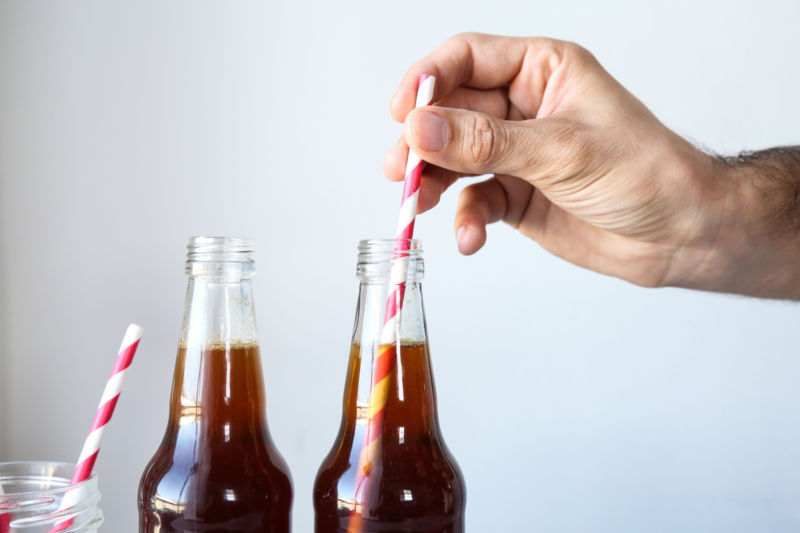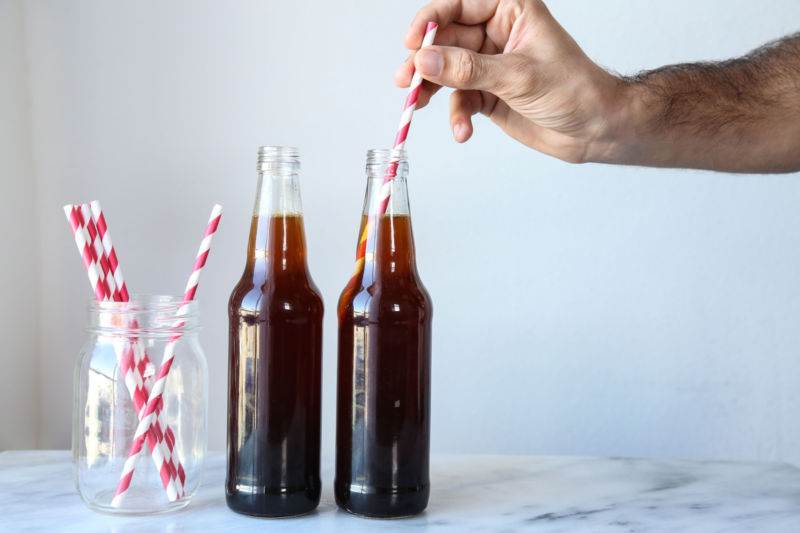 We're not really soft drink drinkers and if I had to rank the beverages consumed in this household it would probably go something like this: water, coffee, wine, fruit juice, wine. It's not that we don't like the refreshing bubbly nature of fizzy drinks, it's just that in general we try not to consume super processed foods and beverages and organic, more 'whole' fizzy drinks are often so expensive and not worth the price. Recently, however, we've developed a recipe for a fantastic cola that has strong deep flavours like cinnamon, ginger, citrus and vanilla and not as long of a list of ingredients as shop bought drinks. The flavours are super complex and honestly, blend together so beautifully. Considering it only takes about half an hour to make a batch that will last you for up to two weeks, it's worth giving this recipe a try! And, bonus: because we're making it at home the cost is very low.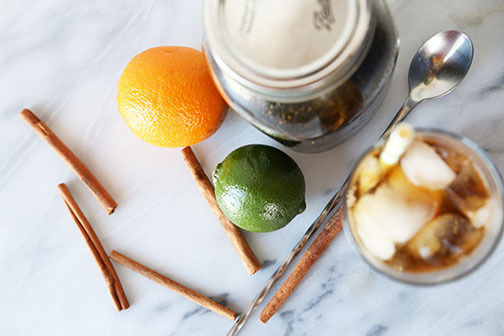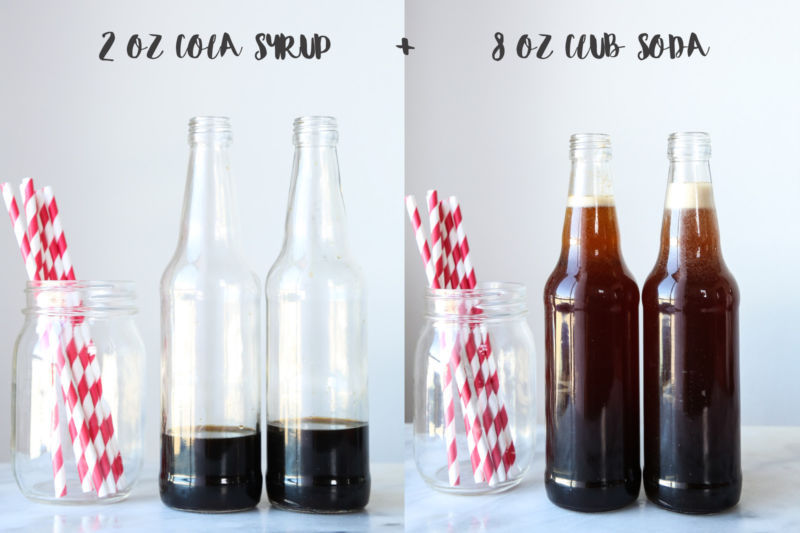 Homemade Cola (Makes 5 Cups Syrup)
2 pints filtered water
4 cups sugar
Zest and juice of 1 lemon, 1 lime and 2 oranges
3 cinnamon sticks, broken into a few pieces
2 teaspoons coriander seed
1/4 teaspoon ground nutmeg
1/2 inch nub of fresh ginger, sliced into thin rounds
1/4 cup browning sauce (we used Kitchen Bouquet)
1/2 teaspoon vanilla extract
In a large pot over medium-high heat, whisk together the water, sugar, lemon zest, lime zest, orange zest, cinnamon, coriander, nutmeg and ginger. Bring the mixture to a boil, whisking until the sugar is dissolved.
Remove the pot from heat and whisk in the citrus juice, browning sauce and vanilla extract and use a wire mesh strainer to strain out the solids and reserving the syrup for use in your homemade cola.
When you are ready to enjoy the cola, pour 2 oz of the cola syrup into a glass before topping off with 6-8 oz of soda water. Fill with ice, finish with a straw, give it a little stir and enjoy!
The cola syrup can be stored in an airtight container (we use Mason jars) in the fridge for up to two weeks.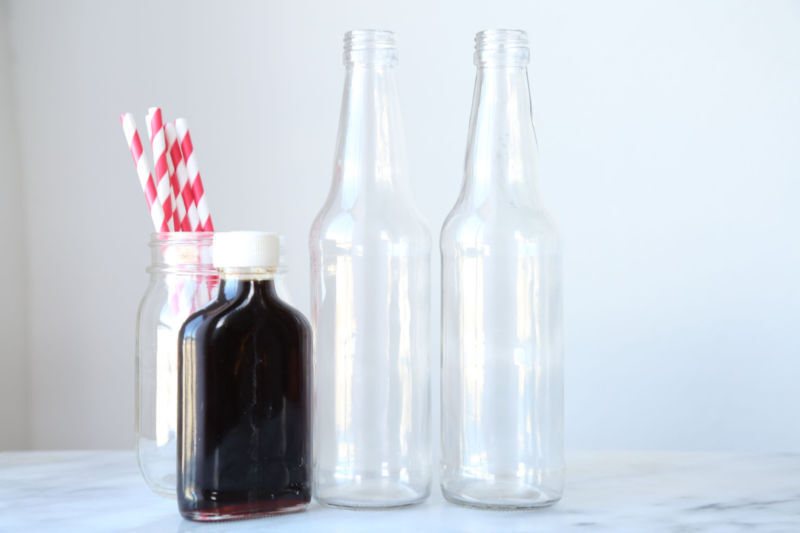 Make It Adult!
The awesome thing about this cola syrup is nobody's about to tell you how you have to use it. Try mixing in some rum or whiskey for a classic cola mixed drink. If you want to get extra weird (and extra delicious) top your cola off with some
red wine
to make a Kalimotxo, basically the easiest and quickest sangria you'll ever make! If you come up with any other great ways to use this cola syrup, let us know!