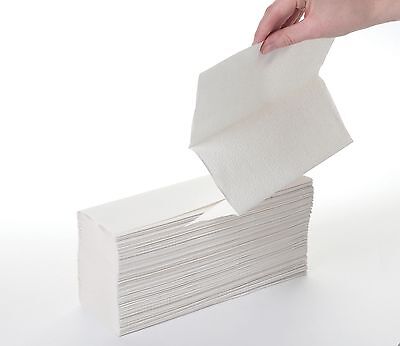 Z,M,V,C,I Fold?
Buying hand towels for your office washroom or toilet block can turn into an unwelcome chore if you don't know your C from your Z Fold.
There are currently to my knowledge about 3 common sizes of stacked paper hand towels on the UK market, the C, Z Multi-fold & the Inter V Fold types.
Developed from about the 1950's as an easy way to dispense hand drying these towels have been bought to market by various big players in the paper tissue industry.
The C Fold towel is folded as a C shape and stacked on top of each other in packets. It's the one that you fight out the bottom and ultimately tear a little bit off most usually found in green. These are the most commonly sold product even though they are the least efficient as far as waste in use goes.
The Inter-fold or V Fold towel was introduced by Cresco into the NHS as their towel of choice many years back. It gave better economy through dispense offering another towel hanging after pull through, this saved about 30% of paper waste. A deep and wide towel with a large surface area.
The Multi-fold or Z fold towel is a narrower and extra folded version of the above and this came onto the market later. Stylish dispensers were becoming more popular and the way to secure market share for the manufacturers was to give away free dispensers that required specific sized refills.
Subsequently all the major towel sizes are now available from most paper tissue converters in various ply's and colours. Make sure you measure the depth of your open towel flat, or dispenser and width particularly when ordering if you are not sure which you need for your dispenser.