Summary:
Here is a unique hair bow idea for girls to learn how to make a princess ribbon hair clip. It's in princess style, not a princess shape!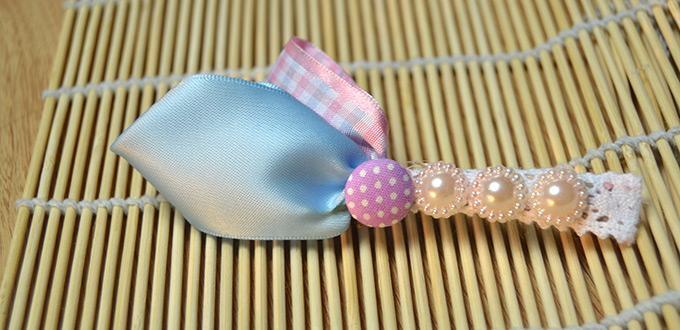 Materials and tools for making a homemade princess ribbon hair clip:
Homemade hair bows are easy to make as well as attractive for girls. Today I will teach you to make a unique princess ribbon hair clip with a few supplies and detailed instructions. Unlike common hair bows, there are two unusual folded ribbon bows at one end of the hair clip, and some decorative cabochons attached along the hair clip.
37mm
Satin Ribbon
, Sky Blue
25mm
Satin Ribbon
, Gird Pattern, Pink
15mm
Woven Cabochon
, Half Round, Purple
12mm Plastic Cabochon, Ivory
15mm Lace Trim, White
Sewing Thread
Hair Barrette
Needle
Scissors
Hot
Glue Gun
Lighter (Not Shown)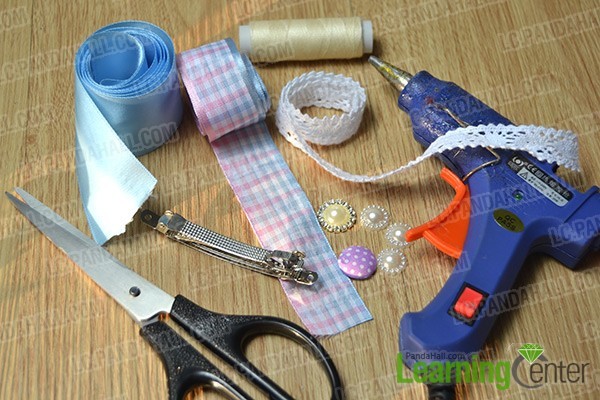 Step 1: fold ribbons
1st, cut out a strip of blue ribbon measuring 13cm and a strip of pink ribbon measuring 12cm. Seal the ribbon ends with lighter;
2nd, hold the middle of the blue ribbon and fold right side downwards. There is an overlapped triangle in the middle;
3rd, fold right side to the left along the median of the overlapped triangle and sew the bottom side;
4th, fold the pink ribbon in half and sew the ends together with the blue ribbon.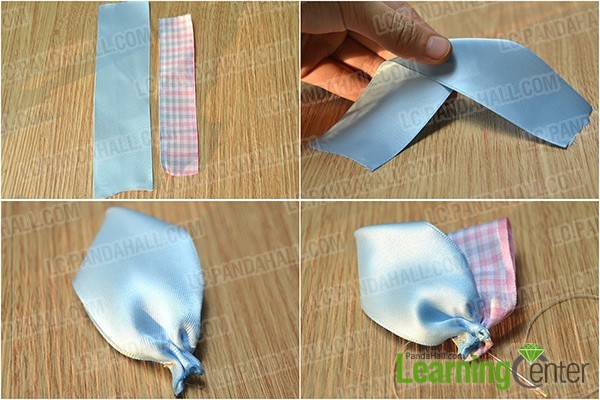 Step 2: add embellishments
1st, cut out a section of lace trim and glue it to cover the surface of hair barrette;
2nd, glue two folded ribbons at one end of the hair barrette;
3rd, attach a woven cabochon to cover the ends of ribbons;
4th, glue three plastic cabochons along the hair barrette.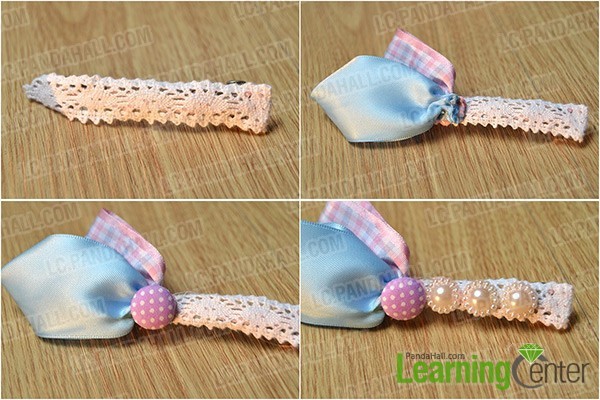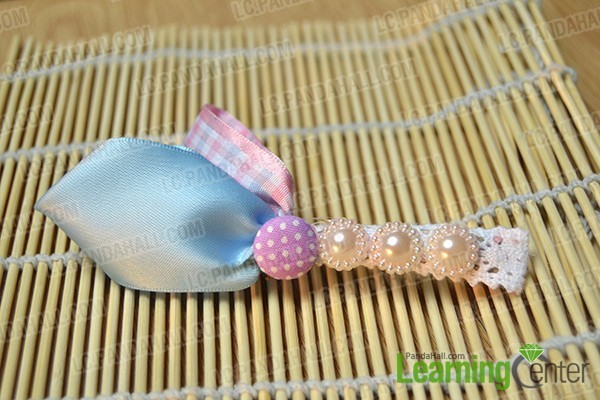 I'm totally indulged in making homemade hair bows. If you like this ribbon hair clip in princess style, you should make it by your own. I believe that you will have fun, join me!