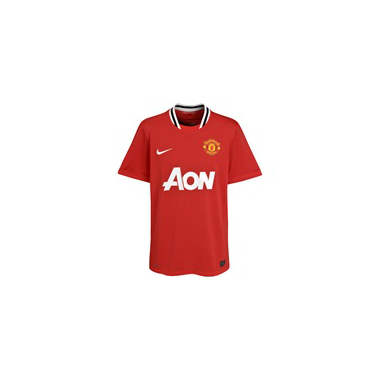 One of the oldest and most honoured football clubs in all of the United Kingdom, Manchester United is an emblem of the sport of football worldwide. With fans from Devonshire and Denver to Dubai, MUFC, as they are commonly referred to, is literally the world's most popular football team. It has been the proud recipients of several Premier League titles and is the winningest team in Football Association cup history.
Because of its almost universal appeal, the trade of Manchester United signed football shirts is quite common on the sports memorabilia market. Buyers from across the globe constantly vie for a limited number of authentic jerseys, so going into the buying process without a clear purchasing strategy can be rather dangerous. Buyers need to make sure they know what an authentic Manchester United football shirt looks like as well as ways to verify that the signature upon it is authentic as well.
Though there are hundreds of dealers offering signed Manchester United football shirts for sale, conducting these assessments is easier on a website that offers buyers clear sources through which to do so, such as eBay. In fact, buying a Manchester United signed football shirt is quite easy when using eBay.
Identifying Proper Manchester United Football Shirts
The first point that buyers need to make sure to cover when looking for Manchester United signed football shirts is making sure that the shirts themselves are authentic. As a football club with a rich history covering three centuries, Manchester United has a lot to offer buyers, but in order to get the most for their time and money, those buyers need to know about the club's past and use that knowledge to assess items offered in the present.
Manchester United's Colours and Crest: A Brief History
As one of the world's oldest football clubs, Manchester United has gone through several facelifts over the years. In fact, when it was founded in 1878, the club was called the Newton Heath LYR Football Club and wore the colours green and gold.
The red, white, and black now synonymous with MUFC were adopted with its official name change in 1902. Then, upon moving to its current home in old Trafford, Manchester in 1910, the team began to use the well-known MUFC crest based on the coat of arms of the Manchester City Council. The original crest design has largely faded, however. The remaining elements, present on all MUFC jerseys include the ship in full sail which comes from the original design along with a devil, which was incorporated in the 1970s based on the club's nickname, 'The Red Devils'.
The Three Different Manchester United Uniforms
The details of MUFC's colours and the team crest have obviously changed significantly in the time since the team's adoption. This leads many buyers to struggle to sort through offers of 'official' team shirts in different colours. However, it is important to note that at any given time there are three main 'official' kits that MUFC players wear and that these kits change.
Minimally, each season features a home, away, and third kit. Each kit is equally likely to appear as a signed jersey, though the consistent home design is by far the most popular. The table below compares the colours and designs of each uniform option to help buyers understand the options that they may find.
| Uniform Kit | Shirt Colours | Shirt Design | Additional Notes |
| --- | --- | --- | --- |
| | Red and black | Main shirt is a gingham pattern with darker read checks and a black 'V' at the top of the collar | Additional uniform includes white shorts and black socks |
| Away | White, navy blue, silver, and black | Varies | The away kit changes each season, but never features red like the home kit |
| Third | White, navy blue, silver, and black | Varies | The third kit is usually the away kit used during the previous season of play |
The problem of the ever-changing look of Manchester United away kits can really confuse buyers who are trying to determine the authenticity of particular items. However, there are several books on Manchester United that review the history of its uniforms and colour changes to the away kits, even listing them by year. Using one of these books or some other third-party source to determine whether an away shirt is what a seller states is extremely important before committing to a purchase.
Verifying Signatures on Manchester United Football Shirts
In addition to the value of the football shirt itself, choosing to buy autographed football memorabilia comes with its own set of peculiarities. There is a clear burden of proof when it comes to the authenticity of signed football shirts or anything else, but buyers should remember, an item is only worth what someone will pay for it.
For that reason, sellers should go out of their way to prove that the Manchester United signed football shirt that they are offering includes a legitimate signature or set of signatures. Conversely, buyers are responsible for doing their own homework to verify those sellers' claims. Here are three easy ways to do just that.
Letters or Certificates of Authenticity
Savvy sellers who regularly traffic in autographed items generally provide proof of signature authenticity along with the items. Generally, these certificates or letters of authenticity, abbreviated COA and LOA respectively, are issued by third-party overseers whose job it is to know and compare signed items to known examples of an athlete or celebrity's signature. Although the letters and certificates themselves can be forged as well as the signatures, knowing about a handful of reliable authenticators can help buyers to spot valid certificates. Alternately, buyers can ask sellers to authenticate signatures prior to completing purchases.
Examples of Genuine Autographs for Comparison
Rather than paying for an outside comparison, the other option for buyers is to do some research and find genuine signatures to compare themselves. The best places to find these examples are from hall of fame publications, well-known collectors' sites and books, as well as through physical, authenticated examples. While making the comparison as an amateur is not nearly as reliable as having a third-party assessment done, it helps buyers to identify obvious forgeries.
Seller Backgrounds
Ultimately, what both of the previous strategies really come down to is the reliability of the seller offering the signed Manchester United football shirt. The collectibles market is really hit or miss, and there are a lot of genuine, valuable items out there, but a lot of less-than-genuine ones as well.
Therefore, buyers need to be even more diligent than when buying new items and make sure to check the background of any seller they consider patronising. This means doing background checks of individuals and reading through feedback on websites where the football shirts are being sold, to check out other buyers' previous experiences, if that option is available.
Conclusion
Manchester United signed football shirts are among some of the most coveted sports collectable items on the market today. However, when dealing with a team as popular as Manchester United, buyers need to be careful in the assessment of items for authenticity. MUFC is an old and well-established team with a long history that covers three separate centuries and many changes throughout the sport of football.
Therefore, buyers need to be diligent in their research into any items they intend to purchase. This means taking time to know about the evolution of the team's colours and crest, as well as assessing the validity of the MUFC signature or signatures on shirts. This second step can be accomplished in many ways such as third-party certificates or letters of authenticity, personal comparison between known exemplars, and researching the background of the sellers themselves. Using a website like eBay, which has firm guidelines regarding the trade of autographed items, is a great way for buyers to protect themselves in this regard.
The joy and personal satisfaction that individuals get from collecting signed items from their favourite sports teams and stars is quite clear. The sports memorabilia market is full of great items like Manchester United signed football shirts that make great displays. As long as buyers are smart, acquiring these items is easy.