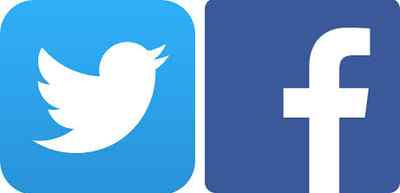 When starting a new business on eBay, you need to start marketing your products but in most cases you dont have a massive budget,

The best marketing for the time being is Social Media as it is free, Use appropriate #tags when posting tweets or status updates to reach a wider network of people.

To create a Facebook page go to www. facebook .com/pages/create/ and follow the easy step by step instructions,

To Create a Twitter account go to www. twitter .com and follow the step by step instructions.



Getting more likes and Follows
Once you have created you page and twitter account, at first you may feel like you are not getting as many likes or follows as you would like.

Your main target audience is people who buy your type of product, but you really need to be attracting eBay buyers from them.

An eBay buyer will be looking at the description of each product when making comparisons between sellers selling the same product.

We want to be getting these potential buyers to like our Facebook page and follow us on Twitter, so that when we post a status or tweet advertising a new product they will see this and hopefully follow the link to buy from us.

HTML coding can be daunting but both Facebook and twitter have made this easy,

When you are writing your items description change the tab at the top from standard to HTML (see other guides for HTML coding advice)

now all you need to do is code from Facebook and Twitter to embed a like us button and a follow us button,



Embed a Facebook Like us button
Simply go to https://developers .facebook .com/docs/plugins/like-box-for-pages,

Type in your Facebook page url, choose from some of the design options to suit your needs and click get code,

This will generate two codes, The top code is the javascript and the bottom is the HTML coding for the like us button,

Copy and paste the javascript code anywhere on the description (this will not appear anywhere to your customers)

then copy the HTML coding where you want the Facebook like us button to appear.

Its that simple!

Now customers browsing through eBay can like your Facebook page and keep up to date with your new products and offers when you post adverts.



Embed a Follow us button for Twitter
When on Twitter click the settings cog at the top right hand side and choose settings from the drop down.

On the left hand side click widgets

Now click create new

Now you can choose various design options and like Facebook, Twitter have made this very simple to use. And there is a preview that shows what this will look like on your page.

Once ready click create widget,

Under the Preview a code will appear, copy this code and paste it on your item description where you want it, as you did with the Facebook coding.

Now customers browsing through eBay can follow you on Twitter and keep up to date with your new products and offers when you tweet adverts.