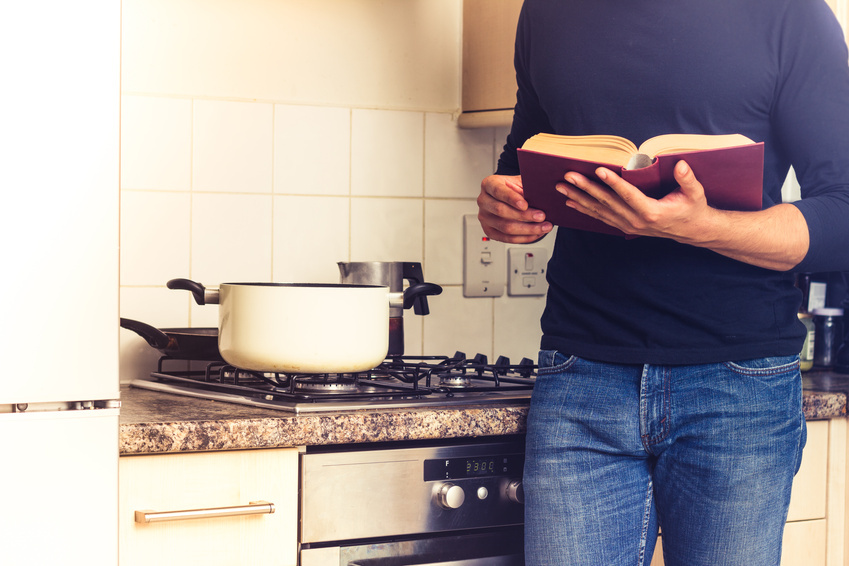 Food writer and television presenter Mary Berry has been publishing recipe books since 1970. A judge for the BBC 2 programme The Great British Bake Off and host for a variety of other cooking-related shows, Berry has created cookbooks for everything from baking to fast family meals and entertaining. She's known for using an AGA cooker, and many of her recipe books offer tips and timing advice for it alongside conventional ovens.
Quick-Fix Meal Recipe Books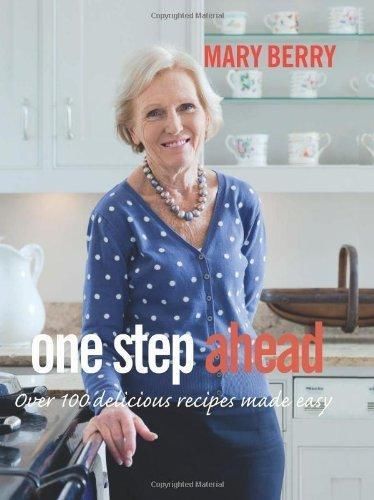 With One Step Ahead, Mary Berry offers a collection of recipes that readers can prepare in advance to a stopping point until they are ready to finish cooking and serve. Recipes cover mid-week family meals as well as dishes for entertaining. Likewise, Cook Now, Eat Later includes make-ahead recipes as well as quick-fix meals. Real Food Fast offers recipes with light, fresh ingredients, including make-ahead options. Mary Berry's Stress-Free Kitchen offers tips and tricks as well as recipes to keep order and reduce stress in the kitchen.
Baking Recipe Books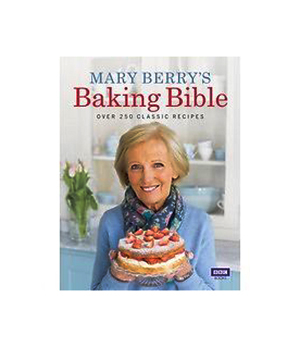 While a talented chef who studied at Le Cordon Bleu in France, Berry's signature recipes are desserts and baked goods. My Kitchen Table: 100 Cakes & Bakes includes her recipe for Victoria sponge cake, along with a host of others, from banana muffins to French pastries. Her Baking Bible offers 250 of her dessert recipes, from classics to more creative choices. Other titles include Traditional Puddings and Desserts, Fast Cakes, Simple Cakes, and the Ultimate Cake Book.
Co-authored Cookbooks
Berry re-released her Mary Berry At Home cookbook co-authored with Lucy Young in 2013, featuring revised and new recipes. Each of the 150 recipes focuses on simple preparation and affordable ingredients. Mary Berry and Lucy Young Cook Up a Feast offers an eclectic assortment of 100 recipes ranging from comfort food to easy entertaining ideas.
Themed Cookbooks
Family Sunday Lunches offers 150 recipes for delicious family meals all year round. Her re-vamped Christmas Collection offers more than 100 recipes to get you through the holiday season, along with tips, advice, and even shopping lists. Mary Berry Cooks is a tie-in recipe, released in 2014 for her BBC 2 six-part cooking show of the same name. The book offers 100 recipes, including all the recipes and menus from the show.
Comprehensive Recipe Books
Mary Berry's Complete Cookbook offers a whopping 1,000 of her recipes, ranging from adventurous dishes to impress dinner guests to traditional desserts and casual at-home meals. Unlike many other Mary Berry cookbooks, this one focuses on preparations in conventional ovens. Her Cookery Course is another comprehensive book, with Berry's favourite recipes and techniques to master the fundamentals of cooking and baking.