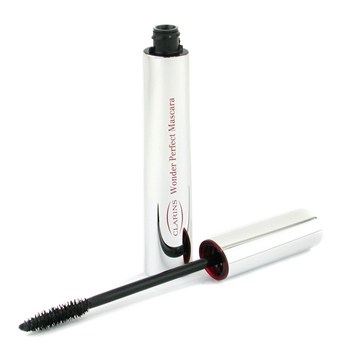 The eyes are arguably the most important feature when it comes to applying make-up. Perfect eye make-up draws attention to the eyes and enhances the overall look. Many use mascara to accentuate the eyes and to make the eyelashes appear longer or fuller. However, choosing the right mascara depends on many factors. It is important to understand the types of mascara available, as well as the importance of the brush. The shape and thickness of the bristles on a mascara brush affect how the make-up is applied and therefore, the final visual effect. Finally, buyers need to consider the colour. Black is a dependable choice for nearly everyone, but there are other hues available.
Buyers should also bear in mind a few basic safety tips when handling mascara. When stocking a make-up bag, buyers can visit make-up boutiques, chemists, department stores, or eBay, which has great deals, convenient shopping, and a large selection of products.
Types of Mascara
When buying mascara, it is important to do some independent research and to read the product's packaging carefully. Most mascara products promise beautiful eyes, but the buyer should question how they achieve that effect. Buyers with long, thin lashes need a different type of mascara than those with thick or short lashes.
Volumising Mascara
Volumising mascara adds depth to thin or sparse lashes because it has a thicker formulation than other types of mascara, which helps to coat every single lash evenly. However, volumising mascara does not add length to lashes. It is more likely to clump because it brings the lashes closer together. Volumising mascara is a good choice when aiming for an understated look because it draws attention to the eyes without being too elaborate.
Lengthening Mascara
Buyers with short lashes should consider a lengthening mascara. In addition to adding a small amount of volume and curl, this kind of mascara defines each lash and coats it from the base to the tip. Many lengthening mascaras include small synthetic fibres in their formulation, which adhere to the lashes in the application process to make them look even longer. Like volumising mascara, lengthening mascara is thicker and may be prone to clumping.
Lash Defining Mascara
Lash defining mascara is an all-in-one solution, adding length and volume by coating each lash. It is an ideal choice for buyers with light, thin, or otherwise unnoticeable lashes. Lash defining mascara is great for everyday wear, and often has a waterproof formula to prevent running. Look for a product with a thin formula for a natural look.
Curling Mascara
A curling mascara relies as much on its formulation as it does the applicator brush. The waxes and resins in the mascara help to lift and bend the lashes, as well as to hold their shape. In addition, the brush is in the shape of an arch, which helps to curl and coat every lash.
Waterproof Mascara
Waterproof mascara repels moisture to prevent smudging and streaking, but it may be difficult to remove. Look for a mascara that breaks down easily with the help of a make-up remover.
Non-Clumping Mascara
Some mascaras are specially formulated to make the application easier by being non-clumping. Non-clumping mascara is not designed to add much length or volume, so it is better suited to anyone with thick lashes or those who only want a little bit of cosmetic assistance. Non-clumping mascara goes on smoothly and cleanly, assisted by a brush with long bristles for even distribution.
Types of Mascara Brushes
The brush can influence the final result greatly when applying mascara, so buyers should pay attention to its shape, not just the formula used in the make-up. There are some basic shapes that are suited to specific purposes, such as applying mascara to the corner of the eye or the bottom lash. The table below highlights some common types of mascara applicators.
Brush Type

Description

Best For

Comb

Teeth evenly spaced

Creating separation and definition

Large bristle

Bristles packed together densely

Creating volume and curl

Covering lots of lashes

Curved

Arched into the ideal shape for eyelashes

Curling lashes

Spherical

A small ball of bristles

Precise application

Separating and defining lashes

Tapered

Bristles packed densely, with a narrower brush tip

Precise application

Total coverage

Small bristle

Tiny brush with well defined bristles

Bottom lash applications
Always choose a mascara brush that matches the mascara formula's purpose. Buyers who find a type of mascara that they like, but do not think that the brush is appropriate, can use disposable applicators as an alternative. They are also more hygienic than reusing the same brush, as they provide a new disposable brush for each use.
Mascara Colours
Many buyers associate mascara with the colour black, or maybe brown. These are appropriate for nearly every occasion. However, there are other shades to consider, including blue, green, and purple.
Black and Brown Mascara
For a conservative look, black or brown mascara is a great choice. The general rule of thumb is that women with fair hair, such as blondes, light brunettes, and redheads, should use a brown mascara, preferably only a few shades darker than the colour of their eyebrows, whereas anyone with darker hair should choose black. Another school of thought suggest that eye colour rather than hair colour determines the best shade of mascara. Those with brown or black eyes should consider a light to dark brown mascara, and those with blue or green eyes should consider black.
Coloured Mascara
Bright hued mascara can make a fun and bold fashion statement, but it needs to be chosen correctly. Select a colour that highlights the eyes. For example, blue is universally flattering. Purple complements those with green eyes, but it can bring out blue eyes as well. Green works better for brown or hazel eyes.
The other eye make-up that is worn is also important. Avoid matching the eyeshadow colour to the mascara. Instead, try a nude or neutral shade, or a complementary colour, such as blue or pink. Avoid adding too much eye make-up so that the mascara can shine. For example, coloured mascara should be worn on its own with a minimal amount or no eyeliner, and can even be a substitute for eyeshadow if layered heavily. To tone down a coloured mascara, add a layer of black first, and then apply colour only at the tips of the eyelashes.
Mascara Safety Tips
Mascara should be cared for and handled safely to avoid any unfortunate side effects. The brush comes into contact with a very sensitive part of the face frequently. Do not keep a mascara product for more than a few months. After that time, the mascara may become a breeding ground for bacteria. If the mascara becomes too thick, has an odd smell, or is discoloured, then it is time to buy a replacement. Store mascara in a cool place, below 29 degrees Celsius, to help to minimise bacterial growth. Never share mascara with another person so as not to spread bacteria.
It is also important to remove mascara and other eye make-up at the end of the day, rather than sleeping in it. Although one night is not likely to have any lasting effects, it does encourage bacterial growth and can cause irritation or infection. Invest in good quality make-up removers that can break down mascara effectively without too much scrubbing or irritation.
How to Buy Mascara on eBay
eBay sellers offer a large selection of health and beauty products, so you can always find what you are looking for. Visit the home page, where you start by entering a keyword, such as "brown curling mascara". If you already know exactly what you are looking for, then you can enter the names of specific products or brands to get more precise results. From the results page, you can also narrow down the results by factors such as a price range or features of the product.
Starting on eBay
If you are new to shopping on eBay, take some time to familiarise yourself with the site before making a purchase. The eBay Help Center offers a wealth of information to new users, including why and how to register for an account, choosing a payment method, and buying basics. Also take a moment to learn about feedback, which is a driving component of the eBay marketplace. You can research sellers by checking their feedback histories to see what others have said, and leave your own feedback after a purchase.
Conclusion
Powerful eye make-up brings together an entire look and draws attention to the face. This makes mascara an essential product in many make-up bags. However, buyers have several varieties of mascara to choose from, so they should first consider what effects they wish to achieve with their make-up. For example, volumising mascara gives the appearance of more and heavier eyelashes, while lengthening mascara makes lashes appear longer. In addition, buyers should consider whether they want a waterproof or non-clumping mascara, which can be a convenient option.
The kind of brush used to apply mascara is as important as the formulation of the product. Curved brushes can create dramatic curled eyelashes and large brushes can cover large sections of lashes in one quick swoop. Smaller brushes allow for greater precision in the application of mascara. However, they also take more time. Buyers should also decide which colour of mascara that they want. Black and brown are safe and traditional, but for a bolder look, consider colours such as blue, green, or purple. eBay has something for everyone, making it an excellent shopping destination for mascara.