It's the news all you die-hard Match Attax fans have been waiting for. Match Attax Extra makes its debut on the March 11th 2011. This set will have 150 brand new cards to collect. Gareth Bale has been rewarded with the exclusive 100 club card which will more than likely be the card every one wants to get their hands on.
Also in this new collection they will be hat-trick heroes (which means if you win with this card in a match you will score three goals instead of one). Therefore, these cards will be a key weapon to have in your collection. Other cards to collect in this Match Attax Extra series will be club captains who all will be boosted in their defence and attack attributes. All the major updates will be included now that the transfer window is closed. So expect to see Torres as a star signing and Luiz as a new signing in the blue of Chelsea and Suarez in the red of Liverpool.
They will also be new show boaters and new man of the match cards to collect. The fans favourites will also be re-introduced. It was first introduced in the 08/09 season and now has been bought back for the 10/11 season due to its popularity. The players that are rumoured to be fans favourites are Fernando Torres, Steven Gerrard, Edwin Van Der Sar, John Terry and Wanye Rooney. Also, the limited edition cards that are set to feature in this Match Attax Extra 2011 collection are Ryan Giggs, Rafael Van Der Vaart and the Premier League Trophy.
Match Attax is the worlds biggest trading game bar none. The question is how soon can you collect all 150 Match Attax Extra 2010 - 2011 cards?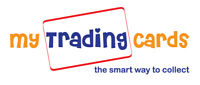 E-Bay Store Front