One of the most important things to consider when shopping for antique dining tables is the existent décor in your room. Matching an antique dining table with chairs, sofas, or any other type of furniture can be a bit tricky, especially when it comes to a somewhat contemporary décor. There are however numerous tips for finding the perfect antique table to complement the rest of your dining room furniture.
What to Look For When Buying a Matching Antique Dining Room Table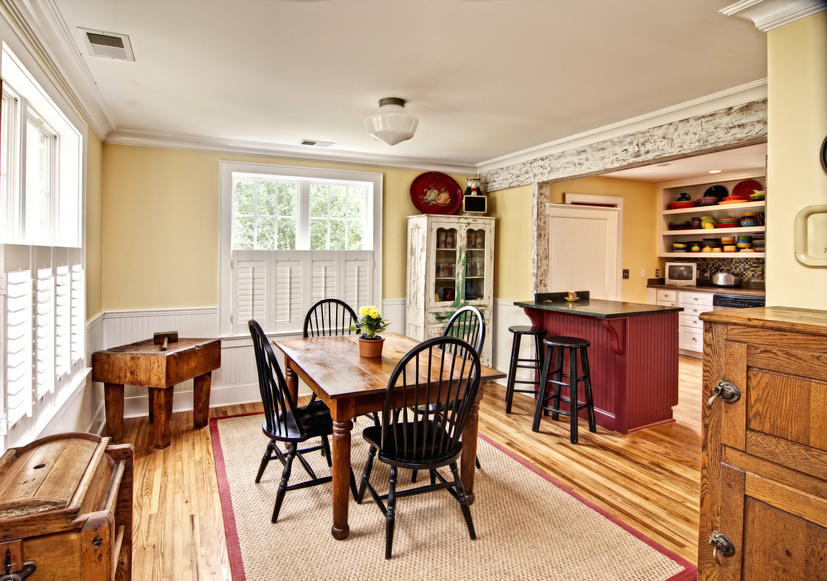 Two of the most important things to take into account when trying to match an antique dining table with a pre-existent décor include colour and style. Most antique dining tables are made from wood, so you need to match the shade with other wooden pieces in the room. Common choices for antique wood dining tables include light and dark lacquered brown, dark mahogany, and reddish cherry wood. As for style, antique tables may be simple or may feature intricate designs, especially when it comes to the legs. Common types include cabriole legs, fluted legs, spider legs, saber legs, trumpet legs, and more. If any other pieces of furniture in the room have elaborate legs, make sure they are a good match for the table.
Types of Antique Dining Room Tables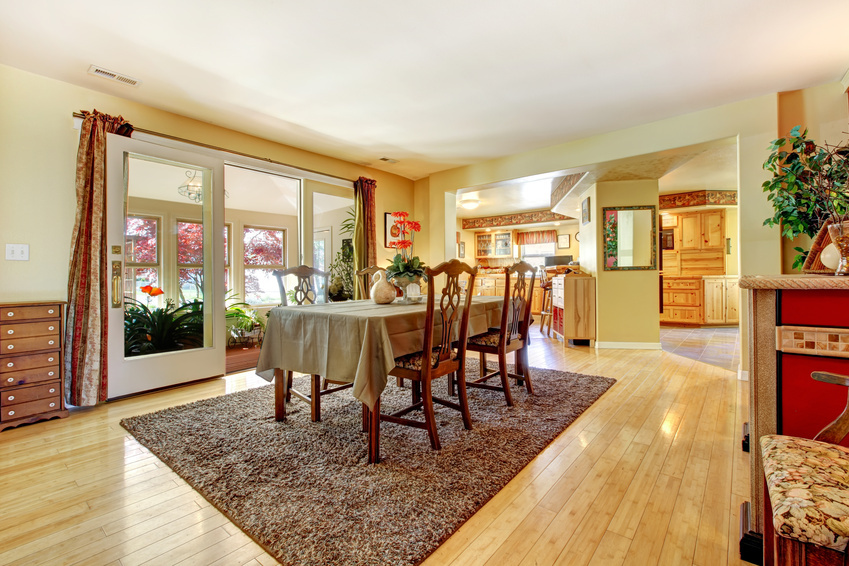 Antique specialists classify antique tables according to their style and form. Most of them are suitable for rooms with a traditional décor, but you can add an interesting element to a contemporary room by purchasing an antique table, provided the colour scheme works. Some of the most popular types of antique tables include butler's tables, antique butterfly tables, demilune tables, pedestal tables, gueridon tables, kang tables, and tea tables. All these styles have their particular characteristics and they come in various sizes and shapes. For example, a pedestal table can be oval or round and it always features a cylindrical stand in the middle. Opt for a demilune table if you are looking for a small table with a half circle surface, or for a tea table if you want a folding design. When matching the table with the furniture in the room, consider the size as well, to be sure there is enough space for the chairs and for everyone to sit comfortably.
Considering the Condition of an Antique Dining Room Table
The condition of the antique dining room table you buy can have a great impact on the overall appearance of a room. Make sure the table is in good condition, which means paying attention to any scratches, dents, or missing parts. Most antique furniture can be restored, so if you fall in love with a piece, consider purchasing it and performing some work on it before bringing it to your dining room.