For many of us, the right mattress is essential for a good night's sleep, and a good quality mattress can last up to 10 years; making it a serious investment!
The right mattress will adapt to the shape of your body whilst also being supportive; promoting deeper, more refreshing sleep; allowing you to take on the day ahead. It can mean the difference between a great night's sleep, or tossing and turning all night to get comfortable.
This guide is designed to help you make an informed choice about which mattress will be best suited to your needs.
Contents
UK Mattress Sizes

Things to consider when buying a mattress

Different types of mattresses:

Pocket Spring

Closed Coil

Open Coil

Foam Mattresses

Memory Foam Mattresses

Futons

How to look after your mattress

Other considerations
*N.B. Metric and imperial dimensions are not exact equivalents

| Name | Imperial Size* | Metric Size* |
| --- | --- | --- |
| Small Single | 2'6'' x 6'3'' | 75 x 190 cm |
| Single | 3' x 6'3'' | 90 x 190 cm |
| Small Double | 4' x 6'3'' | 120 x 190 cm |
| Double | 4'6'' x 6'3'' | 135 x 190 cm |
| King Size | 5' x 6'6'' | 150 x 200 cm |
| Super King | 6' x 6'6'' | 180 x 200 cm |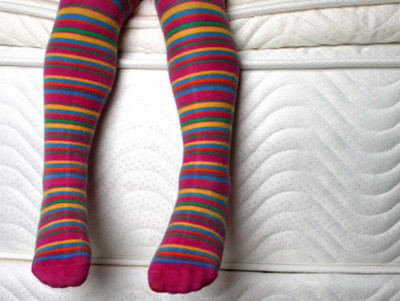 A good quality mattress can last up to 10 years, so whilst the price of some mattresses can seem high, think about the benefit you are getting, every night, every year, for up to 10 years! It is worth investing in the best mattress you can, to ensure you get the best night sleep possible. Here are a few things to think about before you buy a mattress...
Measurements - This may seem fairly obvious, but it is essential you check dimensions; especially if you are buying a new mattress for an existing bed base. Mattress and bed sizes can vary, even if they have the same name (e.g. King Size), so make sure you check dimensions carefully - especially if the mattress and base are not from the same manufacturer.
Manufacturers encourage you to buy a mattress and bed base together as the two are engineered to work together.
Comfort - Most manufacturers will offer mattresses in firm, medium and soft options. Remember there is no industry-wide standard for tension so they will vary from one manufacturer to another. Contrary to popular belief, a mattress doesn't have to be hard to be good for you.
A mattress should help you to achieve good posture in bed. Too soft and your body can slouch, which can lead to back pain; too firm and it can cause discomfort and lack of sleep. The firmness of a mattress is up to you - some people like the sensation of sinking into a bed; others prefer to lie on the surface.

Essentially there are two main types of mattress construction – those with and those without springs.

With Springs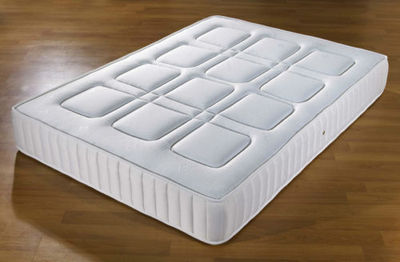 Pocket spring/sprung mattress - In these mattresses, the springs are sewn into individual fabric pockets. Pocket Spring Mattresses are a very popular choice.
Constructed with individual, small, softer springs - housed in separate fabric pockets

Springs work independently to respond to individual body weight; profiling to the body shape to prevent pressure points

Independent support means that movement from one sleeping partner to another is less likely, ensuring you both sleep well

Made in a range of tensions
Continuous coil - A more affordable type of mattress, continuous coil mattresses are made from a single looped wire. Because the springs move as one unit, there is a greater possibility you could be disturbed by your partner moving around in the night.
Made from a single length of wire creating a series of interwoven springs which usually run up and down the bed - linked vertically rather than horizontally

Border rod or wire gives the mattress a firm edge and helps retain its shape

Generally considered to give a more 'responsive' feel than open-coil, as the gauge of wires used is softer and the size of the 'coils' smaller

Made in a range of tensions
Open coil Mattress - The most widely used option and made of single springs fixed together by one wire. Because the springs move as one unit, there is a greater possibility you could be disturbed by your partner moving around in the night.
Springs are arranged in rows, connected to one another at the top and bottom by a spiral helical wire

Border rod or wire gives the mattress a firm edge and helps retain its shape

Made in a range of tensions
The coils in these mattresses can wear out more quickly than pocket springs.
Without Springs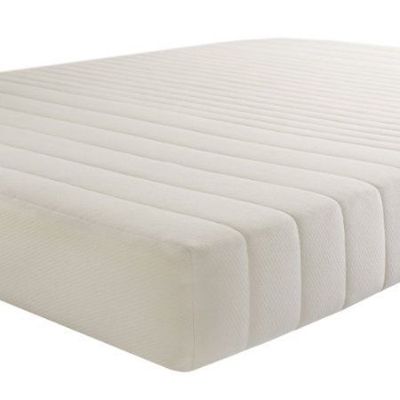 Foam mattress - There are three main types of foam in use: Latex, Visco elastic and Polyurethane. Foam mattresses are made from layers of different densities and depths of foam to create different levels of support and comfort.
Popular choice and particularly suitable for use with slatted bases and adjustable beds

Tend to be durable and breathable, so can be a good option if you're allergic to house dust mites

Hypo-allergenic with anti-microbial properties
Memory Foam Mattress - Also known as memory mattresses, are topped with a layer of temperature-sensitive viscoelastic material (memory foam).
The mattress moulds and re-moulds to your body's contours as your body heat softens it

Provides support and enables natural movement during sleep

Helps to maintain correct posture and align spine horizontally when lying on your side

Hypo-allergenic with anti-microbial properties
View open coil mattresses on eBay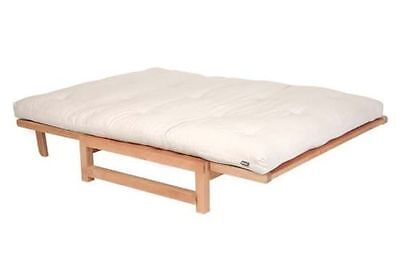 Futons - Originally from Japan, futons are commonly made from layers of cotton or fibre wadding. In Japan they are used on the floor with a mat underneath and rolled away at night. Futons mould to the shape of the body, and in the UK are more often sold as lower priced sofa beds with slatted convertible frames.

View futons on eBay

Whatever size of mattress you go for, and whether it is pocket sprung or foam, there are steps you can take to maintain and prolong its lifespan. Remember, a good bed mattress can last eight to 10 years if looked after properly!
Protect it - It is well worth considering a mattress protector, or topper below the sheet. A protector or washable mattress covers will protect your mattress from stains. These can be bought in a purpose-made 'barrier' fabric if you have a dust allergy.
Clean it - When you change your bed linen, gently run a vacuum over the mattress and the base. If your mattress get stained, use a clean cloth with mild detergent and warm or cold water to remove it. Never soak a mattress.
Give it some air - If you can, after delivery, try and air the mattress for a few hours to remove that storage smell. Don't leave any plastic wrappings on a new bed mattress as this can lead to rot.
It's also a good idea to pull back the bedding, (especially in the morning) allowing any body moisture to evaporate.
Turn it - It's important to turn your mattress regularly (if advised) to maximise its life span. Body weight can compress a mattress, creating dips and therefore causing an uneven sleeping surface which can be bad for support and your posture while you sleep.
Memory foam mattresses are slightly different. They often don't require turning and sometimes only have one sleeping surface. However, it should still be rotated lengthways occasionally to maximise its life.

Ban bouncing - It is great fun, and seeing the kids faces light up is lovely, but, it is bad for a mattress. To keep it at its best, try to avoid regularly sitting on the edge of the bed, and don't let the children bounce on it.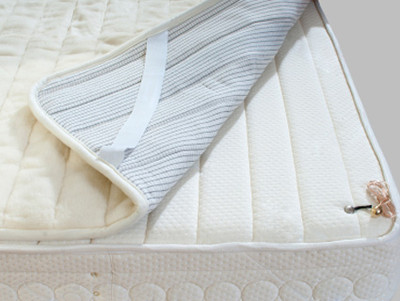 Mattress Protectors & Toppers - Mostly used to soften the feel of a mattress. Generally non-sprung, they may be made of a variety of materials, adding extra padding to your existing bed mattress for increased cushioning and comfort.
A protector or a topper is not a substitute for the correct support a mattress will provide, nor will they replacing an old worn out bed. Some modern mattresses include a fixed topper or overlay – usually designed to eliminate the need for turning.