Medieval - Gothic and Pagan wedding dresses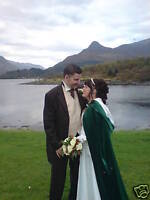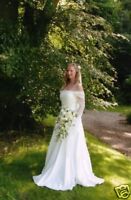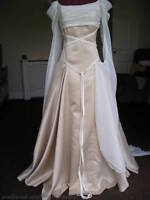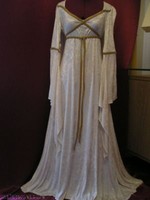 When buying a wedding dress always check out where the dress is coming from as many dresses on the internet are cheap copies of the dresses you see on the photographs and could be made in the kind of sweatshop that you see on tv, so check through feedback and look at where the seller is located, also check to see if there are any photographs available to see of real weddings like the ones above that the seller has done. It is the most important dress you will ever buy so be careful.
For any of the above dresses please contact me on jackiestreet@blueyonder.co.uk and I will list one for you.
http://www.ebay.co.uk/itm/MEDIEVAL-PAGAN-WEDDING-DRESS-GOLD-IVORY-MADE-MEASURE-/260854730586?pt=UK_Wedding_Clothing&var=&hash=item8265b00688 copy and paste this link to see my dresses for sale.