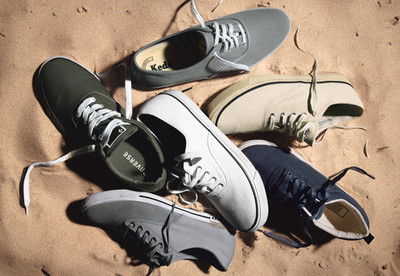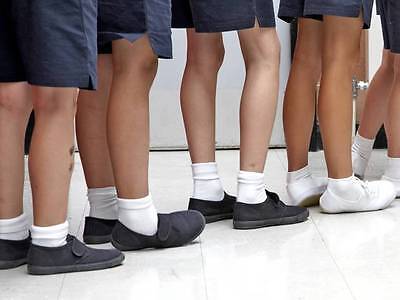 The versatility of plimsolls is their one main strength, but the fact they're affordable to is what makes them a winning choice for men all over the world, no matter what the season is. Men's plimsolls have evolved from the school gym class days into an everyday style staple.
Developed by the Liverpool Rubber Company, plimsolls originated as beach wear in the 1830s before it became customary for physical education students to wear them. The word plimsoll comes from the Plimsoll line on a ships' hull because the horizontal band between the sole and the upper part of the shoe resemble the Plimsoll line.
The beauty of the plimsoll lies in its comfort, rubber soles and arch support mean you can be comfortable all day whilst canvas will allow your feet to breathe and leather options keep you warmer in the colder months.
How to wear plimsolls:
Understated is the key word when it comes to styling plimsolls and something to keep in mind is plimsolls get better with age. The whole concept of wearing plimsolls is a laid back casual vibe and there's no need to worry if they're starting to look battered, because you know, that's how they're supposed to look.
White tends to be the staple colour for men's plimsolls a firm favourite across the globe, but don't be afraid to opt for other colours such as
grey
,
navy
or
black
. Black is a great colour to go for if you don't fancy the traditional white. A basic colour that's versatile enough to go with almost anything, black plimsolls are perfect for both daytime and evening events and can even cross the threshold into acceptable work wear.
Key Brands:
Converse
are undisputedly the king of canvas trainers, and let's be honest they're never going to go out of style. They are the ultimate trainer, kept fresh by continuously evolving and kept in style by their wide clientele of men around the world of all ages.
Another choice if you're looking for labels is mega brand
Vans
. Although famous for making predominantly skate shoes,
Vans
make a wide range of plimsolls that are great for everyday wear and boast simplistic laid back designs making them easier to wear finished with their iconic 'waffle sole' tread patterns meaning you won't lose your grip on slippy or icy surfaces when it comes to winter.
Sperry Top Sider
are a more sophisticated choice if you're looking for plimsolls. Offering expertly crafted premium leather plimsolls with a thick, chunky vulcanised sole. In chocolate and tan leather, these are a refined smart choice for any occasion. With an old school retro look, Sperry plimsolls are a stylish and simplistic take on a classic shoe that doesn't make a fuss.