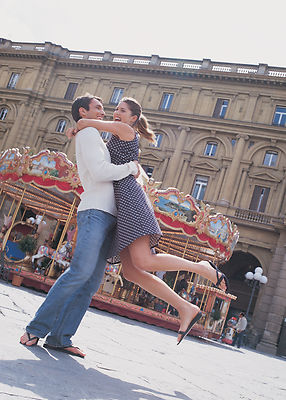 Summer is on its way, chaps. Barbecues, beaches and breaks in some of the world's best and most buzzing cities. And, as well as thinking about sun, sand and Sangria for your upcoming holiday, you'll also want to think about... sandals.
Because, a pair of good summer shoes are crucial to enjoying a city break. You want to
let your skin breathe
and have
plenty of room
so you don't end up with throbbing feet and aching limbs after a day padding the streets.
Off on a city break this year? We've picked 4 great European cities, the top 3 must-see sights for each one, and, some ideas for clobber to wear to each…
---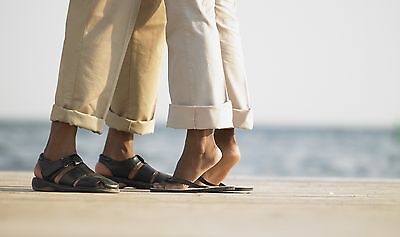 Contents
1. Rome
2. Barcelona
3. Paris
4. Berlin
---

Magnificent Rome is an open-air museum of culture. You'll walk round scorching historic ruins and visit cool, gilded churches, so you'll need sturdy footwear and light cotton clothes.
Italians dress for their city's heat in chinos, short-sleeved shirts and, of course, designer shades.

Must-sees in the Eternal City
The Colosseum
The most famous of all Roman amphitheatres, where 50,000 spectators watched bloody combat between gladiators, slaves and animals.
The Roman Forum
The heart of ancient Rome, now a sprawling ruin of city squares, arches and temple remains.
St Peter's Basilica
Marvel at the Michaelangelo-designed dome and the Sistine Chapel. There's a strict dress code – you must cover your shoulders and knees.
What sandals to wear for a city break in Rome?
Sandals with
thick, cushioned soles
. Rome can seem like an eternity of sore feet if you don't wear the right footwear!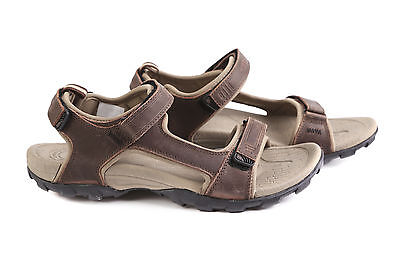 Team with:
Chino shorts, just perfect for a sunny day padding round the city
Cool sunglasses to keep up with the Italians, when it comes to the style stakes…
Holiday satchel – you're bound to have a few guidebooks you'll need to carry around
---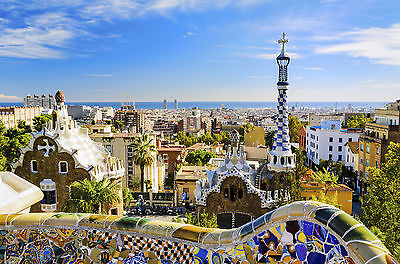 Vibrant Barcelona has always been at the cutting edge of architecture, art and style. As it's one of Spain's most cosmopolitan cities, you'll be spending most of your time on your feet, exploring.
Catalans dress up in light linens, and
smart sandals
or espadrilles.

Barcelona's best sights
The Sagrada Familia
Gaudi's unique and magnificent cathedral, started in 1882, is still under construction. Climb one of the towers for views over the whole city to the sea.
Park Guell
An uphill walk leads to Gaudi's public park with his famous mosaics, 'gingerbread' houses, snaking ceramic benches and salamander statue.
L'Eixample
Keep looking up for zany details as you walk along this Modernista quarter of the city.
Best sandals for a Catalonian break
Why not opt for some slip-on, slip-off sandals. Barcelona is one of the best beach cities in the world so no doubt you'll be wanting to take a dip in its waters.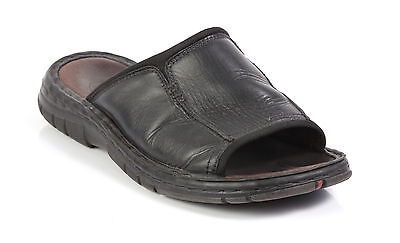 Then maybe:
Fail safe classic white t-shirt
Trilby hat
Bag to put your beach bits and bobs in
---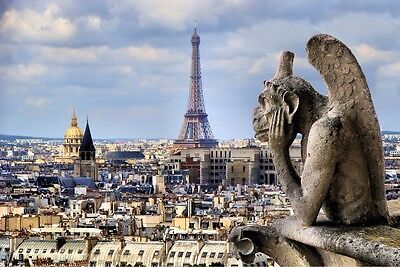 Chic, romantic Paris is a joy whatever the weather, with plenty to see, from world-class museums to the Arc de Triomphe and the Eiffel Tower.
Parisians, in one of the world's great fashion capitals, dress with classic elegance. You can't go far wrong with a Breton striped top. chinos and leather, strappy sandals.


Top Paris must-sees
The Musée d'Orsay
If you love Impressionist art, visit this glass-roofed converted railway station to see works by Monet, Manet, Gaughin and Renoir, among others.
The Palace of Versailles
Take a short train ride out of Paris to one of the world's most opulent historical palaces, with its Baroque architecture and manicured gardens.
Notre Dame Cathedral
For a 360° panoramic view of Paris, forget the Eiffel Tower and climb the 387 steps to the top of this magnificent 12
th
century Gothic masterpiece.
Top sandals for the city of love
Waterproof sandals with thick soles. Sorry to say, Paris can often get a bit rainy, so make sure your feet don't get too wet. It's quite cobbled too, so you'll want some cushioning.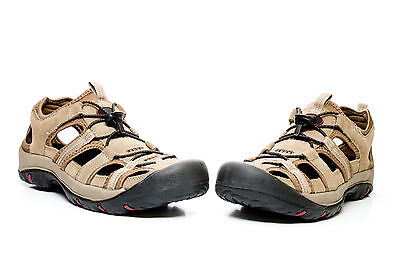 How about teaming with:
Light-coloured short-sleeve polo shirt – think yellow, orange, blue
Some aviator shades
Waterproof pac-a-mac (you never know)
---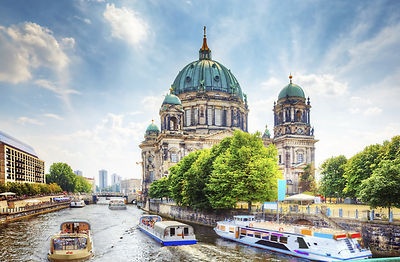 There's no bad time to visit Berlin. This historic, buzzing city offers fascinating sights and events all year round.
Berlin's weather can be temperamental, so pack for all conditions! Locals like sharp coats and defined tailoring, teamed with a sturdy bag and some Ray-Ban shades.
What to see in Germany's capital
The DDR Museum
If you want to understand what life was like in East Germany before the Berlin Wall fell, and even take a Trabant for a virtual spin, check out this lively museum.
The Reichstag
Think you know the Reichstag from black-and-white documentaries? Think again – this iconic building was completely revamped when the Federal Government moved to Berlin in 1999.
Unter den Linden
Wander along this charming central boulevard, taking in the German Cathedral, the German Historical Museum and the State Opera buildings.
Best sandals for a Berlin break
Classic flip-flop. Most of Berlin is flat, with lots of green spaces and riverbanks, perfect for walking.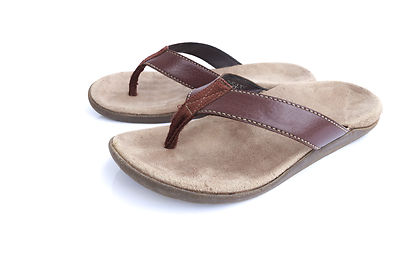 Complete the look:
Bum bag – don't knock it, great for carrying things around the city without taking a bag
Some skintight jeans – look great with flip-flops