As a leading online fashion and clothing retailer in the UK, Boden offers a diverse collection of trouser styles for the modern man. Making a good choice in Boden trousers allows such a man to look sharp and comfortable when the occasion calls for it.
Vintage Boden Chinos
These men's casual trousers add a vintage flair to your outfit for informal and semi-formal occasions. Vintage Boden chinos incorporate a grown-on waistband with stitched pockets to hearken to trends past and come in straight leg and a slim fit. Washed to exude retro cool, these flat front trousers have a zip fly and come in the more traditional khaki and brown as well as a few blues and a vibrant red. Like most men's Boden trousers, these can be hemmed to the wearer's specific requirements upon order.
Boden Chinos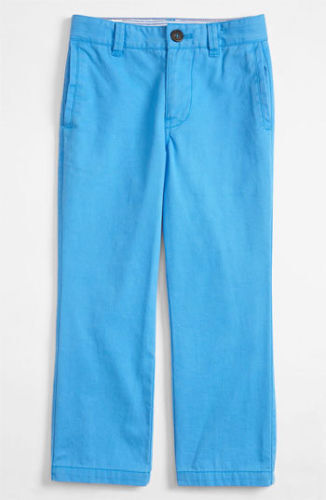 Made of 100 per cent cotton, machine washable, and available in khaki, camel, and navy, Boden chinos come in three styles: slim fit, single pleat, and flat front. Boden slim fit chinos have a straight leg and suit a modern aesthetic. These casual trousers suit slender men or those with skinnier legs. The single pleat chinos feature a roomier straight leg cut that gently tapers for a sleek look that translates better in more formal settings. Lastly, their flat front chinos offer the roomiest cut and suit heavier men.
Boden Holiday Trousers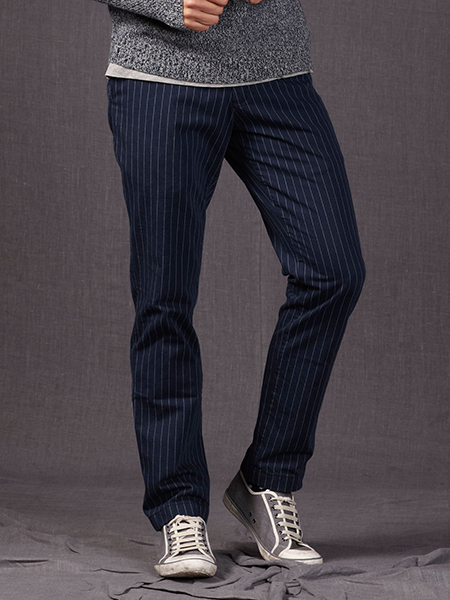 Made of a mixture of cotton and linen, Boden holiday trousers are light and breathable. Perfect for the summer holiday, these casual trousers provide a comfortable fit so feel your best while relaxing. Men can choose from navy, light khaki, or grey striped to look great for a day of sightseeing and good enough for a casual dinner.
Boden Ledbury Trousers
Besides casual options, Boden Ledbury trousers look smart and can be worn in a variety of formal settings, such as evening events and the office. These 100 per cent wool formal trousers come in charcoal and navy. Both are versatile options, either pairs well with a variety of coloured and patterned formal shirts. The regular fit has a straight leg and only one back pocket, while the slim fit Ledbury trousers have the typical two back pockets. Slender men looking for a more modern option can look to the latter, while men with comfort in mind can still look sharp in the former.