Chinos are comfortable trousers featuring a tough, twilled cotton. They should be a part of every man's wardrobe because men's chino trousers fit well and flatter the figure thanks to the way they create trim lines. In addition, there is a chino style for almost any occasion. Learn more about this wardrobe staple and get casual or dressy with chinos, as necessary.
Basics of Men's Chino Trousers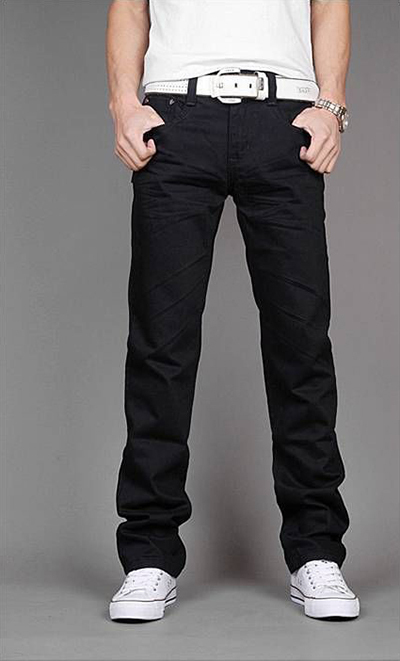 Most men's chino trousers are from pure cotton, which allows your skin to breathe and keeps you cool in the summer. Typically, these trousers come with four pockets: two back pockets and two front slanted pockets. The front of the chinos can be flat or pleated. The former are neat and tidy as well as contemporary looking, while the latter looks great on fuller figured men. In addition, you can find tailored chinos that give you a fitted effect. The most popular chino colours are navy, mushroom, and stone, but other choices include bolder colours, such as red. There are three main categories of chino trousers and they differ from each other mainly by the occasions where men wear them.
Casual Chino Trousers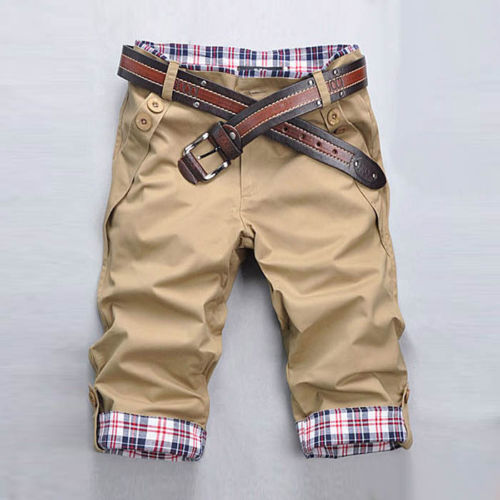 Casual chinos are the most inexpensive ones due to their inexpensive materials. These have visible stitching on the inside as well as outside leg seams. Casual chinos sit low on the hips and they often have some kind of treatment for a worn look. The casual pair goes well with other casual clothing items, such as T-shirts, hoodies, cardigans, and polo shirts.
Workwear Chino Trousers
The workwear pair is usually from a tougher and thicker fabric than casual chinos are. These trousers offer a relaxed fit and thus create a rough and ready appearance. They are good for men with more muscular thighs as they are not very tight around the legs. Workwear chinos are durable and can withstand some hard use. They go well with other pieces of clothing that take their inspiration from workwear, including denim jackets and shirts, gilets, rugged outerwear, thick flannel overshirts, and heavy duty boots.
Smart Chino Trousers
The third category is the most formal of chino trousers. The hidden stitching along the inseam and outseam sets these trousers apart from other chinos, ensuring clean lines and a sharp fit. These trousers have a high rise and you need to wear them around the waist, much like suit trousers. The materials of smart chinos are more luxurious and high quality or simply come with a better finish than the casual and workwear pairs. You can combine smart chinos with sports coats, dress shirts, crew neck jumpers, polo shirts, and formal shoes, as they are quite versatile.