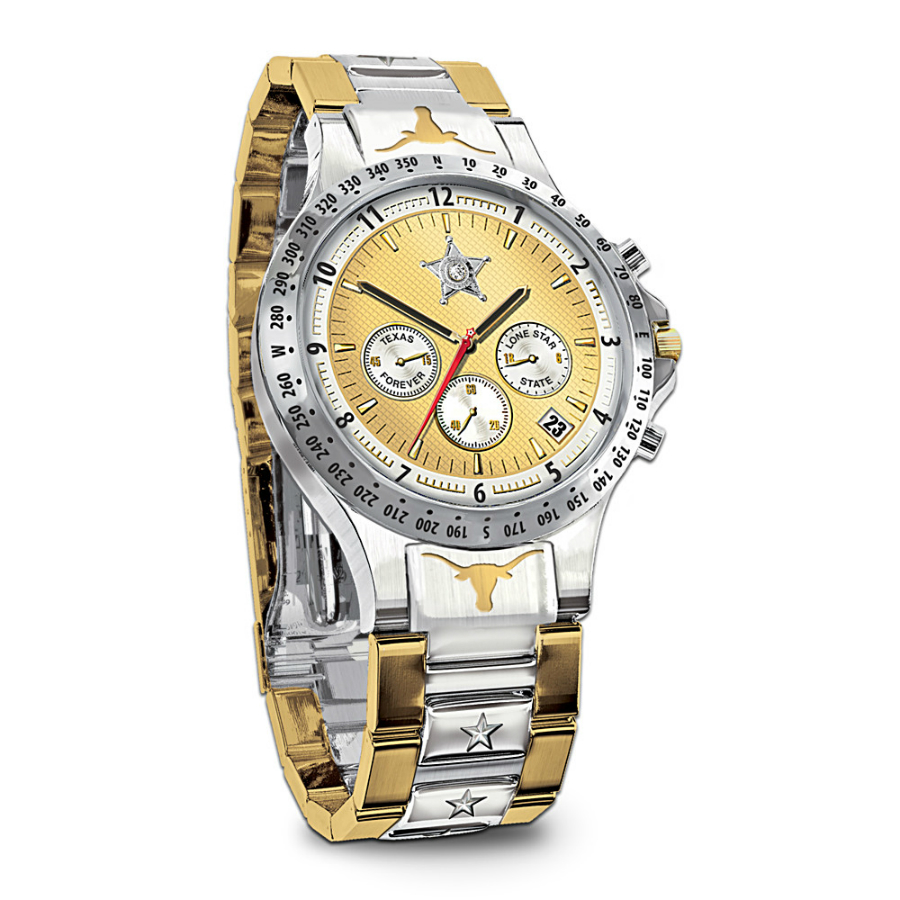 Designer watches are a popular accessory many men like to wear every day. A good quality watch that is durable, accurate, and stylish can be expensive to buy, and individuals have a wide range of options when it comes to choosing the brand of watch, its type, display, style, and features. Whether individuals are looking to buy a men's designer watch for themselves or as a gift, they can head to any jewellery stores, department stores, or specialty designer high street stores. Alternatively, you can head online to eBay to find a wide selection of designer men's watches of varying designer brands at competitive prices.
When looking to buy a designer watch, it helps to have some knowledge and understand of the different types of watches available, as well as considering the watch's display and internal mechanisms. The options include digital or analogue display, and battery, quartz, or mechanical watch movement. In order to make a wise purchase decision, consideration of the style of watch is also important.
Men's Designer Watch Types
Men's designer watches come in a range of types, suitable for different personal tastes and lifestyles. Designer watch types, such as Michael Kors, are designed to provide durability for any man's lifestyle. It is recommended that buyers identify where they plan to wear their watch before deciding what type would be suitable.
Water Resistant Designer Watches
Many designer men's watches offer some level of water resistance to protect them from rain or the odd splash of water. A water resistant watch up to 100 metres is often sufficient for those who want to wear their watch during various water activities, such as swimming, surfing, fishing, windsurfing, or jet skiing. Avid divers may prefer to look at a watch with water resistance over 100 metres. These watches are often referred to as diving watches. The following table provides useful information about the various levels of water resistance of watches, and what each is designed for.
| Water Resistance | Watch Suitability |
| --- | --- |
| Up to 30 m | Splash and rain resistance; suitable for everyday wear; not suitable for water sport activities |
| Up to 50 m | Suitable for activities like swimming, fishing, jet skiing, white-water rafting, and kayaking; not suitable for snorkelling or diving |
| Up to 100 m | Designed for swimmers, surfers, and those who enjoy sailing, snorkelling, and other water sports; not suitable for diving |
| Up to 200 m | Suitable for diving and other marine based activities; an ideal option for serious surface water sports enthusiasts |
| Diver's 100 m resistance | Minimum standard to be considered a diver's watch; suitable for diving without helium gas |
| Diver's 200 and 300 m resistance | Considered a typical standard for a diver's watch; suitable for diving without helium gas |
| Diver's 300+ m resistance | Suitable for deep diving requiring the use of helium gas |
The greater the water resistance, they more expensive the watch is likely to be. The majority of men find a watch with water resistance up to 30 metres more than acceptable. The buyer looking for a weekend watch to wear outdoors is likely to find a watch with water resistance up to 100 metres sufficient.
Shockproof Men's Designer Watches
Some brands, such as Seiko's range of G-Shock watches, have designed their watches to withstand rugged athletic activities. A shockproof watch is ideal for those who enjoy various sports and outdoor pursuits, such as mountain biking, skateboarding, rock climbing, or athletics. Shockproof watches work by absorbing heavy impact that may otherwise damage the watch's internal balance mechanism.
Scratch-Resistant Watches
Watches are made with different types of scratch-resistance over their faces. Three main types of scratch-resistant materials can be used to make a watch. An acrylic plastic crystal material offers the least amount of scratch resistance. Although small surface scratches may be able to be polished out, deeper scratches cannot be removed.
When spending the extra money to buy a good quality, designer watch, buyers may like to consider a watch that offers more scratch resistance than what an acrylic plastic crystal watch offers. A mineral crystal watch face is suitable for protecting against scratches that can occur from everyday wear. These watch faces are treated with heat to create a harder surface.
For even better scratch resistance, buyers can consider a watch featuring a sapphire crystal face. This type of watch offers 20 times greater scratch resistance than an acrylic plastic watch and three times as much scratch resistance as a mineral crystal watch.
Men's Designer Watches Features
Designer watches for men are available with different display and mechanism options. The choice of display and mechanism is dependent on where the wearer plans to wear his watch and his personal preference.
Designer Watch Display Options
Two types of display options are available to buyers looking to purchase a new men's designer watch. These options include analogue watches and digital watches. Designer watch brands make a wide range of watches with either an analogue or digital display.
Analogue Designer Watches
Analogue designer watches are a popular choice among men. They feature a watch face with hour and minute hands with numbers or markings identifying each of the 12 hour points. An analogue watch is considered to be a more classic, formal type of watch display. The majority of men's dress watches features an analogue display.
Digital Designer Watches
Considered a casual style of watch, a digital display watch is often used on sports and recreational watches. This type of display is not as popular as the analogue display. With either LCD or LED display, digital watches display the time in number format.
Designer Watch Mechanisms
Watches can be designed with various working mechanisms. The mechanism is what enables the watch to keep the correct time. Battery operated watches, quartz watches, and mechanical watches are the common types of working mechanisms buyers can choose from.
Battery Designer Watches
Digital watches require a battery to operate. This small battery can last for several years before it needs to be replaced. It is recommended when replacing a battery in a designer watch that it is done by a jeweller so that any water resistant properties or internal working mechanisms are not damaged. Analogue watches can also be powered by a battery. Battery operated watches are popular for their ease of use as individuals do not need to keep hand-winding the watch as with mechanical watches. They also tend to be less expensive than quartz and mechanical watches.
Quartz Designer Watches
Men's designer quartz watches can be expensive to purchase. However, they are capable of keeping extremely accurate time. A quartz watch uses a small electrified crystal that vibrates to keep its mechanisms moving. Quartz watches have been around since the mid-1960s.
Mechanical Designer Watches
Mechanical watches are made up of many small intricate moving parts. They require superior craftsmanship to make and are, therefore, quite expensive to buy. Mechanical watches can require the owner to hand-wind them in order to keep time. They can also be automatic, meaning they are self-winding. The interior mechanisms of the watch are powered by the movements of the wearer's arm. Mechanical watches are the least accurate at keeping time.
Men's Designer Watches for Different Occasions
Men's designer watches come in a range of styles, suitable for different occasions. Some men have only one watch they wear for all occasions, while others like to swap between different watch styles, depending on their outfit, what they are doing, and where they are going. Popular men's designer watch styles include the everyday watch, the weekend watch, and the dress watch.
The Everyday Designer Watch
The everyday designer watch is a stylish watch designed for wearing to work or out with friends. An attractive watch, it is more formal than a weekend watch but less formal than a dress watch. This type of watch is a popular choice for men looking for a designer watch flexible enough to wear anywhere that offers versatility and comfort. Buyers should consider the watch's scratch resistance, as well as some form of water resistance. Usually with analogue display, the everyday watch often comes with a date window and chronograph features, which allows the watch to be used as a stopwatch. The Casio Edifice is a popular brand of designer everyday watch for the stylish male.
The Weekend Designer Watch
For the outdoor enthusiast who likes to hit the water, go mountain biking, or play sports, he may like to consider purchasing a weekender watch. The weekender designer watch is created to be tough, durable, and comfortable to wear. A casual watch, the weekender needs to offer sufficient water resistance for the wearer's chosen activities and hardwearing wrist strap that keeps the watch firmly in place. The Breitling Chronospace Automatic is a popular everyday designer watch with top quality features and functions.
The Designer Dress Watch
Ranging significantly in price, the designer dress watch is classy and stylish, designed to go well with a formal suit. Omega offers a good selection of men's dress watches, as does Rolex and Citizen. Usually featuring a metal band, the dress watch offers analogue display and is more focussed on its looks rather than the features it offers.
Smart Watch
Alternatively you can go for an Apple Watch or Samsung Gear which allows you to use your smart watch in the same manor as your compatible smartphone.
These are much more expensive than most digital watches but offer great features including, texts, calls, Siri and even come with Hermes straps.
How to Buy Men's Designer Watches on eBay
To search for men's designer watches on eBay, you can type "men's designer watches" into the search bar located on any eBay page. To filter these results to something more specific, you can search using a more specific phrase, such as "men's Invicta leather watch" or "stainless steel Armani chronograph watch". Alternatively, you can use the search category options to refine your search. eBay enables you to search by watch brand, price range, the watch's condition, or specific watch features.
eBay make buying a men's designer watch online simple and straightforward. For example Michael Kors and Emporio Armani offer great ranges of watches. With useful buying tools, such as eBay mobile applications, you can keep updated on all your eBay activities from your Smartphone or other mobile device. Mobile applications are easy, quick, and free to download, and enable you to access your eBay account anytime, anywhere. Secure payment methods and reputable sellers mean you can buy your new designer watch on eBay with confidence.
Conclusion
A men's designer watch is meant to offer superior style, quality, durability, and comfort. Whether a man is looking for one designer watch to wear for any occasion, or to purchase a second watch, like a dress watch or a weekender watch, there are several options available. The popular watch types include water resistant, shockproof, and scratch-resistant kinds. Having chosen the type required, individuals can then consider whether they want digital or analogue display, and the type of mechanism they want their watch to have.
Men's designer watches can be expensive, so it pays to know what style watch is suitable. The three common styles of designer watches for men include the everyday watch, the weekender, and the dress watch. To buy a top quality designer watch with all the right styling and features, buyers can head to eBay to find what they are looking for. With simple search methods, useful buying tools, secure payment options, and reputable sellers, eBay makes buying a men's designer watch at a competitive price simple and enjoyable.