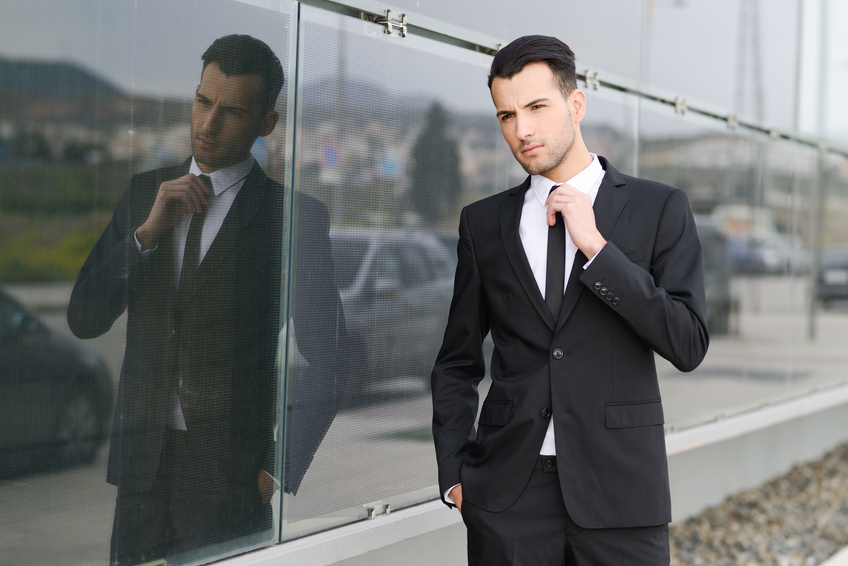 Men's formal trousers are a wardrobe staple. They work for multiple occasions, from work to a formal evening event, and almost anything in between. When choosing formal trousers, take into account the length, fit, and style to ensure you choose a pair that can help you create an elegant ensemble.
Men's Formal Trouser Leg Length

For formal trousers, leg length is a critical factor that you have to get right. If you buy formal trousers that are too short, you get an unsightly, half-mast appearance. If your trousers are too long, you look ungroomed and not remotely sophisticated as your trouser legs drag on the floor or bunch over the top of your shoes. To get your leg length right, take a measuring tape and measure your inside leg. Measure from the crotch to the bottom of your ankle bone. If you are in between lengths, always round up. Standard UK trouser sizes are short leg, or 30-inches; regular leg, or 32-inches; and long length, or 34-inches. If necessary, opt for an unfinished leg of 36 inches or more, then ask a tailor to alter it to the perfect length.
Men's Formal Trouser Fit
The fit of the trousers influences your comfort and your appearance. Measure around your waist to get your waist size and, if in between sizes, round up, because it is better to have trousers that are slightly larger than necessary than having trousers that are uncomfortably tight. You should have a small amount of room around your waistband to avoid discomfort. Additionally, the trousers should hang closely around your rear and thighs, without being baggy or skin tight. You can choose from a variety of cuts to suit your personal taste and body shape, including slim-fit formal trousers, boot-cut formal trousers, and standard-cut formal trousers.
Men's Formal Trouser Style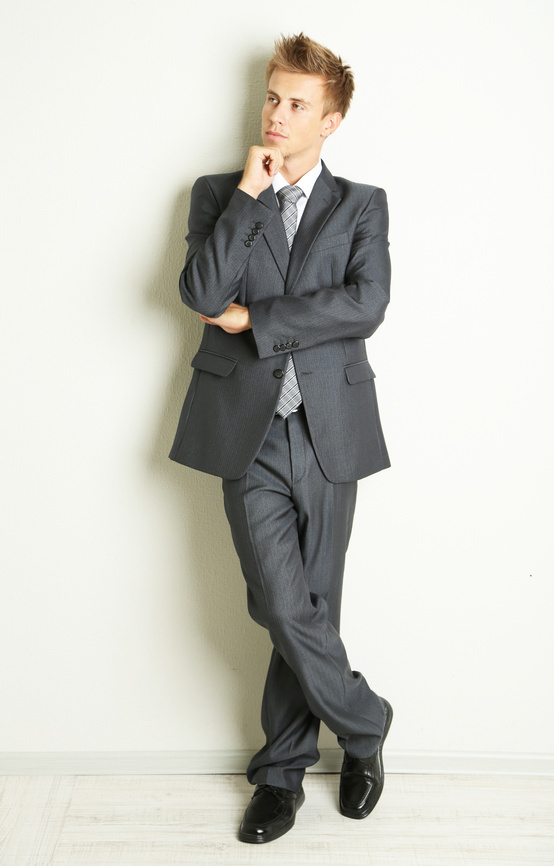 Style is very much a matter of personal choice, but it also depends on body size and the occasion requiring formal attire. Flat-fronted formal trousers offer a snug fit and are best suited to tall, slim men. Pleated formal trousers offer a looser fit between waist and thigh and are better suited to larger men. While formal trousers are available in many colours, common choices include black, navy, and grey. Formal trousers most commonly have a wool or wool-blend construction but are also available in silk, cashmere, and synthetic fabrics. You can choose formal trousers that need a belt or braces to hold them in place, depending on the occasion and the rest of your attire.