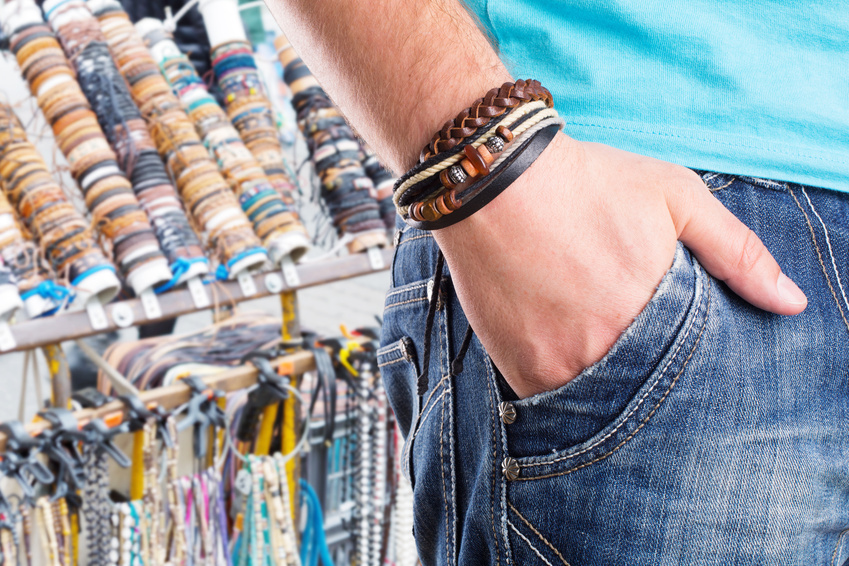 Mens' leather jewellery is one of the popular styles of jewellery for men of various ages. As it becomes more popular for men to wear jewellery, the choices are becoming increasingly varied. Soft and durable, leather looks good and feels comfortable to wear. When considering buying mens' leather jewellery, consider the types of leather available, the different colour options, whether a necklace or bracelet is preferable, and what popular brand is ideal.
Types of Leather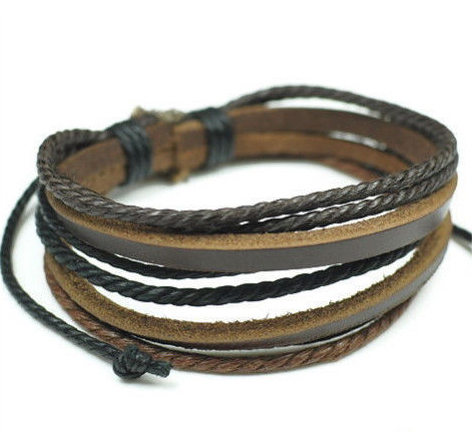 When it comes to mens' leather jewellery, there are a few different types of leather options men can choose from. The majority of mens' leather jewellery uses cowhide, as this is affordable, easy to manufacture, strong and durable, and relatively inexpensive. Softer leathers that tend to be more expensive include lamb leather, crocodile leather, and even kangaroo leather.
Different Coloured Mens' Leather Jewellery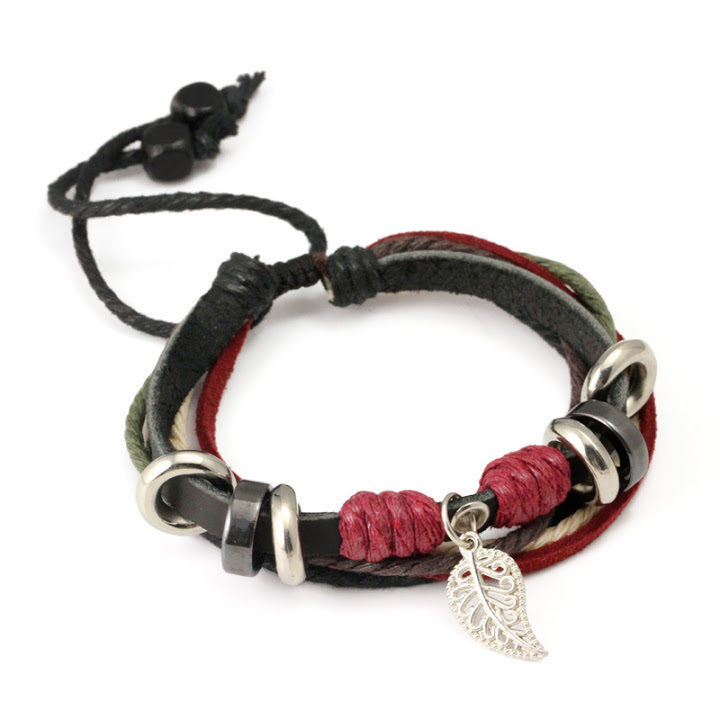 The great thing about leather is that it is available in a wide range of colours. Natural tones, like brown leather jewellery are the most popular tones, whether it be dark brown or light tan shades. Black leather is also very popular with men. Less popular colours include white leather, as well as funky leather jewellery pieces in greens, yellows, reds, and blues.
Mens' Leather Necklaces
Mens' leather necklaces are one of the most popular types of jewellery for men. In a range of colours, thicknesses, and lengths, mens' leather necklaces can be plain or feature metal closures and small decorative pieces. Leather necklaces for men rarely feature jewels and coloured gemstones. Most men like to wear short necklaces that sit high up around the base of the neck as opposed to long necklaces that sit lower down the chest.
Mens' Leather Bracelets
Another popular type of jewellery piece for men is a mens' leather bracelet. A thin leather cord bracelet is tightly woven and is an attractive and casual looking jewellery piece. Leather cuffs are a wide piece of flat leather, often with some metal embellishments and are also popular with men of various ages.
Popular Brands of Mens' Leather Jewellery
Several companies are known for making attractive and top quality mens' leather jewellery. Fossil makes a range of mens' leather bracelets, necklaces, wrist cuffs, and watches and offers top quality items in a range of colours and styles. Another top brand is Diesel. While Diesel mens' leather jewellery is quite expensive, their pieces are often large and chunky in natural brown leather colours. Other popular brands to choose between include Police and Pandora, giving men a wide range of leather jewellery to select from.