Helping men buy lingerie discreetly for their partners. It is our hope to bring style and elegance within reach of all women. So here is some advice for you to follow: Size Whatever you do, do not ask her what size she is. This is a sure fire way of letting her know that you are buying her something special. The easiest way is to have a look at the size of the knickers & bras in her underwear drawer.
Babydolls & Short Chemises show off nice legs.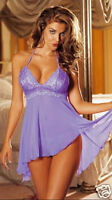 Halter Neck tops play up good coverage.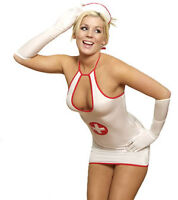 Bustiers provide extra lift to the breasts as well as shaping the waist.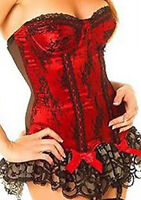 Corsets can knock off 2 to 4 inches off the waist measurements, depending on how tight you are wearing it.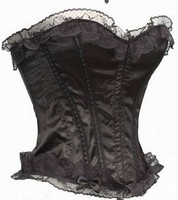 Empire Waists are raised above the natural waistline, sometimes as high as directly beneath the bust. Best on slender-on-top or petite figures, the empire dress creates the illusion of length and hides a bottom-heavy figure or thick waist.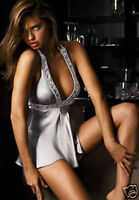 Plungin Neck Lines are low cut deep neck lines that will show off a womens breasts. Only buy this kind of item if they are comfortable showing off their chests (See above image).
Costumes & Fancy Dress items may appear to some women but not others. Try and sound out your partners thoughts on the subject and gauge what type of costume would be best. Remember your ideal fantasy may not be hers.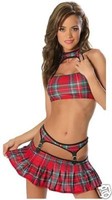 A pair of shorts might be a much better choice over g-strings and thongs if she is concious of her bottom.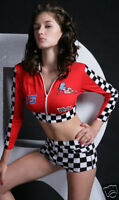 Colour If you are unsure of what colour will suit your partner then opt for black. It is a very complementry shade that suits all complexions.
Blondes: look great in Black and any shades of blue
Red Heads: suit pastel tones, any shade of green, including teal, and look amazing in pink.
Brunettes: are naturally suited to red or white.