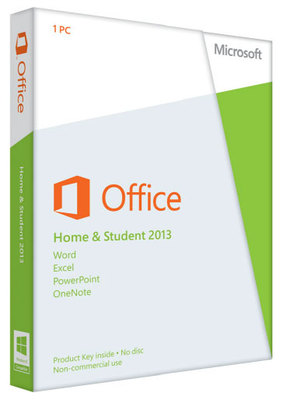 The world's favourite productivity suite,
Microsoft Office
has been helping us to create Word documents, Excel spreadsheets, PowerPoint presentations and more for almost a quarter of a century.
In that time it has become a cornerstone of office life and an essential home computing tool. Here's an overview of what Microsoft Office offers, the various versions, how to get them and which devices you can install them on.
Microsoft Office: Key Programmes

Depending on which version you pick up, Microsoft Office has five key productivity programmes. Here's what you get when you jump on board with Office. You can buy them separately, but it's far more cost effective to buy office as a package.

Microsoft Word: The most popular and well-used word processing platform on the planet. You can use word to create written documents, design newsletters and more.

Microsoft Excel: Excel is perfect for managing data, creating spreadsheets and charts. Like Word, it is the most commonly used application of its kind.

Microsoft PowerPoint: If you've sat through a slide show presentation in your office, it was probably built with PowerPoint, but that's ok, you can make interesting stuff with photos, videos, special effects and audio too.

Microsoft OneNote: OneNote is a great way to make notes and lists, put down ideas, add photos and sync it all over the cloud so you can access them on all of your devices. OneNote comes with newer versions of Office, but it's also a free download.

Microsoft Outlook: Outlook is Microsoft's Email client and is more common in the office setting than the home. It comes as part of Office for Business packages, but not the Home & Student version.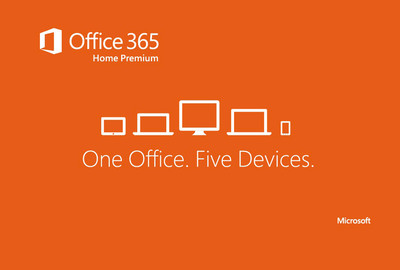 Microsoft Office: Do You Already Have it?
Some
Windows laptops
or desktop computers come pre-installed with Microsoft Office or at least have a preview version that'll work for a limited time before you'll need to upgrade. Others require you to buy it and install it yourself. It's easy to check, just scan your applications folder. If it's not there… let's look into how you can get it.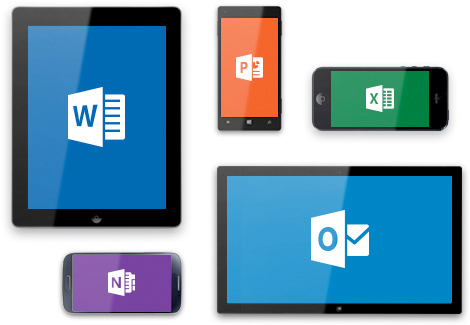 Microsoft Office: How To Get it

There are numerous ways you can obtain and install Microsoft Word, dependent on what type of device you're using.

Disc for PC or Mac: If you have a laptop or a desktop PC, the most traditional way is to buy and install a physical version of Office with a disc that's placed into the drive. Discs come with activation codes needed to use the software.

Download for PC or Mac: You can download Office directly from Microsoft or via third-party shopping websites. You can also buy activation codes from media. This also gives you an activation code to insert.


On the Web: If you don't want to buy Office, you can use the free web-based version by typing Office.com into your web browser. Here you can create, edit and share Office documents. They can be accessed on any computer using a Microsoft account.

Mobile Apps: Windows Phone handsets come with Office built in. You also can download dedicated touchscreen-friendly versions of Office for iPad and iPhone, but you'll need an Office 365 subscription (see below) to use them. Android and Windows touch versions are thought to be on the way.

Office 365 Subscriptions: Microsoft is pushing people towards signing up for its annual all-inclusive subscriptions. They start at £59 for one computer and one tablet, while 5 computers and 5 tablets is £79 a year. There are also business and student packages. Office 365 users also get 20GB of online storage.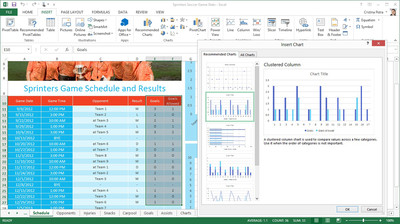 Microsoft Office: Which Version?

For Windows PCs the newest version is Office 2013, which runs on Windows 8 and Windows 7 laptops and desktop computers. If you're a Mac user, it's Microsoft Office for Mac 2011, but a new version is expected before too much longer.

However, if you're not obsessed with all of the new features and you're just in favour of using Word, PowerPoint, Excel for basic tasks, you can get an earlier version cheaper. Office 2007 and 2010 both work on Windows 8 and Windows 7 for example.

Check the system requirements for each version. You can find a cheaper version of the software on auction sites like eBay.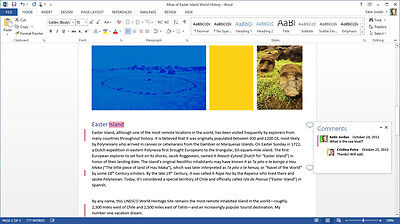 Microsoft Word Alternatives

Apple users may prefer to look at the iWork suite, which include the Pages, Numbers and Keynote, which is the equivalent of Word, Excel and PowerPoint. If users prefer to work in the cloud and have a Gmail account they could use the free Google Drive software.