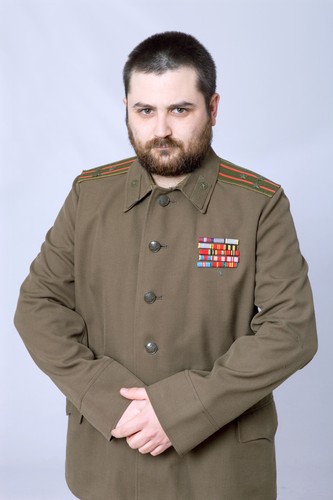 Civilian people seek to buy military surplus clothing for a variety of reasons. Some people buy for the durability and quality of the garments, while others are interested in collecting pieces of memorabilia and items of historical value.
Military surplus clothing is the term used to describe garments made for military purpose but sold to the general public. These items are not defective and instead are sold in cases of over-production.
eBay offers a large selection of men and women's military clothing surplus, sold from both individuals and stores. The following guide shall examine the different options available to buyers, and how to successfully navigate ebay in order to find suitable items.
Why Buy Military Clothing?
Outdoor Activities
Many people buy military surplus clothing for outdoor purposes such as hiking and camping. Military clothing is more than ideal for these activities as it is made to withstand wear and tear and bad weather conditions. People often also buy military surplus accessories for outdoor pursuits, as these pieces are long lasting and practical.
Military clothing is rugged and built to be durable and long lasting, and to provide protection from harsh weather conditions.
As it is intended for mass production, the clothing is often quite inexpensive when compared to outdoor pursuit brands.
The fabric in military clothing is made to quickly mould to the body to provide warmth.
British Army clothing is made from ripstop nylon fabric. This will prevent the clothing from becoming further damaged if torn by a sharp object.
Most modern military clothing is 100% waterproof, 100% windproof and 100% breathable. However, it is important to note that the clothing is tested in lab conditions and results can differ in real life weather.
Trousers and jackets often have multiple pockets allowing for the storage of many items, reducing the weight of a rucksack.
The majority of British military surplus clothing is triple layered as opposed to the standard single layer found in brand pieces. The more layered a garment is, the more resistant it will be to physical damage.
Some clothing comes with a built in pouch to store water carriers.
Surplus accessories bought include water canteens, pocket knives, rucksacks and military ponchos and sleeping bags.
Historical Relevance
Whereas some people buy military clothing for practical purpose, others are interested in collected garments that have a historical significance. eBay is an excellent place for buyers to search for collectable military surplus clothing.
The site's large network of users opens up a supply of surplus clothing that would not be accessible in a store or from a single dealer. Buyers looking for specific garments with historical relevance should enter as much detail as possible into the search.
Before The Search
There a number of things to consider before deciding on a piece of military surplus clothing.
What will the garment be used for? Is it needed for pursuing outdoor activities or will it purely be for show? If for show how will it be stored? Buyers interested in collecting surplus clothing that has historical value may want to sell it in the future, so it's essential to keep the garments in excellent condition.
When was the clothing manufactured? Was it made for American soldiers in the Vietnam War, or British soldiers in the Gulf War? Remember, military clothing is made with specific environments in mind and not all of the products are waterproof or windproof.
Buying Military Surplus Clothing
If interested in purchasing military surplus clothing, an ideal marketplace to research is eBay.co.uk.
Click on the All Categories Tab located to the left of the search bar.
This will load up the Categories page.
Scroll down to Collectables and click more.
Click on the Militaria link to be brought to the relevant page.
From there, enter military surplus clothing then press enter.
Military Surplus Listings Page
The listings page is used by buyers to browse through the various items for sale on eBay. The table on the left contains filters that can be used to refine and speed up the search.
The Conflict tab contains from which period of time the clothing had been manufactured. Choosing the right period is important, as certain garments may not be suitable for modern use.
The Type filter should be used if searching for collectable items. Within this filter buyers will find options to search for Uniforms, Field Gear, Personal Gear and Badges.
Buyers can choose which Clothing Type is listed. These include jackets, trousers, helmets, hats, undershirts and belts and buckles.
The Condition filter will modify the search to list new or used items.
The Service filter allows buyers to search from a range of military operations such as the Marines, the Air Force, the Navy and Special Forces.
If searching for a garment from a specific country then use the Country/Organization filter to assist with the search.
If searching for a collectable item, check the Era filter. This divides the items into two groups, Pre-1500 and 1945-Present.
Issued/Not Issued determines if the listings featured clothing was or was not used as official military clothing.
All eBay items are listed as Bid Now or Buy It Now. If a garment is listed as Buy It Now then this means that is not up for auction but instead is being sold at a set price.
Listing pages can hold 25, 50, 100 or 200 items per page. To change the amount of listings shown scroll down to the bottom of the page and click the relevant box.
Buyers can modify the page to list the clothing by price, condition, location of the clothing and the time left in the auction. This is done by clicking on the Sort by drop down menu located at the top of the page.
Searching for military surplus clothing will bring up a listing for men's garments only. To find women's military surplus clothing type Woman Military Surplus Clothing into the search bar.
Accessories are found by entering military accessories into the search bar on the Militaria page. There is no option to filter certain accessories so buyers must enter in the additional information e.g. water canteen, sleeping bag.
Military Surplus Item Page
After finding a listing of interest, click on the title of the item to be brought to its individual item page. This page contains all the important information about the item and its costs.
All eBay items should be accompanied by a photograph. Never buy from an unknown seller if the garment of accessory is without a photograph.
The information to the right of the photo details the current bid or buy it now price, the time left in the auction and the item's location.
The Seller's information on the right of the page is a quick way to review a sellers past transactions.
The description box contains notes from the seller for the buyer. If the item is used details of its wear may be found in here. Always read the description box before making a purchase.
Clicking on the postage and payment box will bring up details regarding postage costs and estimated delivery times. If the garment is required for an outing make sure that it will be delivered by when it's needed.
The Ask a question function allows buyers to request additional information about the item, or to ask for more photographs. Enquires regarding postage and payments can be made here too.
Check the bottom of the page to see if the seller is listed as an individual or a business. Buying from a business is an easy way to guarantee a garment's authenticity and that it will be as described.
Buying From eBay Stores
eBay also hosts online stores from which military clothing can be sourced. The stores tend to sell items at set prices as opposed to auctions, which means buyers may not receive the same value they would find on an auction listing.
On eBay's homepage, scroll down to the bottom and under the heading Buy, click eBay Shops.
Enter military surplus clothing into the search bar and pick Collectables from the All Shops Categories tab.
This will load up a listings bag for military garments sold from stores only.
About The Seller
Before making any purchases consider the following points.
What kind of feedback has the seller received? To check a seller's transaction history simply click on the Seller's information link found on the item page. If the seller has received a higher percentage of negative votes then it is advised to search for other listings.
Is the seller a business or an individual? Have they sold military surplus clothing to other buyers?
The listings page contains a filter that lets buyers browse through items from eBay's Top-rated sellers only. First time buyers are advised to use this option until they are more familiar with the site.
Remember to use the Ask a question function if any more detail about the garment is required. Never hesitate to use this function as most eBay sellers will be quick to reply.
The eBay Resolution Centre is there to provide help to any buyers who encounter problems when dealing with sellers. To find the page simply click the link found in the Customer Support drop down menu.
The eBay Customer Support page helps any buyers who are having difficulty navigating the site.
PayPal handles all of eBay's transactions, and all users are protected under the Buyer Protection Programme.
Conclusion
eBay offers a great selection of military surplus clothing, for both men and women. Military clothing is an inexpensive alternative to brand names, and is often more durable than the clothing sold in outdoor activity stores.
eBay also hosts a large number of military surplus clothing considered to be of value to collectors. Always ensure that the garments bought will be appropriate for their purpose.