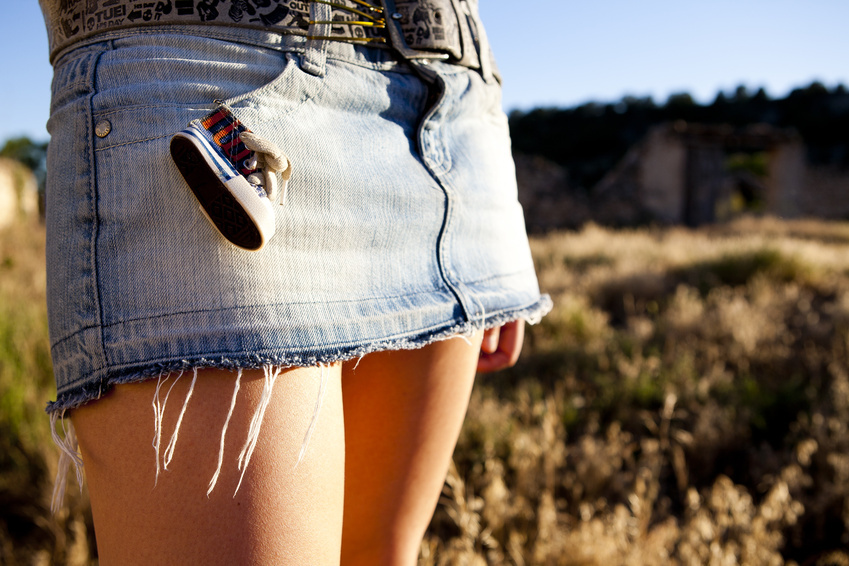 Miniskirts can help you achieve an ultra-contemporary look, or a retro-chic look, depending on the material you choose and the rest of your ensemble. Regardless of your body shape, you can wear a miniskirt that looks great, but different styles suit different figures. Knowing your options when it comes to miniskirt fabric, style, and what to pair with a miniskirt helps you to achieve a stunning, fashionable look.
Miniskirt Fabrics

Denim miniskirts work well whether you want to achieve a retro look or a contemporary one. Denim is a popular choice for miniskirts because it is comfortable, offers a distinctive look, and is suitable for all year round wear. Leather is another popular choice of fabric for miniskirts, because of its comfort, durability, and stylish look. Cotton is a versatile miniskirt fabric, available in a huge range of colours, styles, and prints. You can also opt for cottons of different weights for different seasons. The heavier the cotton, the thicker and warmer the fabric. Cotton-poly blends are a good choice for tight miniskirts as they offer some elasticity, making it easier and more comfortable to move around.
Choosing a Miniskirt Based on Your Body Shape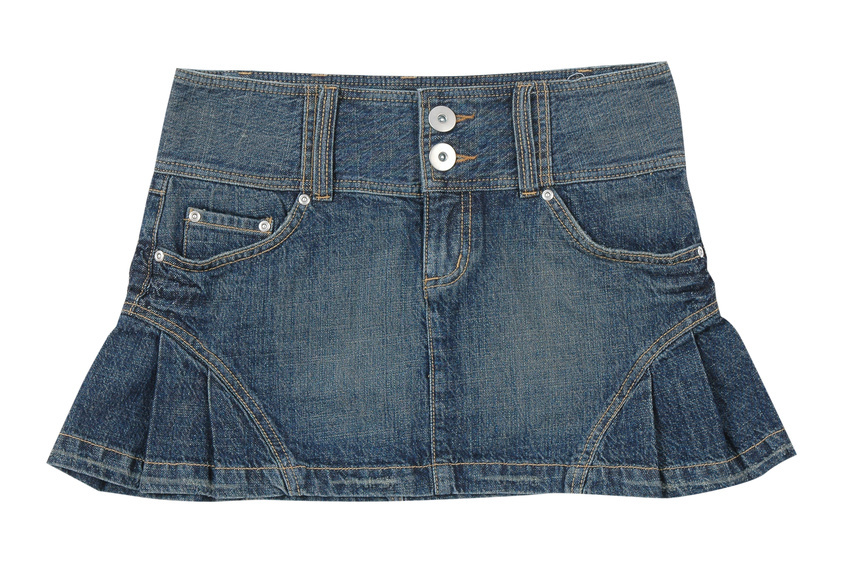 The key to looking great in a miniskirt is picking the type that flatters your body shape. If you have a pear shaped body, you have larger, wider hips and lower body. In this case, choose a dark, plain miniskirt that creates the illusion of slimmer hips and adds balance to your figure. Ideally, choose a longer length miniskirt, avoiding ultra-mini styles. Apple body shapes have a rounded torso that lacks waist definition and comparatively slender arms and legs. Apple bodies should avoid figure-hugging miniskirts and choose loose, flared miniskirts. Hourglass figures have a defined waist, a curvaceous bust, and curvy hips. They can wear almost any style of miniskirt, but loose, baggy miniskirts are the least flattering as they make the lower body appear larger. Hourglass bodies look great in figure-hugging miniskirts that accentuate their curves.
What to Wear With Miniskirts
Miniskirts work well with tailored blouses and a contrasting belt, accentuating curves and adding waist definition. In colder weather, wear thick tights or leggings with the miniskirt to keep yourself covered and warm. If you choose a patterned miniskirt, opt for plain tights, and if you have a plain miniskirt, opt for colourful, patterned leggings.