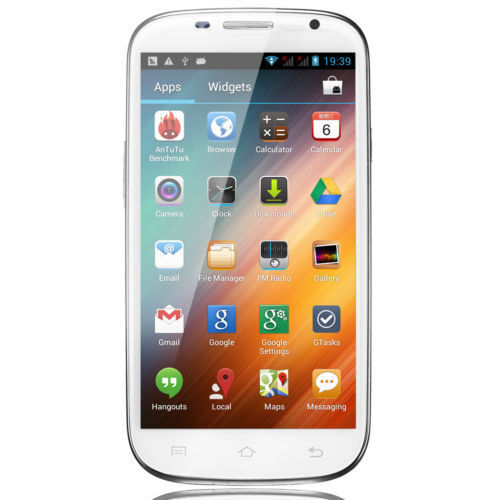 Technology is moving at a pace that the average consumer can barely keep up with, and consumers are faced with the task of choosing from the different types of mobile devices available on the market.Mobile phones, tablets, and eBook readers are popular choices, and each of them provides many functionalities. The mobile device market is a mixture of different combinations of functionalities offered in various price ranges. Choice of the right device is dependent on the buyer's needs and the budget planned for the purchase.
To select the right mobile device, a prospective buyer needs to become acquainted with the features that each type has to offer. This can be done by performing a comparative analysis of the functionalities each type can offer and gaining a perspective on which device ideally serves one's needs. The mobile phones and the tablets compete with one another in a different way than the eBook readers, so they should be analysed separately. No matter what one's choice, eBay offers a wide range of products in each of these categories. One only needs to be aware of the website's functionalities to avail of the product offerings on eBay.
Mobile Phones vs. Tablets and iPads
People usually speak of smartphones when mobile phones are compared to devices such as tablets and iPads. Those are the only type of phones that are capable of measuring up to the performance of the other mobile devices. The chart below shows how smartphones compare with tablets and iPads in providing some of the valued functionalities.
| | | |
| --- | --- | --- |
| Function | Smartphones | Tablets and iPads |
| Portability | Better | Good |
| Managing Calls | Better | Not as good |
| Battery Life | Equal | Equal |
| Video Quality | Not as good | Better |
| Web Browsing and Mail Management | Good | Better |
Needless to say that all types of mobile devices come in a wide spectrum of models that offer different combinations of functionalities. It is important to remember that the above comparison is a generalization and might not hold true when comparing a higher-end device of one type with a lower-end device of another.
Managing Calls
Mobile phones have always dominated in the area of managing phone calls. This is their primary function, and so other devices cannot compare favourably in this regard. Though smartphones have started to increase in size, they are still considerably smaller and more portable compared even to the mini versions of the tablet or iPad.
Tablets have been designed to manage calls as well and they can do a good job at it too. Still, a tablet owner should not expect to use it in the same manner as the phone. Holding up the tablet to the ear is rather inefficient and uncomfortable. The speaker phone,wired headphones, and wireless headsets represent viable options when it comes to taking calls from a tablet. The tablet and iPad might have a slight advantage when it comes to video conferencing as they both offer better video quality.
Size, Portability, Battery Life, and Video Quality
Size, portability, battery life, and video quality are entwined when it comes to mobile devices. A bigger size device is less portable, but it allows for a bigger battery to be housed within, and this improves the battery capacity. However, a bigger device such as an iPad or tablet also needs more energy to run, which in the end, balances out the results.
If size does not matter in terms of battery life, and it only has negative impact on portability, its merits may be in terms of performance.Smartphones, iPads, and tablets have full HD-capable screens which are well suited for viewing videos and high-resolution gaming. However, size is quite important when it comes to video reproduction, and tablets and iPads undoubtedly hold the higher ground here.
Web Browsing and Mail Management
Web browsing is one of the more common uses of any mobile device with Internet access. This is an area where tablets and iPads have superiority as a larger screen makes for a better browsing experience. Some phones do have a display big enough to provide a comfortable experience, but none that can match the one provided by the larger devices.
Tablets, iPads, and smartphones can have the same problem with slow page load time. This problem commonly occurs over mobile broadband, but it is also tied to the hardware capabilities of the device. In that sense, a smartphone with greater hardware capabilities might offer a better browsing experience than a lower-end tablet.
Sending an email is also easier on a tablet or iPad than on a smartphone. The larger keyboard available on the larger size devices makes it easier to type sizable texts. The size also makes them more comfortable for reading. iPads even improve comfort with the use of gestures which help individuals move through and manage emails with ease.
Navigation
The screen size is quite important when a device is used for viewing maps and other navigation purposes. This fact alone should tilt the results in favour of the larger devices as they have larger displays than the mobile phones, but research indicates otherwise. Studies have shown that users are more likely to turn to their mobile phones for navigation. Phones have an advantage as they allow constant Internet connectivity and GPS functionality. Not all tablets or iPads have these functionalities, and this allows the phones to dominate in providing navigation services.
Mobile Phones and Tablets vs. eBook Readers
There are many eBook reading applications that can turn a smartphone or a tablet into a device capable of reading eBooks and accessing eBook libraries. The functionality is not that difficult to mimic, but there are some features that only a specialised eBook reader can provide. The chart below shows a comparison of smartphones and eBook readers in selected characteristics. For the sake of this comparison, only the mobile phones that are smartphones are taken into consideration, as they are more comparable with tablets and eBook readers.
| | | | |
| --- | --- | --- | --- |
| Characteristics | Tablets | Smartphones | eBook Readers |
| Screen Size | Good | Small | Good |
| Weight | Heavy | Light | Light |
| Lighting | Adjustable | Adjustable | Fit for prolonged use |
| Battery life | Good | Good | Better |
| Price | More expensive | Less expensive | Less expensive |
The eBook readers are customised to show better performances in delivering the reading functionality, but that does not necessarily mean that tablets and smartphones cannot do a good job. Those who own a smartphone or a tablet might be perfectly satisfied without buying a separate eBook reader.
Size and Weight
The size of the screen is usually standard when it comes to eBook readers. It is about the same as that of a standard book. Tablets might provide a wider reading surface, but they also weigh a lot more. On the other hand, mobile phones are lighter than the readers, but their reading surface is considerably smaller. The eBook reader represents the balance of size and weight that is well suited for prolonged hours of reading.
Screen, Lighting, and Battery Life
There are many top quality screens among tablets and mobile phones, but some of them cannot compare to the crisp clean reproduction of text brought by the eBook readers. The readers are also designed to provide adequate reading light and improved battery life. An eBook reader can last for days without recharging, while batteries on tablets and smartphones run out in just hours.
Price
Price can be approached in more than one way. An eBook reader is certainly a better option if the buyer is considering a device dedicated to electronic books. However, phones and tablets offer many other functionalities which make them more versatile and valuable. Which device is better priced purely depends on a good assessment of one's own needs.
Buying Mobile Devices on eBay
Once a buyer chooses the mobile device desired, eBay is a good place to look for it. All types, brands, and models of mobile devices can be found on this website. The tablets, iPads, and eBook readers can be found in sections of the ' Computers/Tablets & Networking ' category, while the phones are found within the 'Mobile Phones & Communication' category. Navigating through specific sections of these categories reveals useful filters that help sort listings by brand, model, screen size, memory capacity, and other parameters. You can also find a product by entering a general search term, such as 'mobile phones', followed by selection of an appropriate category and addition of filters.
The market of brand new devices is large, but you can find many good offers on eBay's used market as well. Older mobile devices are often sold when new technology emerges, so this market is usually well supplied. Some of the mobile devices listed on the website have only been used for a short period of time and can be found in near-perfect condition. Prices are considerably lower for used products, and if the buyer does not mind having an older model, this is a market worth exploring.
Conclusion
All of the mobile devices available on the market have something to offer. The choice purely depends on the amount of money a buyer is willing to spend and the set of functionalities he or she wants. Smartphones and tablets are much alike and can be used to perform different tasks. Mobile phones are more portable and suited for quick tasks, while the superior screen size of the tablet or iPad makes them ideal for browsing the Internet.
The eBook readers provide a more narrow set of functions. Even though mobile phones and tablets can offer a lot more, they cannot compete with the eBook reader when it comes to handling electronic literature. An eBook reader offers better battery life, optimised weight, and size for prolonged use and crisp clean textual reproduction.
When making a purchase, the buyer is well advised to correctly assess the needs so as to avoid paying for unnecessary functionalities. eBay is a good place to shop for mobile devices, and those who do not necessarily need the current models can even find many interesting offers on the used market.