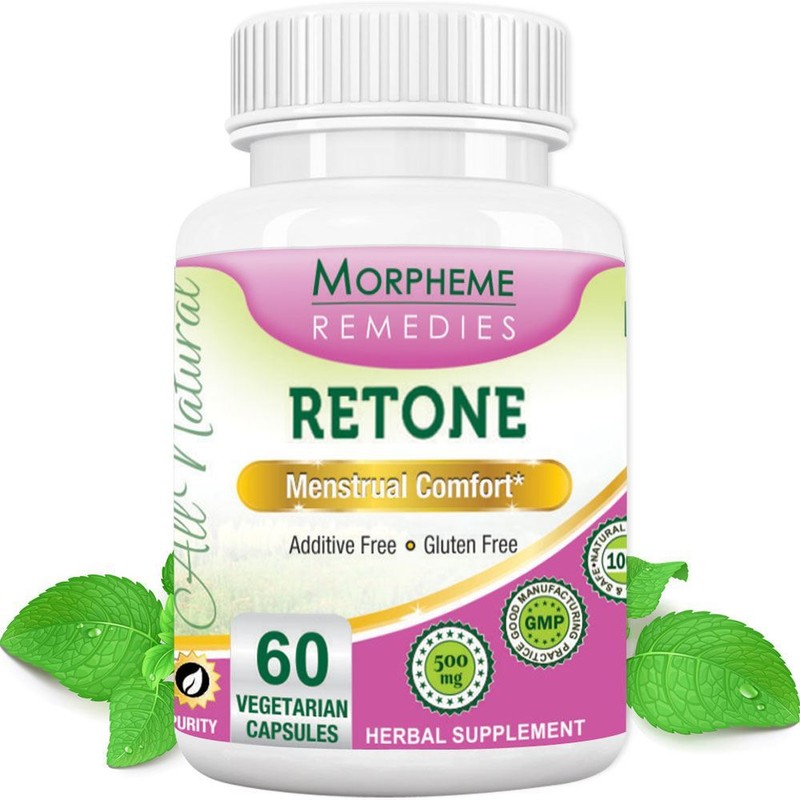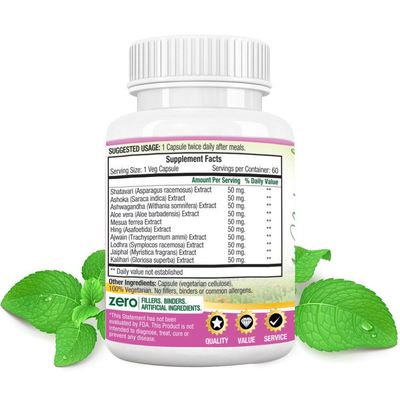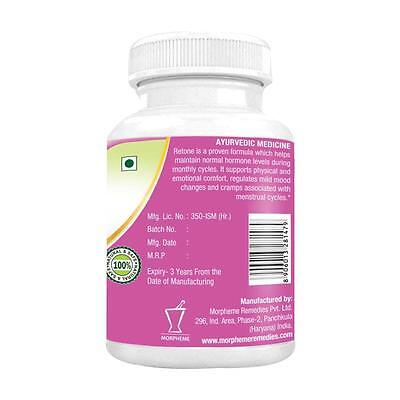 Description
Retone is an Ayurvedic product for restoring the normal menstrual cycle and alleviating menstrual discomfort. It works by preserving the normal hormonal balance, which helps in providing relief from menstruation problems such as heavy and prolonged bleeding, painful menstruation and irregular periods. Retone helps in nourishing the female reproductive organs and assists in improving female fertility. It is a beneficial herbal supplement for women susceptible to premenstrual syndrome (PMS).

Retone is a novel Ayurvedic product formulated with herbs recommended by the Ayurvedic texts for correcting menstrual disorders such as amenorrhea, dysmenorrhea and menorrhagia. Made with the finest quality herbs, balanced in the right proportions, this is a safe herbal supplement.
Benefits
- Helps in restoring normal menstrual cycle
- Helps in providing relief from menstrual disorders including menorrhagia, amenorrhea and dysmenorrheal
- Helps in alleviating symptoms of premenstrual syndrome (PMS)
- Helps in balancing hormones
- Helps in nourishing the female reproductive system
How is Retone Useful?
Hormonal imbalance is the most common cause of menstrual disorders. Different phases of the menstrual cycle are regulated by different types of reproductive hormones. The hypothalamus of the brain produces the gonadotropin-releasing hormone, which stimulates the pituitary gland to release the luteinizing hormone and follicular stimulating hormone. The follicle stimulating hormone stimulates maturation of follicle and stimulates the ovary to increase estrogen production. Surge in the estrogen level stimulates ovulation. After the ovary releases an egg, the remains of the ruptured follicle form the corpus luteum that releases the hormone progesterone. If the egg is not fertilized, the progesterone secretion falls and the uterine lining breaks down causing menstrual bleeding.

Menstrual disorder occurs when the desired balance of these hormones is disrupted at any stage of the menstrual cycle. Menstrual disorders include painful cramping during menstruation, known as dysmenorrheal, excess bleeding or menorrhagia, absence of menstruation or amenorrhea and PMS. Retone works by restoring the normal hormonal balance essential for maintaining the healthy menstrual cycle. It is a combination of herbs that have been used for centuries by Ayurvedic physicians for alleviating menstrual disorders and improving female fertility. The effectiveness of the ingredients in Retone in correcting menstruation-related problems is even supported by experimental and clinical studies.

Retone helps in nourishing the female reproductive system and assists in improving its function by correcting the underlying hormone imbalance. Furthermore, the antimicrobial activity of the herbs helps in protecting the reproductive system from pathogens and diminishes risk of infections. It also helps in reducing stress. Elevated level of the stress hormone tends to suppress production of luteinizing hormone and causes amenorrhea. Apart from providing relief from physical discomfort, abdominal pain and cramping, by balancing the hormones, Retone also helps in reducing emotional difficulties. It is an effective natural product for alleviating premenstrual syndrome (PMS).

Retone is a fully natural and side-effect free product.