The rationale behind options is that when a customer wants to buy a new car, they generally want it to be the way they've desired. Car makers take this into account and have thought of everything from being able to pick the many different colours for exterior paint, to the type of carpet on your floor, all in the name of personalisation. This list has that as a basis, but has examples that are taken far beyond the normal realm of customisation, and in most of these cases, the prices are eye watering.



Rolls-Royce Wraith: Starlight Headliner
Want to look up at the stars while you are wafted around in the finest Land Yacht you can buy? Well look no further.
Rolls-Royce
have hand-sewn 1,600 fibre-optic lights in the fabric above your head, so now whenever you feel like looking at the stars, you can just look up in your Wraith. Cost: £9,120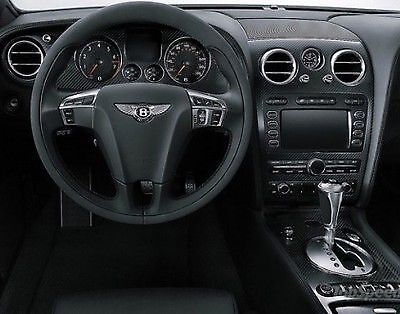 Bentley Continental GT: Full Carbon Fibre Interior
Carbon fibre, that lovely light, extremely strong, and ridiculously cool material. We all love it, and modern day cars are now incorporating more and more of the space age stuff in our cars. In this
Bentley,
you can have all the carbon fibre you desire, on the centre and roof consoles, but it doesn't come cheap. This option will set you back £14,100.
Rolls-Royce Wraith: Gold-Plated Spirit of Ecstasy Ornament
The wraith, as we've seen above, has a plethora of options which are great at adding value to the price of your car at purchase. Another one of these spectacular options, is a gold-plated version of Rolls-Royce's iconic ' Spirit of Ecstasy' hood ornament. For £6,085, you can have yours sparkle in the light, like no others.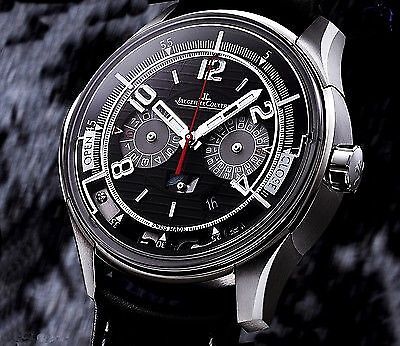 Aston Martin DBS: Watch Transponder
Aston Martin
have teamed up with the fine watch manufacturer
Jaeger-LeCoultre
and have developed a time piece, called the AMVOX 2 DBS Transponder, which allows the watch and a customers Aston Martin DBS to 'interact'. These interactions are limited to opening and closing doors, much akin to a normal key, but this key is far from normal. What is the price for the privilege to open your sleek British GT car with your watch you say? It will require £29,559 of your finest British pounds. Power, beauty and soul come with a price.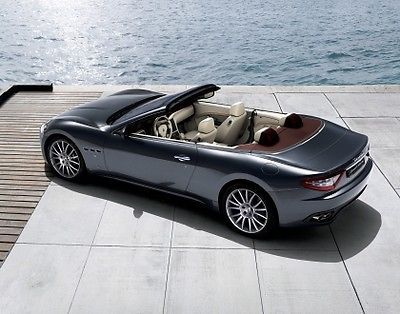 Maserati GranCabrio: Matte Paint
Matte paint looks cool on some cars, and while it doubtless also looks awesome on the
Maserati GranCabrio
, you won't like what you've got to fork out for an option which you can't polish, and which requires more work to look after. This option sets you back £15,000, which is also 13.6% of this cars value when new.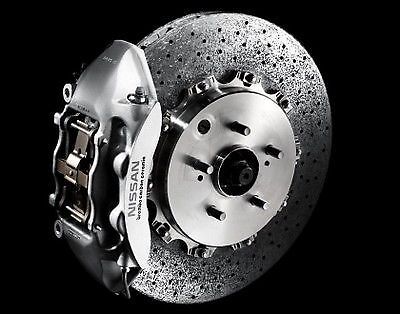 Nissan GT-R Spec V: Brakes
When the
Nissan GT-R
came out in 2009, it was announce as having 'the world's best brakes'. While this may be true, the brakes on this car will set you back a whopping £36,000.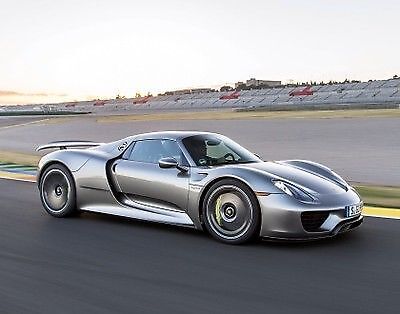 Porsche 918 Spyder: Liquid Metal Paint
The
Porsche 918 Spyder
is a fantastic hybrid hypercar, akin to an automotive work of art; and like fine art, it doesn't come cheaply. This 'liquid metal paint job' costs buyers an astonishing £60,000. The other options are just as expensive, covering things such as a '918 Spyder Magnesium Wheels' and a '918 Spyder Luggage set'. The former will set you back approximately £21,734, while the latter will leave you feeling lighter to the tune of £13,308. When you remember that the car itself costs £715,000, these options are but a drop in the ocean.
Do you know about any other amazing options? If so, let me know below in the comments!
Do not forget to check out my latest collections, such as the
ultimate virtual drivers collection
. If you have a great idea for a collection, share it via the comments and I will try to add it to my overview.