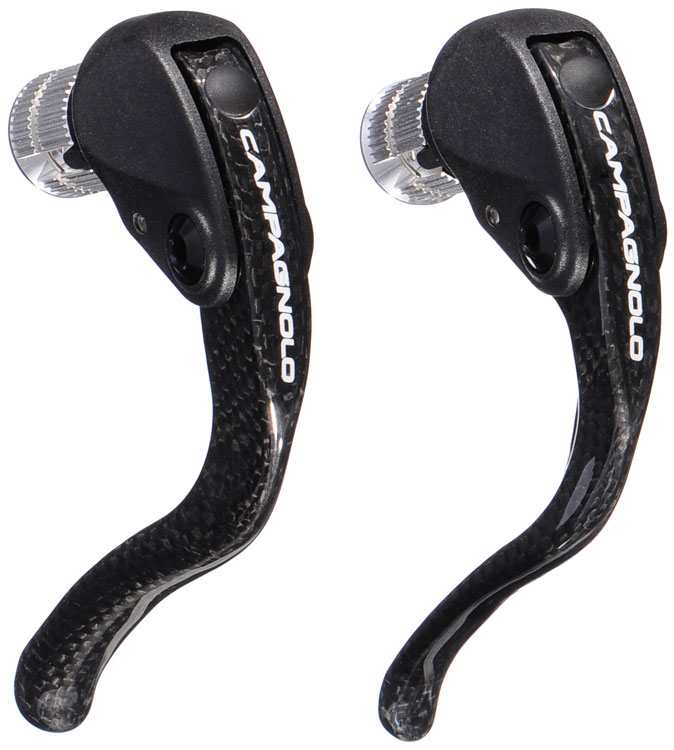 Motorcycle brake levers are an essential part of any bike. If a brake lever wears out, breaks, or becomes inoperable for any reason, buyers should replace it immediately. It is important to buy brake levers that are compatible with the particular motorcycle being ridden. Begin by selecting parts for the particular motorcycle make, model, and year. In some cases, a universal brake lever can be purchased to fit most bikes. Brake levers are designed with varying lengths, so choose products that are appropriate for the hands of the rider for the best comfort and performance.
The materials used to make motorcycle brake levers and their bearings can vary from one manufacturer another. Better parts are typically sold at higher prices, so select brake levers that match the budget and needs of the rider. Price can also be affected by the manufacturer. In some cases, brake levers can be obtained that are produced by the same company that manufactured the motorcycle. These original equipment manufacturer (OEM) products are more likely to be reliable parts that fit well. Buyers have the option to choose from several different colours of brake levers. This can be a great way to customise a motorcycle, so look for products that match a motorcycle's fairings or the rider's gear.
Brake levers can be purchased from specialist motorcycle parts retailers and online shops. Some sites are dedicated to motorcycles and parts, while larger marketplaces, like eBay, have sections devoted to a range of components. Compare the available options to find the best brake levers for the motorcycle.
Make, Model, and Year of the Motorcycle
The easiest way to buy motorcycle brake levers is to find compatible parts. Most brake levers are created for a specific make, model, and year of bike. For example, a brake lever may be designed to fit a 2001 Yamaha FZS Fazer. In some cases, a single brake lever can be used on a motorcycle model produced across the span of several years, such as all Suzuki SV650 motorcycles between 2003 and 2012. Avoid using brake levers that are meant for use with a different motorcycle. Even if they do seem to attach securely, they are unlikely to provide the performance needed. The safety of the rider should always be a priority when choosing motorcycle parts.
Universal Brake Levers
Some brands produce brake levers that are labelled as universal. This means they can be used on more than one type of motorcycle. Some can even be used by motorcycles and all-terrain vehicles (ATVs). Although these products can be convenient, it may be worth investigating them thoroughly before committing to a purchase. Look for information about universal brake levers from past buyers. This helps to avoid unnecessary returns due to incompatibility.
Size of Motorcycle Brake Levers
Motorcycle brake levers are designed in varying lengths to fit riders with different hand sizes. Most items are listed as either small or large,, but they can also have their size shown with a unit of measurement. Most brake levers are between 75 and 95 centimetres long. Where possible, try to hold a brake lever to get a feel for its size and shape. Bear in mind that the attachment point on the actual motorcycle affects the brake lever's length, so it may be necessary to try more than one size to find the best option.
Adjustable Brake Levers
Some brake levers, such as the universal variety, can be adjusted to fit hands of different sizes. A small screw in the attachment point of the brake lever allows users to shorten or lengthen it. This can be especially useful if the grip handle is replaced and the brake lever needs to be adjusted to fit. Adjustable brake levers also allow riders to fine tune their position in order to find the most comfortable grip. Choose adjustable items to save the time and trouble of selecting products with the appropriate length.
Materials of Motorcycle Brake Levers
The materials used to create motorcycle brake levers can affect weight, responsiveness, durability, and price. Many different types of materials are used in the construction of products. For example, the brake lever itself may be made from an aluminium alloy or stainless steel. Steel brake levers can offer great durability, but they are heavy. Most manufacturers list the materials that they use in their products on the packaging and on their websites. Take a moment to inspect this information. High prices are a reflection of high quality brake levers and good materials, so choose the best products that fit within the buyer's budget.
Colour of Motorcycle Brake Levers
Some motorcycle brake levers are made in variety of colours, including red,, green, blue, black, silver, and gold. This allows riders to customise the appearance of their motorcycle and match the brake levers to other components, such as the motorcycle's fairings,or even the rider's gear.
Brand of Motorcycle Brake Levers
Motorcycle brake levers are produced by a number of brands, including ASV, GS, and Daytona. Although top selling brands like ASV can usually be relied on for their performance and safety, it may be worth taking the time to research other manufacturers before committing to a purchase. Product reviews can sometimes be found for particular items. These may be listed in magazines and online sites devoted to motorcycles. Look for information about the compatibility of the part with the bike that it is designed for and its durability over time in relation to its price.
New vs. Used Motorcycle Brake Levers
A handful of used brake levers for motorcycles can be found. However, it is usually best to purchase new items, where possible. Although used items can save buyers a fair amount of money, it is not necessarily worth the risk of purchasing a damaged or faulty brake lever. If used brake levers are considered, inspect them for signs of rust or damage before buying. When possible, handle them in person. If the item appears to be completely intact with no signs of wear or rust, it may be acceptable to use.
How to Buy Motorcycle Brake Levers on eBay
Motorcycle brake levers can be bought from the sellers on eBay. The easiest way to find these items on the site is to enter keywords into the search field on the home page.. For example, enter "Honda CRM brake lever&" to see all items tagged with those terms. You may refine the listings by adding additional terms or by clicking on any of the category links found on the search results pages.
Motorcycle brake levers can be purchased in pairs, sets, or as singles. Buying multiple brake levers at the same time can save buyers money, so look for packages for the best deal. It may even be useful to obtain more items than are required if buyers anticipate needing additional brake levers in the future.
Read the Item Description
Read the description of the item to be clear about the specific brake lever being sold. Many sellers provide photos of the item to help buyers to make an informed decision. Determine the price of the item and the delivery charges. It is also important to check the seller's accepted forms of payment to ensure that the item can be paid for promptly. You may also wish to check the seller's location, the delivery methods used, and the expected delivery date.
Seller Feedback
Take the time to review seller profiles on the site to feel confident in your purchase. Look for users with a high feedback rating and many completed transactions for the best results. You can view additional details about sellers' histories on the site by clicking on their names in the item listings. Look for average ratings on key aspects of the seller's performance like the accuracy of item descriptions, quality of communication, delivery speeds, and delivery costs. You can also read comments from past buyers to learn the specifics about the seller's level of customer service. Help future buyers to make an informed buying decision by leaving feedback about your experience at the end of your transaction.
Conclusion
Brake levers for a motorcycle are an essential item. They should be replaced as soon as possible if they become worn out, faulty, or broken. Begin by looking for compatible parts. Most brake levers are designed to fit specific motorcycle makes, models, and years. Identify this information about a motorcycle to locate compatible brake levers quickly. Some products are designed to be universal, which means that they can be used on almost any motorcycle, making them an easy and inexpensive option for buyers that want to swap brake levers between vehicles.
Once compatible parts have been chosen, select a length. Brake levers are designed to fit a range of riders' hand sizes, so find products that are the most comfortable. Bear in mind that the attachment point of the brake lever on a specific motorcycle can affect the brake lever's length. Look for adjustable products to fine tune the length or eliminate the need to try multiple handles. The materials and price of a brake lever vary, so shop for affordable parts that provide the best performance.
Motorcycle brake levers are available from sellers on eBay. The high number of products on the marketplace makes it easy for buyers to find the best motorcycle brake levers for their requirements.