Motorised scooters have continued to grow in popularity, due in part to their fuel economy and convenience. Well-suited for commuters, they are a great way to get around town. Some varieties can also be used for off-roading purposes.
Intended Use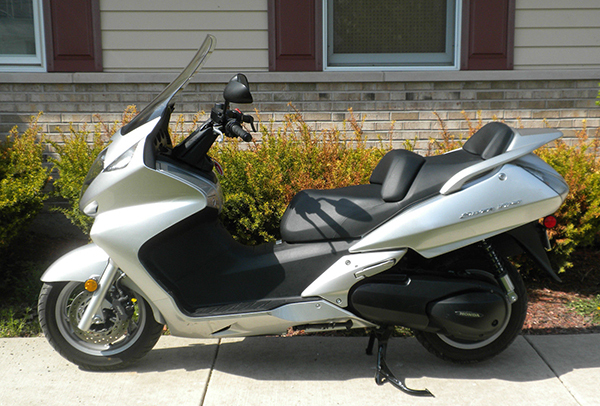 If planning to use the scooter for commuting or daily use, opt for a Vespa scooter, Honda scooter, or Stella scooter model with stiffer shocks, heavy-duty tyres, and more cushioned seats to increase rider comfort. A robust engine allows for increased speed. Conversely, those planning to ride the scooter shorter distances or on a periodic basis should consider a scooter that offers simplicity in design, such as a Razor, TaoTao, or GMW.
Engine Size

Motorised scooters range in motor size from 49cc up to 250cc or more; this engine piston displacement determines how fast and far the scooter can travel as well as scooter size. Most scooters come in one of three variations: 50cc, 150cc, or 250cc.
| Engine Size | Max Speed (mph) | Fuel Economy (mpg) | Suitable For |
| --- | --- | --- | --- |
| | 35 to 40 | More than 120 | Riders of light to average weight and city roads. |
| 150cc Scooters | 50 to 60 | 70 to 120 | City roads and infrequent highway use. |
| 250cc Scooters | 75 | Average of 70 | Larger riders and highway use. |
Keep in mind that fuel economy varies by specific scooter make and model.
Electric vs. Fuel-powered
Electric, or battery operated, scooters, such as the Vectrix, tend to be quieter, cleaner, and easier to use than petrol scooters. On the downside, electric scooters are typically more expensive, but the savings in fuel costs pays off in the long run. Still, fuel-powered scooters better suit those travelling further distances, as there is no need to factor in recharging time.
Storage, Comfort, and Safety
Consider available storage space in the form of scooter saddlebags or racks. Some scooters feature a lidded or lockable space, perfect for storing a helmet, school books, or a small bag of groceries. For optimal safety, look for racks mounted over the rear wheel behind the seat. A scooter windscreen can make the motorised scooter more enjoyable to ride while helping to shield the rider from wind and rain as well as dirt and other road debris. Furthermore, crash bars, when mounted on the frame, help protect riders by keeping the weight of the bike off their body.