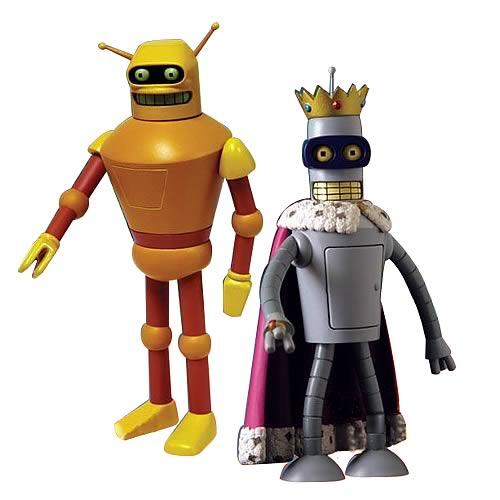 The first toy to be called an action figure was not a movie character. That was G.I. Joe in 1964. However, the actual hobby of action figure collecting took off following the release of a certain film in 1977. It was called Star Wars.
The popularity of GI Joe and Palitoy's Action Man in the UK was confined to pre-teen boys, but Star Wars opened up new horizons. With the huge success of the film, action figures based on the characters flew off shop shelves.
Their design has made them more collectible on eBay. They were 3.75 inches in height and instead of being a single character with clothes that changed according to the mission; Star Wars introduced a galaxy of characters, each with their own outfits and accessories. Major shortages of particular characters soon arose, such as the Darth Vader and Han Solo figures and low production figures made for playsets such as the Cantina.
Variations in individual characters began to appear. The first Jawa had a vinyl cape, but the manufacturers soon decided that because of his reduced size they could afford a cloth cape. As a result, vinyl-cape Jawas became something to find and treasure.
Scarce figures gained resale value from fans wanting to build up a collection. Thus the collectible action figure market was born. It has grown and grown with television programmes, sports teams and video games all inspiring characters, but movies still remain the most popular source. The hobby has now become mainstream.
Action Figure Basics
The Star Wars figures became the archetype for what collectors now recognise as an action figure. Not only were they accurate likenesses of the original, their necks, shoulders and hips were articulated enabling them to be put in a variety of poses. The crucial difference between action figures and dolls such as Barbie is that they represent, "a character known for vigorous action such as a soldier or superhero (Oxford English Dictionary)."
Deciding What to Collect
The collectors' market is now both massive and complex. A collector needs to have a precise idea of what to look for in order to build a coherent collection rather than a box of mismatched figures, collectively worth little. In the process of deciding on a direction, collectors need to take into account a number of factors.
Framework This refers to the source of the originals for the action figures. Even the type of film – e.g. fantasy, horror, animation – is too broad. But a franchise such as the Spider-Man or Harry Potter films gives an achievable framework.
Category Within the framework, focus on a particular niche. Instead of collecting all the Lord of the Rings figures, a category might be a character such as Aragorn or a particular film in the trilogy such as the Return of the King. The objective is to find a niche that is tight enough to enable one to build the collection, complete each series or strand, keep costs down and add value.
Condition The first rule of collecting action figures is never to take them "off the card", the cardboard backing on which they are enclosed in a see-through plastic bubble. Doing this devalues the figure quite a bit, although if that figure is rare enough it will still be worth a substantial amount. Because these figures should be carefully preserved and many collectors are also fans of the movies from which the figures came, some will buy two - one to store and one to use in displays.
Grade Their long-term value is affected by close to mint they are. There are various scales which collectors use to assess potential buys. The DASH C-Scale runs from C-10 (Mint) to C1 (Very Poor) and is very exacting.
Top Titles and Characters
The Top 20 action figure lines for collectors as rated by Collector-ActionFigures (DASH), the world's biggest resource for action figures, is dominated by film titles. Some like Star Wars and Lord of the Rings are movie franchises, pure and simple. Other films derive from Marvel, DC and other comic book superheroes like Superman, Batman and Spawn. T.V. series such as Teenage Mutant Ninja Turtles, Power Rangers and Star Trek also had feature film spin-off versions. Evidence of the powerful influence of action figures themselves are films which grew from toy lines such as Masters of the Universe and Transformers.
Top 20 Most Collected Action Figure Lines
* Movies or movie versions with number of different action figures
1. Star Wars * 5468
2. Wrestling
3. Marvel * (Spider-Man, Iron Man, Incredible Hulk, X-Men, Fantastic Four) 3353
4. D.C. * (Batman, Superman) 3262
5. Starting Lineup (Baseball, American Football, Basket Ball)
5. G.I. Joe
6. Transformers * 2471
7. McFarlane's Sports Picks (American sports)
8. Power Rangers * 1935
9. Star Trek * 889
10. Teenage Mutant Ninja Turtles * 692
11. Minimates
12. Spawn * 558
13. Masters of the Universe * 499
14. Halo
15. Lord of the Rings * 339
16. Dragon Ball Z
17. The Simpsons * 251
18. Buffy the Vampire Slayer*
19. Dr. Who
20. Street Fighter * 212
Top 10 Action Figure Movie Characters
The favourite movie action figures, voted by Total Film website readers, differ markedly in character from the above top movies. Whereas the sheer numbers of characters connected with the top movies reflects their family/blockbuster profile, the favourite movie action character choice is more quirky and eclectic.
The Joker played by Heath Ledger in The Dark Knight (2008)

Jason in Friday 13th Part 3

The Joker as played by Jack Nicholson in Batman (1989)

Superman as played byChristopher Reeve (1978)

Rocky as played by Sylvester Stallone (1976)

Ash Williams as played by Bruce Campbell in Evil Dead 2 (1987)

Bane in The Dark Knight Rises (2012)

Hans Landa as played by Christopher Waltz in Inglorious Basterds

Frank the Bunny in Donnie Darko (2001)

Princess Leia as played by Carrie Fisher in Return of the Jedi 2 (1983)
Value
Anyone buying or selling a movie action figure or simply evaluating their collection might find the following classification system helpful. As with any collectible, the harder a prized action figure is to find, the more money a buyer has to pay. The range of action figures on the market can be rated as Regular, Chase, Super Chase, Variant and Custom.
Regular This is the standard issue, bought new with the figure pictured on the packaging. Beware of overproduced mass market figures. Even in mint carded condition they are unlikely to increase in value for a long time.
Chase This is a version of the regular figure which has been modified in some way by the manufacturing company, for example in clothing, pose or accessory, so-called because its scarcity will stimulate the collecting community to chase it.
Super chase This is a further modification of the chase figure produced in very limited quantities to create an artificial scarcity.
Variant A variant is a different form of the regular figure arising from an error in the manufacturing process or because of a decision to change something in the manufacturing process, for example, a Batman figure with an unmasked Bruce Wayne head. Variants can be extremely rare, both highly prized and priced.
Custom The process can involve taking one action figure and turning it into another by sculpting and painting. For example, the James Bond franchise is poorly represented in terms of action figures, causing enthusiasts to customise Daniel Craig figures from GI Joe originals. Custom figures can be created from new moulds to fill in historic gaps. At a time when only superhero and adventure movies had associated action figures, no one thought of doing the same for Travis Bickle from Taxi Driver or Mad Max. They do now. Some custom figures can be extremely refined and command high prices for their workmanship and limited availability, for example the scale model of Scar Predator in the Alien vs. Predator movie with over 22 points of articulation, one interchangeable expanded mouth and six pieces of interchangeable palms
Where to Search
One of the most enjoyable parts of collecting action figures is the thrill of discovery.
There is a huge selection of action figures to choose from on eBay. Simply type in what you are looking for, press "search", and check the results. This is a great way to find carded figures, international figures and rare variants. Look out for people who are selling off parts of or even their entire collections. This can save a lot of time and money when starting off on a new series.
Buying Movie Action Figures on eBay
To start shopping, go to the Sports and Leisure category. Click the Toys & Games then the Action Figures portal.
While shopping, don't forget Animals & Dinosaurs, Anime & Manga, Comic Book Heroes, Designer & Urban Vinyl, Fantasy, Historical Figures and Military & Adventure.
Categories
The Categories list on the left side of each page will help narrow down listings by item type. You'll find links for themes such as: Wrestling ,Doctor Who ,Batman, Power Rangers, Action Man and Marvel Legends .
Product Finder
Use the Movie Action Figure Finder to quickly narrow down item listings by brand, model and condition (new or used).
Keyword Search
Search eBay listing titles for specific words. For example, if you want to find New Movie Action Figures, type the keywords "Movie Action Figures New" (without quotation marks) into the Search box. Click, "Search title and description" to expand the results. Visit eBay's Search Tips page for more tips on searching with keywords.
If you can't find exactly what you want, try browsing eBay Stores or tell the eBay Community what you're looking for by creating a post on Want It Now, or save a search on My eBay and eBay will email you when a matching item becomes available.
Buy Movie Action Figures with Confidence
Make sure that you know exactly what you're buying and understand how eBay and PayPal protect you.
Know the Item
Read the details in the item listing carefully.
Remember to add delivery costs to r final price. If buying a high value item, check that the seller will insure it until it is delivered.
For more information, click the "Ask seller a question" button on the seller's profile or the "Ask a question" link at the bottom of the item listing page.
Always complete your transaction on eBay (with a bid, Buy it Now or Best Offer) otherwise you will not be covered by eBay Buyer Protection.
Never pay for an eBay item using an instant cash wire transfer service like Western Union or MoneyGram. These are not safe ways of paying stranger.

Know the Seller

Research the seller to feel safe and positive about every transaction.

What is the seller's Feedback rating?
How many transactions have they completed?
How many positive responses do they have?
What do buyers say in their Feedback?
Are they positive about the seller?

Most top eBay sellers operate like retail shops and have a returns policy.

Do they offer a money-back guarantee?
What are their terms and conditions?
Buyer Protection
In the very unlikely event that you do not receive your item or it is not as described, eBay Buyer Protection covers your purchase price plus original delivery cost.
Conclusion
By collecting movie action figures there is no need to replay the whole movie as a reminder of legendary characters of cinema. Display them and it's possible to relive the great moments. Rearrange them and change the plot. Complete the collection and build up an investment.