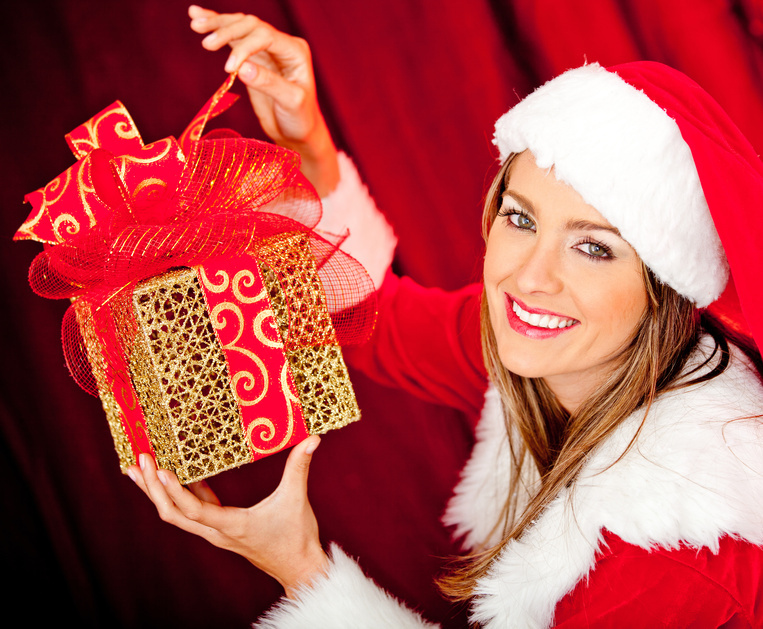 Many enjoy dressing in fantastical characters during the winter holiday season as a means of celebration. Women wanting to dress up gravitate towards Mrs Santa. Finding the right Mrs. Claus costume means knowing about the available styles, pre-made options, and ways of achieving on your own.
Mrs Santa Variations

One of the more important first steps in finding a Mrs Santa suit requires determining the type of Mrs Christmas you want to mimic. Popular themes include both the cherry elderly lady and sexy versions of the character. Traditional Mrs Santa costumes feature festive prints and colours with long sleeves, rosy cheeks, cute spectacles, and white hair. More risqué options include everything from mini dresses to lingerie. Normally, manufacturers make the distinction between traditional takes on the idea by deeming the more provocative outfits "Miss Santa Costumes". Consider the types of events where the outfit might make an appearance. Obviously, something too wild might not work at the office Christmas party, but it might fit in at an intimate celebration with close friends.
Pre-made Mrs. Santa Costumes

A santa costume tailed for a lady usually fits the bill no matter which version of Mrs Claus is desired. This includes caped coat dresses as well as fancy gowns made of red velvet and fluffy white trim. However, some might even want to try buying a Mr Santa suit. The outfit might provide more comfort throughout a long evening. Those looking for a casual experience might pair the outfit with a pair of trainers, and others can dress the male version up with heels or glamourous makeup. Typical Mrs Claus sets come with tights, a Santa hat, gloves, or a cape. Manufacturers usually provide pictures on the products' packages indicating their contents. Because some of these images include items not in the bag, always read all information, including the fine print, before purchasing a pre-packaged Mrs Santa costume.
Do it Yourself Mrs Santa Costumes
Achieving a great Mrs Claus look does not require buying the entire outfit in one purchase. Try gathering the costume piece by piece to create something truly unique. For example, start by finding an over-sized Christmas jumper with lots of decoration. Then, throw on some tights, get a grey curly wig, and use blush to make rosy cheeks. If that doesn't work, use an old red dress, buy a Santa hat and some new heels. Just stick to holiday colours like green, red, and white. Other part-goers should easily recognise who the costume mimics. Ultimately, designing your own ensemble should add to the fun of the holiday's festivities.