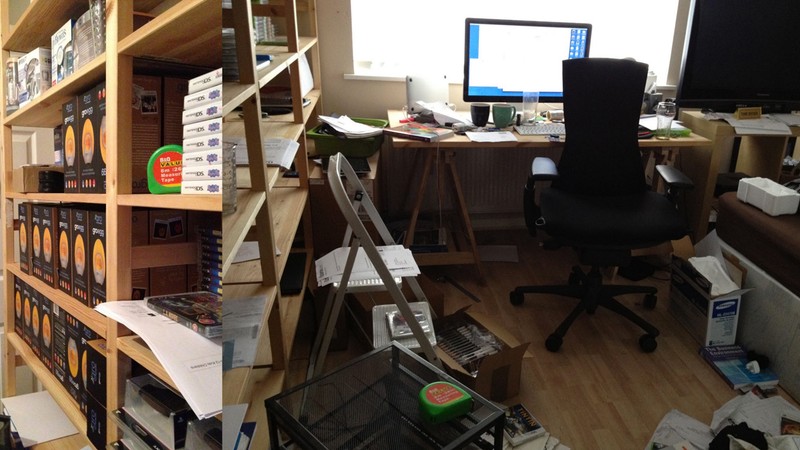 When 15-year-old Chris Martin talked his mum into opening an eBay account so he could start selling his old video games, little did he realise, a few years later, he'd be employing her and his younger brother, running multi-award-winning e-commerce store Ozaroo.com off the back of it. But that's exactly what happened for one teenager with an eye for a sale.
Where Did It All Start?
"I suppose I've always been a bit of an entrepreneur. At school I ran a shop from my locker, selling sweets and chocolates, and from the age of 13 I had a part-time job.
"I grew up in a single parent family in a working-class area of North West Belfast. Money was tight so I worked in cafes, shops and call centres alongside school and university to help out my mum, younger brother and sister. It taught me the value of hard work and not relying on others for hand outs.
"I used to play video games in my spare time, and when I was around 15 I talked my mum, Brenda, into opening an eBay account as I was too young to do it on my own. She helped me sell some of my
old video games
and computers and soon I was buying parts and building new computers to sell.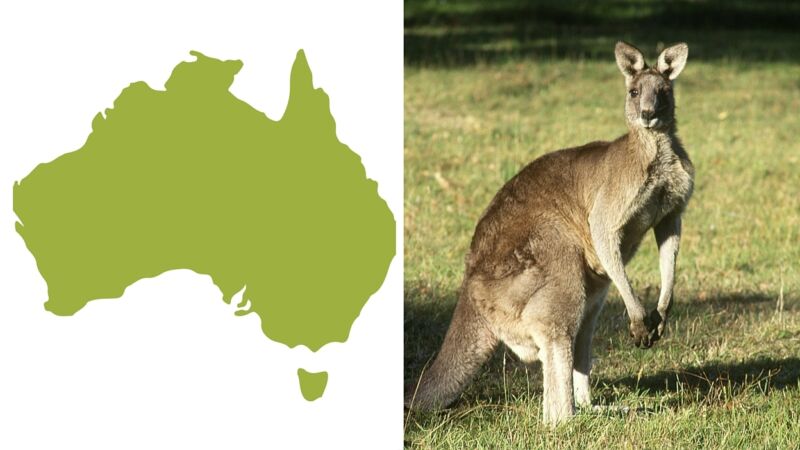 That Name and the Australian Connection
"The more I got into eBay selling, the more I realised there was an opportunity here. The exchange rate made it cheaper for Australians to import goods than buy them in their own country, so I started researching products to buy and sell down under.
"By the time I went to Queen's University Belfast to study International Business and Spanish, I decided to set-up a limited company. I paid my younger brother Conor, who was still at school, £33 a week to help with customer service. He was getting back from studying for his GCSEs and answering calls in his school uniform! He's now a Director so I guess it worked out.
"The first thing I sold was
a Nexus smartphone
- the first of its kind ever made by Google. But it was when I started selling new video games that things really kicked off. I was buying them from a regular shop at the normal price and selling them for a profit to Australian customers via eBay. Hence the name 'Oz' from Australia and 'aroo' from kangaroo.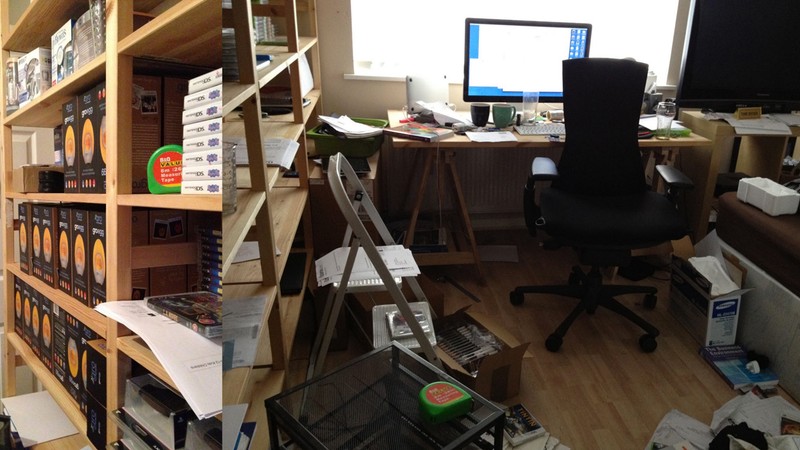 Running a Bedroom Business

"Soon my tiny bedroom was full of Ikea bookcases storing video games. The advantage was they were small and light, so easy to store and cheap to post, the disadvantage was there was no room to move in my room!

"I started making a profit pretty much straight away and rather than spending it on new clothes and going out, I used it to buy more product. I set up a business-to-business account with a games shop and got a business account with the post office so I could offer products for cheaper prices and the orders grew and grew.

"The third year of my degree was a placement in Madrid, working in the marketing department of a global IT company. I wasn't sure what would happen to the business, there was only so much I could do from abroad, but Conor was just as passionate about it as me so he took on all the packing and dispatching.

"As his exams loomed and things got busier it got a bit much for him. At about the same time my mum was thinking about taking a step back from her job as an area supervisor for a cleaning company. She had a decent wage and a company car but she gave that all up to become our second employee.

"When I returned from Spain the company had made enough profit that I could buy a house just around the corner from my mum's. We moved everything from my bedroom and filled the spare rooms and garage with stock but within six month orders had grown so much the house just wasn't big enough.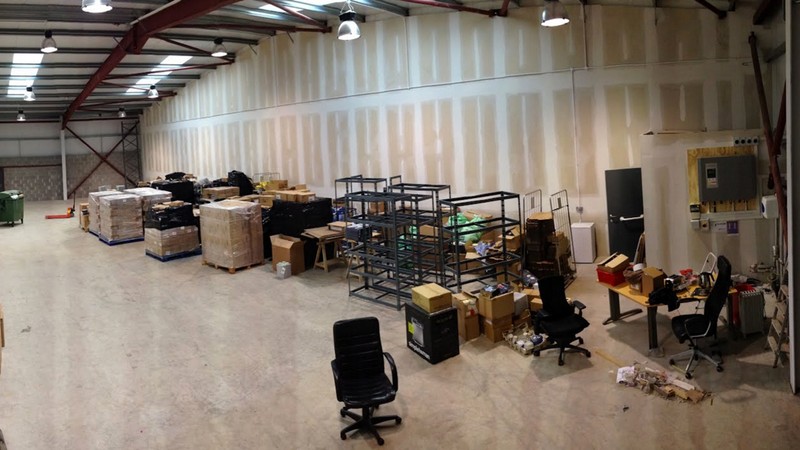 From One or Two Products to 2,500
"We'd started to diversify our range and were now selling baby products as well so we got our first storage unit, an old mechanic's workshop a couple of miles away. A couple of months later, though, that was too small and we moved from unit to unit every few months getting bigger every time.
"We employed the first members of staff outside the family in 2014 and moved to a modern distribution centre in Antrim. We now have more than 20 staff from Belfast, Antrim, Ballymena and surrounding towns, and are constantly recruiting for dispatch operatives, marketing and customer service staff.
"From starting out with one or two products we now have more than 2,500.
Personal health care
–
shavers
,
electric toothbrushes
,
blood pressure monitors
and so on – is our most popular category, and we're now in a position to donate to charity and good causes, which is really important to us.
Our largest market is now the UK and Ireland rather than Australia, as more buying power means we are able to offer highly competitive prices, and we're actually one of the top 50 fastest growing companies in the UK and Ireland.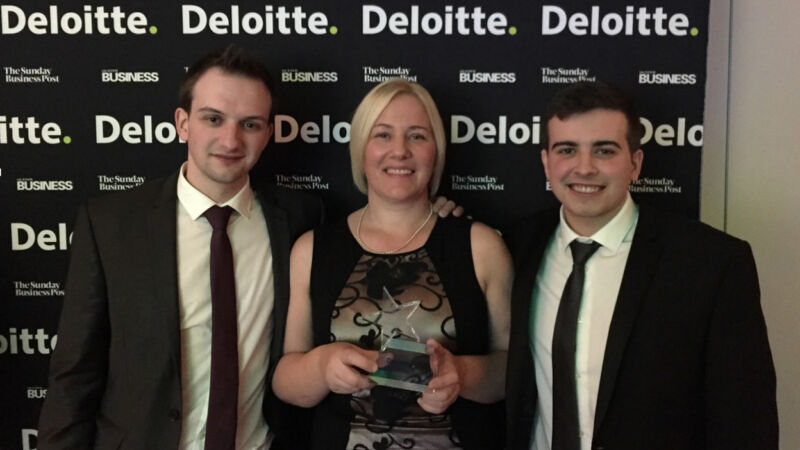 Don't Believe What They Say, Family Businesses Can Work

"People always told me working with family was a bad idea but we haven't had a single argument. We all have a similar hard-working ethos and ideas for where the business should go, and although my mum still tells us off, she saves it for outside the warehouse gates. My sister has even helped out in the warehouse at busy times, although she's pursuing a career in nursing.

"As the business is still growing we're learning everyday, we really want to make our employees feel like extended family and make this a great place to work. I'm 26 now, and it's hard to believe this all came from a hobby I had at 15! I still haven't been to Australia, I'm sure there are a few business opportunities I can explore out there!"