The original Ken doll, Barbie's original outfit, and the original baby set are some must-have accessories for collectors. Some of these items date back to the 1960s, however, and may be difficult to find in good condition, if at all. Fortunately, Mattel offers reproductions of most vintage Barbie accessories should a collectors' search end in frustration.
Barbie Sunglasses and Open-Toe Black Heels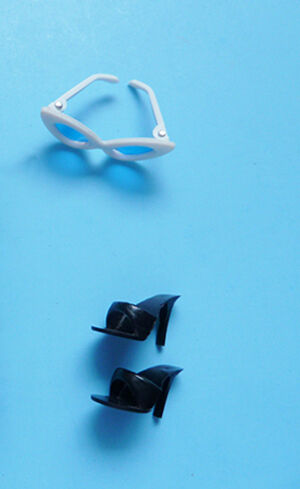 The first Barbie sported a black and white swimsuit, oversized sunglasses, and tiny black heels. Finding these accessories is no simple task, especially if collectors want them in mint condition. In fact, literally finding the accessories is a problem; all three pieces can fit in the palm of a child's hand. Understandably, people have lost a good number of Barbie's original accessories before they had demand on the market. Still, Barbie shoes and sunglasses are a must-have for Barbie fans.
Barbie Vintage Baby-Sits Collection
Originally released in 1965, the Baby-Sits collection includes a baby and all his nappy bag necessities. Besides the Barbie baby and basket, it came with a baby sitter's manual, milk formula, and a change of clothing for the baby. Of course, the set isn't complete without a baby bottle, burping cloth, and baby blanket. The baby itself rocks a cloth nappy pinned with a safety pin. The Baby-Sits collection is one of the largest sets of accessories, in addition to being one of the tiniest in size.
Barbie Vintage Cheerleading Outfit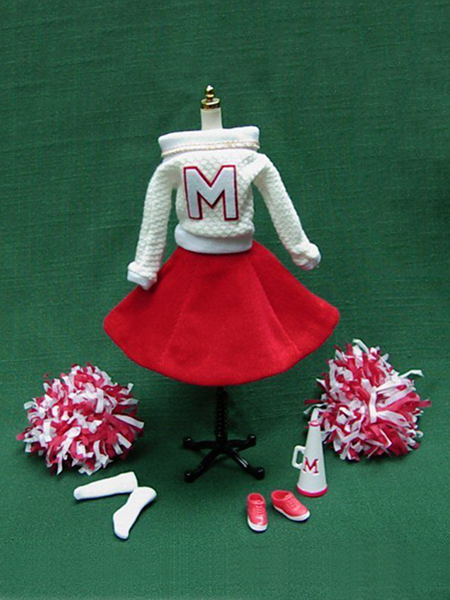 In 1971, Barbie dolls sported era-appropriate cheerleading outfits. Their short, white skirts were paired with red tights and knee-high boots. They wore turtle-neck sweaters and held red pom-poms. This particular Mattel doll also came with a red "Go Team" flag, a megaphone, and a red cap. Many of Barbie's vintage outfits have come back in style over the years, but this vintage cheerleading outfit remains vintage in the Barbie world and the real world.
Barbie Reproduction Vintage Accessories
Many of Barbie's accessories have high demand on the market. Collectors around the world want to outfit their original Barbies in her first wardrobe. Due to this high demand, Mattel creates reproductions of the originals. The advantages of buying a reproduction are its affordability, availability, and mint condition. Of course, the disadvantage is that the items are not original.
Vintage Ken Doll
Perhaps Barbie's ultimate accessory, Ken was introduced in 1961, just a couple years after Barbie. Until 1972, all Ken clothing included a black and white "Ken by Mattel" tag. This is a simple and quick method of identifying possible vintage Kens and his proper attire. Ken also has several vintage friends, including Allan, Brad, and Curtis.