Palitoy introduced Action Man in 1966 as the world's first posable action figure, and the company enjoyed the toy's success until 1984. Hasbro tried leveraging the Action Man franchise and began selling him again in 1994 in a more modern form, but the toy finally met its end in 2004. During the toy's time, however, Action Man gained a wide variety of disguises that collectors actively seek today. When shopping for these accessories, aficionados should evaluate their condition and know whether products are vintage or modern.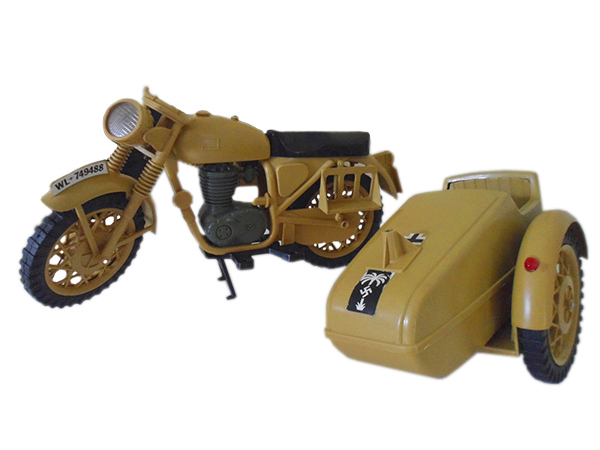 When Palitoy first started making Action Man, it only released a sailor, pilot, and soldier versions of the action figure. These three came only with simple clothing, boots and hats. The 70s saw the expansion of Action Man accessories with removable weapons and equipment. The tank commander, for example, featured a utility belt meant for holding a gun or two as well as binoculars that hung from the figure's neck when worn. Separate accessories included transportation vehicles, like an aircraft and jeeps, as well as a command centre complete with camping gear and mini sandbags. The company also produced special kits meant to outfit its action figures for a special operations or secret mission. These collections often featured smaller accessories like hand grenades and cantines.
Modern Accessories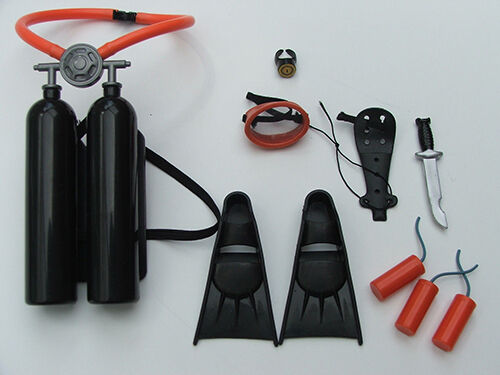 The Hasbro Action Man product line included side-kick creatures and enemies for the action figure to fight. Action Man Kongo Mission even comes with a gorilla for carrying extra weaponry, and Action Man Pyramid Mission originally featured a mummy jumping out of a sarcophagus. Popular enemy toys ranged from the blue Antifreeze to the the mysterious No Face. Some of these items also come with their own accessories, and a complete collection should include those as well. Dr. X, for example, pairs nicely with Dragon X who wears a leash, and most enemies feature removable weaponry. Hasbro also offered modernised transportation options for Action Man. These items included a sled, a couple of bikes, a Hummer, a snow plough, and one very creative crocodile-shaped aqua transporter.
Action Man Accessories' Condition
Before purchasing any Action Man accessory, remember that these toys often faced the rough and tumble associated with the play of children, and take the time to examine it carefully. Watch for any visible damage to the toy's surface like scratches or discoloration. Also consider whether or not the piece looks complete, as fragile extensions like box lids and creature leashes might break after a lot of handling. Researching a specific product before buying will likely help in finding accessories in good condition.