Best Bombs!
At LUSH bath bombs come in all shapes, sizes, colours and fragrances but each have their own signature feeling attached to them.
my favourite at the moment is the "Lord Of Misrule" it's fruity and relaxing at the same time and the colour is fantastic!
this specific bath both was discontinued as of Halloween so grab it while stocks last! (If your local store hasn't got any there is always eBay right!?) haha
Not unlike The Lord Of Misrule you have twilight, a very sensual scent of lavender with still a sweet kick and again the colour is fantastic with the pink and green running together Lord Of Misrule.
It's a hard decision to make but if my hand is pushed I would chose LORD OF MISRULE as my favourite bath bomb (this year anyway).
though my Three year old son would swear blind that the baby robot it the best :)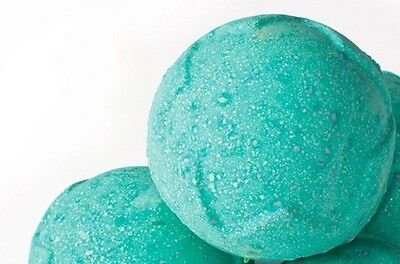 Lord Of Misrule
My favourite.!! :P
Face masks and scrubs
There are a few facemasks and cleansers on sale at lush and they even do a lip scrub range which is fantastic! They come in four flavours:
bubble gum (mine and my sons fave)
popcorn
minty
and Santa (this is like cherries)

Back to the face masks and cleansers ..
depending on your skin type they have a mask for every one so best to ask for advice in your local store then when you know what is best for you then you can look online for it!
my favourite cleanser is amazing! It has actual popcorn in the cleanser! It smells fantastic and is really easy to use!
- alls you do is put a pea sized amount on the palm of your hand then drip some "LUSH water" (as they say on the tub) on to it and rub it in to a paste then wash your face with it! Simples!
Let the good times role! And that's what it's called.


TEA TREE WATER IS A MUST!
Tea tree spray makes your skin feel superb and is really good any cooling you down, I used it when in labour and it relaxed me, refreshed me and made me feel cleaner :)
lush isn't just about being cleaning it's about making your self feel better and it truly does I could talk about their products all day long!
MUST TRIES THIS TIME OF YEAR;
yog nog soap!
snow fairy! (Try not to eat it it's amazing)
twilight shower gel!

and why not check out the make up too I use their make up range and my skin glows, but I'll save that for another guide! This one is a trial run so to speak and hopefully I can bulk it out at a later date when I don't have a three year old begging me for a tea party at midnight and my iphone will let me upload pictures!

Anyway happy lushing!

Sarah xoxo