Choosing Your First Semi-professional Camera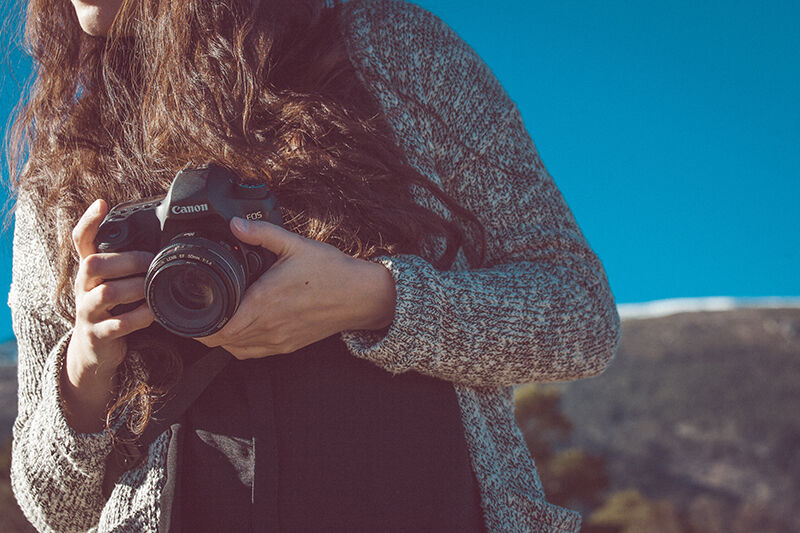 From compacts and Micro Four-Thirds to bridges and CSCs, from DSLRs to DSLTs, from Canon or Nikon, Sony or Samsung - it seems the choice is endless and rather confusing, especially if you've no idea where to start. So we'll make it easier for you. If you're remotely serious about photography, you're looking for a camera with interchangeable lenses: a DSLR, DSLT or mirrorless Compact System Cameras (CSC). A DSLT (Single-Lens Translucent) is a signature Sony creation offering the speed benefits of a fixed mirror; it looks indistinguishable from a DSLR but as the mirror is translucent and fixed, compared to a DSLR's that flips out of the way, it allows more light in for faster shooting rates and autofocus. Definitely worth considering as an alternative to a DSLR, especially if you've a load of Minolta lenses stashed away.
---
Brand Loyalty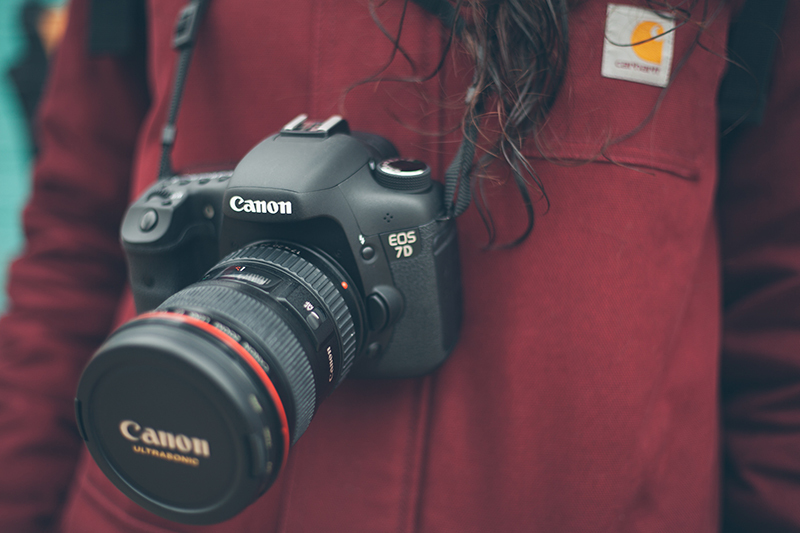 Choosing a DSLR model is often determined by whether you're starting a fresh or already have a collection of high-quality lenses to fit your existing model, as changing brands will mean changing your entire outfit. There's very little between the two major DSLR brands these days: Canon and Nikon. Both offer superb glass, DSLR performance and flash systems (though some photographers do prefer Nikon's intelligent TTL system, it's often not a deal breaker). Which is better is an impossible question to answer. Pro photographers are seen all the time switching Canon to Nikon, Nikon to Canon as one manufacturer leapfrogs their technology over the other. But few of us can afford that luxury, so once we pick a brand we stick with it, so it comes down to how intuitive you find the designs and the features that are important to you. There are distinct differences in handling and layout between brands, let alone models, which is why it's important to play with your shortlist in a store before committing to a purchase on eBay. Also research the plethora of high-tech features now available - there are many other options now aside from Canon, Nikon and Sony worth consideration. Do you want the connectivity and electronic viewfinder popular in the Samsung NX1 or can the Fujifilm X-Series catch your eye with its revolutionary hybrid real-time viewfinder and retro styling?
---
Choose the Features You Need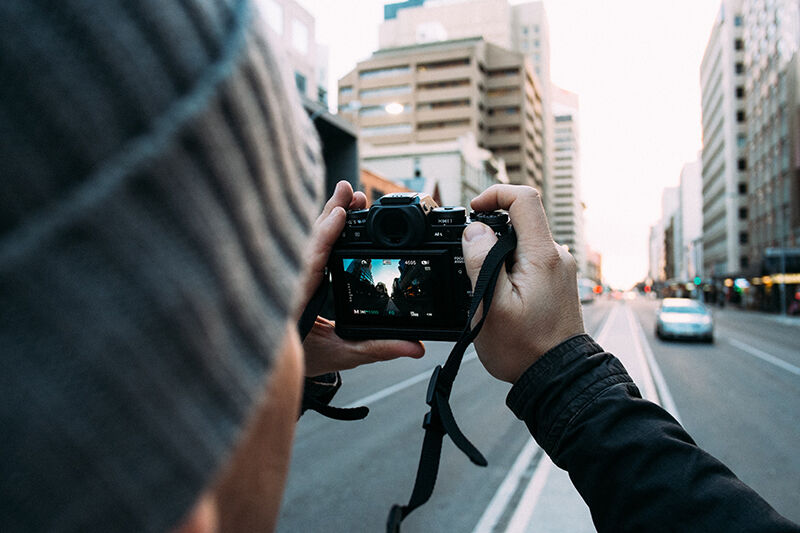 In some cases, some cameras rival their own siblings more than other brands so it's important that you know what you want or need within your budget. Are you really in need of a computer-crashing 36.3-megapixel powerhouse like the Nikon D810 for the size of prints you plan to produce? Do you need the anti-aliasing filter removed, cinematic HD video or an exceptionally fast frame rate? Probably not, though they are nice to have. What has a bigger impact on your image quality is sensor size: do you want an APS-C or full-frame sensor? Both have their benefits and uses, for instance: an APS-C will extend your focal length by around x1.6 due to its crop factor, which is ideal for wildlife photographers; while a full-frame sensor will give you the shallower depth-of-field you see in professional portraits more easily.
We've compiled a list of the best DSLR cameras available on eBay new and used. eBay stores can be a brilliant budget-saving way of getting great products at heavy discounts, but if it's new remember to check it comes with a manufacturer's warranty and read the reviews of the store. If you're buying used, ask the owner for the shutter count to determine how much mileage is left and look out for wear and tear as well as missing components. While most pro or semi-pro cameras are sold body-only, if you're looking for a mid-range or entry-level DSLR there are some fantastic bargains to be had with camera, lens and accessory packages that can save you a lot of money. And if you're not too fussed about the latest technology, discontinued models are often a steal once their upgrades are on general sale and quite often the specifications are marginally different.
Full-Frame DSLRs
---
Nikon D810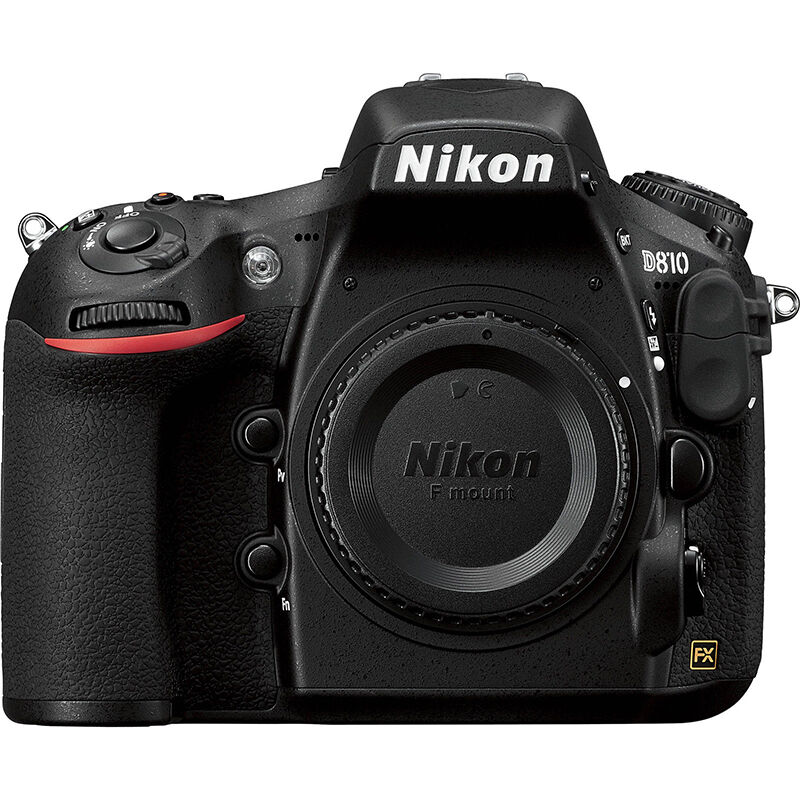 A firm favourite for the aspiring and established pro, the full-frame 36.3MP Nikon D810 has the second highest resolution of all DSLRs; topped by Canon's recent 50MP monster, the EOS 5DS. Like its predecessor, the D800, it handles beautifully and image quality is top-notch, but best of all for a pro camera it's relatively inexpensive. With a burst rate of 5fps, it's adequate for most types of photography but if you need more speed - like for wildlife or sports - consider the D610 or D750 if you're on a budget, or the D4s. The D750 is smaller, lighter, cheaper and faster than the D810 with many similar features and a more than adequate 24MP sensor.

Used: Look out for the discontinued D800. It has most of the benefits of the D810 but retains its anti-aliasing filter, which may not be a benefit for landscape and architectural photographers but has little impact on everyone else.
---
Canon EOS 6D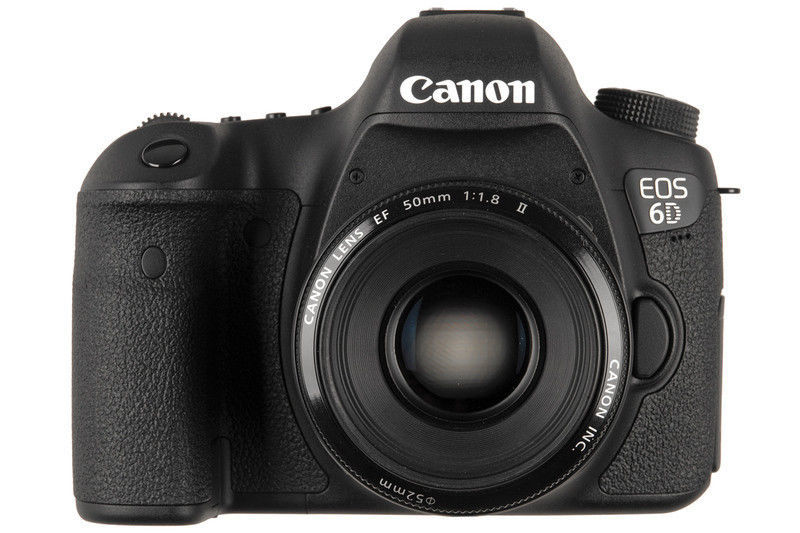 A 20.2MP full-frame, fuss-free DSLR, the EOS 6D is one for a budget-conscious photographer wanting the image quality of a larger sensor but cannot afford the bells and whistles of pro models, such as the EOS 5D MKIII and new EOS 5DS. It's a solid, good performing camera with more-than-modest specifications that you can pick up on eBay for less than £800!
Used: Look for the discontinued EOS 5D and MKII for under £700 for a slight downgrade on the current EOS 5D MKIII. It was not long ago that these powerhouses were Canon's most popular models and still perform to high standards, especially if you use HD video. Also look out for the Canon EOS 5D MKIII for under £1,250 on eBay - that's a great catch.
APS-C DSLRs
---
Nikon D7100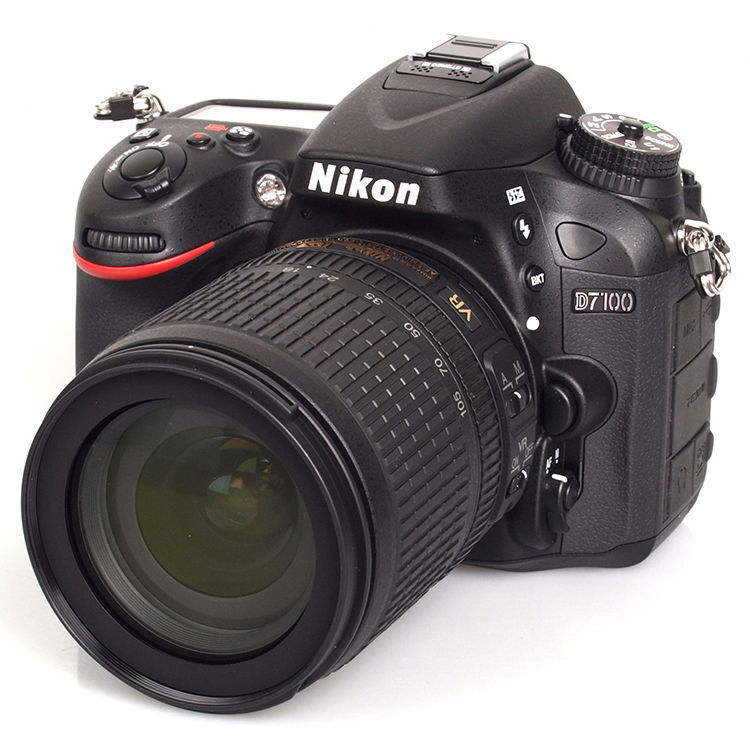 While pros tend to opt for the full-frame DSLRs as the sensor is the same size as 35mm film format, an APS-C can produce fantastic results at a fraction of the price. While the Nikon D7100 is not the latest model, there's very little difference between it and the upgraded D7200, meaning that it's even cheaper on eBay! It's a great option if you want the quality, but aren't too bothered about speed, and have less than £500 to spend.
Used: Before the brilliance of the D800, there was the APS-C D300 and D300s that were game-changers for Nikon users. The D300 had enthusiasts leaping for joy and the pros using it as a backup camera. Now you can pick it up for under £300!
---
Sony A77 II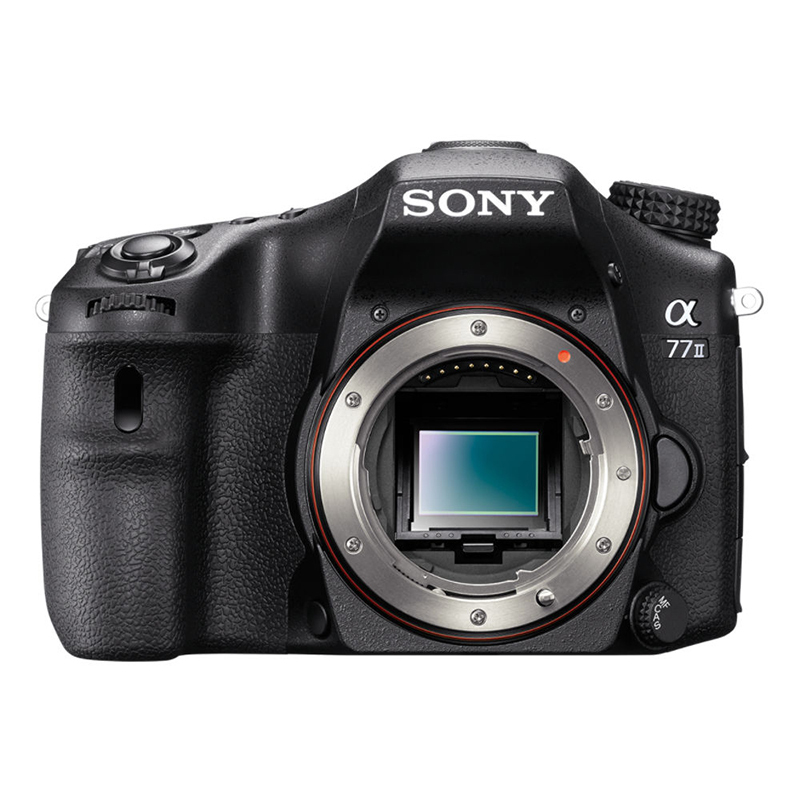 With super-fast autofocus and burst rate of 12fps, the Sony A77 II is a prime example of the benefits of Sony's SLT design. With 79 AF points, this 24MP APS-C camera puts up a good fight against its rivals, which is brilliant if you have a Sony set-up already as it's a major upgrade from the A77 for only around £600.
---
Canon EOS 7D MKII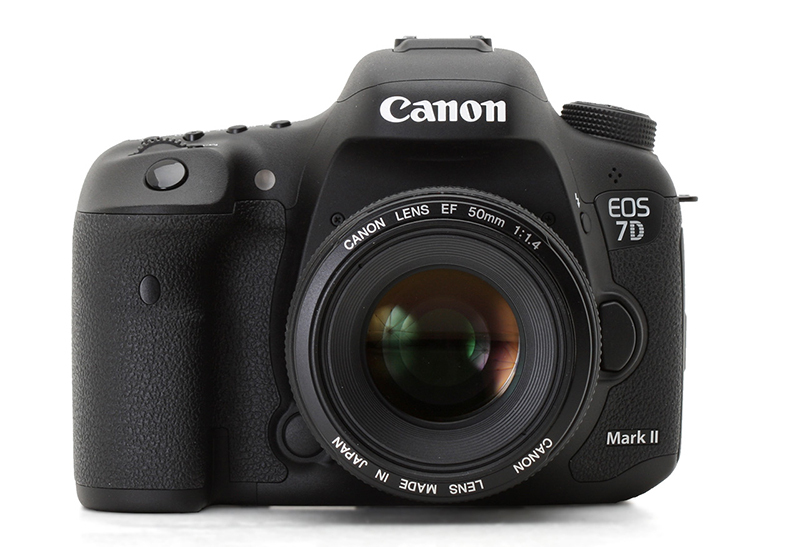 The long overdue upgrade to the EOS 7D is Canon's top APS-C model and unlike other upgrades is a massive leap forward compared to its predecessor. With a state-of-the-art 65-point cross-type AF system, 10fps continuous shooting rate and weatherproofing that's almost on par with the EOS-1DX, it's packed with features for action photographers, but this tech doesn't come cheap. Look out for a second-hand bargain!

Used: The EOS 70D and 760D, on the other hand, are robust and capable mid-range cameras. The EOS 760D features Canon's latest 24MP CMOS sensor and improved autofocus, but the well-rounded EOS 70D is a two-year-old oldie but goodie, which means there are some real deals to be found on eBay. You also get built-in WIFI with both, unlike the top-end EOS 7D MKII.
---