The life of
David Bayon, Contributing Editor at PC Pro
revolves around technology, and not just because he's a journalist who writes about technology on a daily basis. "I could be a bus driver or a landscape gardener and I'd still be obsessed with the latest gear, with a home full of gadgets and computers. It's hard to put them all in order of importance, but there are several devices that stand out for seeing an incredible amount of use."
---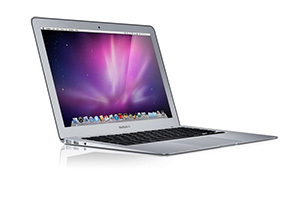 eBay recommends: Apple MacBook Air
RRP: £849
I bought it in 2011 and haven't even thought about upgrading since. To me, the Macbook Air is the perfect laptop: big and powerful enough for serious work, yet thin and light enough that I can drop it into a shoulder bag and barely notice it's there. It helps that I also have an iPad and an iPhone, so most of what I do is already stored in Apple's various services.
---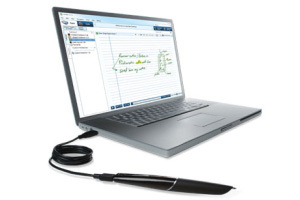 eBay recommends: Livescribe Smartpen
RRP: £129.99
I use this for interviews, but it's just as useful for taking notes in any meeting or lecture. A microphone in the pen records audio, while also tracking everything you write in the special bundled notebooks. You can then tap anywhere on your handwriting to play back the audio from that exact point, meaning instead of trying to scrawl down every word you can jot down key points and let the technology do the rest. It also gives you a digital version of every page, and it does a pretty good job of handwriting recognition too. A marvellous note-taking tool.
---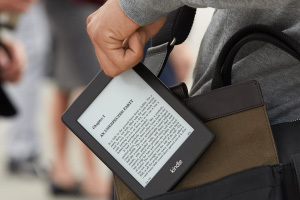 eBay recommends: Amazon Kindle Paperwhite
RRP: £99
I've tried reading books on a tablet, but after staring at a computer screen all day at work the last thing I want to do is stare at another screen when I'm trying to relax with a good story. The original Kindle did a great job of combining the convenience of digital with a reading experience that was a lot like paper, and the Paperwhite added the ability to read without a lamp shining over your shoulder. It goes everywhere with me, usually tucked in my jacket pocket.
---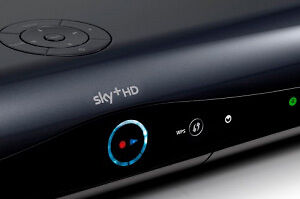 eBay recommends: Sky+ HD Box
RRP: Free with Sky subscription
So ingrained into my daily routine that I hardly even notice it. It's wireless, so I can easily download On Demand content, and the interface has just had an upgrade to make it even simpler to find and record the best programmes. My only regret is not paying extra for the 2TB box, as I'm constantly bumping up against the storage limits of my standard box, especially now I record pretty much everything in HD.
---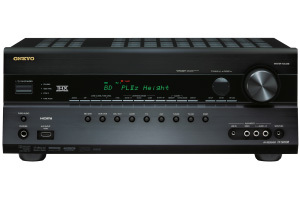 eBay recommends: Onkyo TX-SR608
RRP: £499
It's probably been replaced by a new model by now, but my trusty Onkyo amp has been the heart of my home entertainment system for a good three years now. This beast of a device sits under the TV and acts as a hub for the various set-top boxes, games consoles and music players I've had over the years, feeding the picture to the screen and the audio to a pair of B&W 685 bookshelf speakers and a matching subwoofer. It takes all of the hassle out of switching inputs and running multiple devices, especially as the TV is from the dark ages of 2006, long before it became normal to have four HDMI inputs.
---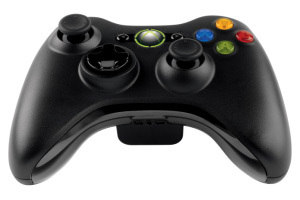 eBay recommends: Xbox 360 wired controller
RRP: £25
I do most of my gaming on PC, and while in the past that might have meant long sessions lining up headshots with a mouse and keyboard, these days it's not unlike a console experience – but with better graphics. I could pick up any of the PC components that allow me to push the quality settings to the limit, but really it's this little thing that makes it all work. I plug in the Xbox 360 controller and play console games at higher resolutions and for less money. It's a no-brainer, and I don't even own an Xbox.
---