Dear friends,
Welcome to my shop, here thousands of products are provided for your wide and random selection, please feel freely and confidently to shop them which always excellent in quality and reasonable in price.
For my valued customers, you may confuse that why my products are looking not as beautiful and shiny as my competitors? Here i explain the reasons sincerely for all of dear you, keenly hope that you can feel confidently and freely to keep to order with me!
Firstly, referring to the metal products in the jewelry manufacture, there are two metals widely used which are Zinc Alloy and Lead Alloy. And you will find all of my items listed are made of Zinc Alloy (Lead Free) which is an environmental and healthy metal alloy, while other competitors sell the Lead Alloy products. Both of them have not obvious differences from the appearance. Actually, there have much distinction between them, not only from the health concerning, but also from the product attributes.
Secondly, i want to guide you to how to identify the Zinc Alloy and Lead Alloy, as they have essential differences, details aspects shown below:
Differ from surface: lead is a metal has relatively soft texture than zinc, that is to say lead can be molded more convenient and faster than zinc, and it can be used to form more intricate shapes, smooth and beautiful products than zinc metal. (Below is a picture for your reference)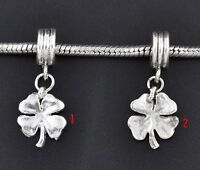 ("1" Lead Alloy: shiny, smooth; "2" Zinc Alloy: dull, unsmooth)

Differ from weight: Lead Alloy products are heavier than Zinc Alloy ones. (Below is a picture for your reference)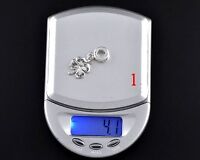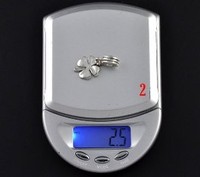 Lead Alloy Zinc Alloy

Differ from casting: there are two crafts in casting manufacturing which are die casting and casting. In the casting manufacturing field, the casting is used wider than the die casting, and the lead alloy seems more light and shiny after casting than zinc alloy, while zinc alloy only in die casting way can it looks smooth and light.

Differ from prices and health effects: lead alloy products are cheaper than zinc alloy ones in the jewelry market, however, lead alloy is toxic and jewelries containing lead may result in very serious health effects to wearers. But jewelries manufactured with zinc are safe to wear.

To sum up:

1. If you find and have bought the more beautiful and exquisite products in a cheap price, undoubtedly, they are lead alloy items which weigh more and harm to your health if you wear they for a long-time.

2. I work very hard to make sure the products in my store are all safe Lead Free (Zinc Alloy), so you don't have to worry and just feel confidently to buy from my items! As i am always a reliable and responsible jewelry seller and wholesale supplier, i make every effort to provide good quality, safe material to my customers so that customers can use my products safely and confidently, and i warmly hope to build the long-term and friendly business relationship with dear you.
If you have any question about my products or services, please do not hesitate to contact me. It's my pleasure to help!
May you have a happy shopping! ^_^

Sincerely
Hong (Lisa)