Country Harmony Aromatherapy
Here is a list of a few recipes you could use to make your own blends of anti aging creams with purely natural essential oils and base oils. All items can be bought from us direct, whats more is we guarantee the quality of all of our products, we will only use oils that are therapeutic grade and nothing else.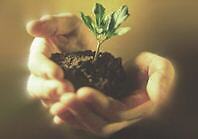 Natural Healing, Naturally You
AROMATIC FACIAL TONER
3 drops of Rose
3 drops of Frankincense
3 drops of sandalwood
25ml jojoba oil
Used to tighten slack skin, giving a healthy and youthful appearance.
Spikenard Essential Oil
Country Harmony have analysed the components of spikenard essential oil and beleive there are genuine scientific grounds to support its use for treating mature skin, inflammation and particularly menstrual disorders. It may also be helpful for immune diseases where the more common essential oils do not seem to be working. Buy Spikenard Here
Lemon Facial Tonic
Lemon can be used alone or in blends as a facial toner. Try the following for oily skin.
2 drops lemon
2 drops sandalwood
2 drops of peppermint
2 drops of cypress
30ml water
Lemons stimulating properties tightens up lines on older skin, especially when combined with myrrh and frankincense.
We sell all these products therapeutic grade on ebay.Our Shop
Best Oils to Use For Anti Aging
Cedarwood
Palma Rosa
Jasmine
Frankincense
Sandalwood
Avocado base oil
Rose hip oil, Rosa Mosqueta
All Over Oil For Mature Skin
3 drops Rose
2 drops sandalwood
15ml apricot kernal
5ml Wheatgerm
You can make this yourself, or we sell this item ready made 50ml blend for £10.00 - please click on the link here Mature Skin Oil
We hope this brief guide is helpful to you, if we can be of any further assistance, please do email us direct. We are very happy to advise you on oils specific to your needs and skin conditions.
Country Harmony Team