No queues for Pregnant mums!
Doesn't it cost a lot to kit out a new baby with everything he or she will need during the first year alone.
Isn't it hard to for busy mums and dads to be to find enough time to do all the things you plan to do, for the arrival of a new born including, Preparation for the baby's nursery,Buying all the essential large items such as cots, Pram, High chairs etc.
During the last few weeks of her pregnancy A new mum to be needs time to relax. To have time to put her feet up to help prevent swollen ankles.Avoid the stress caused by busy,long checkout queues for those last minute baby buys.
We have found a solution for BUSY MUMS TO BE who want to...
A ....AVOID STRESS
B...SAVE TIME
C...HAVE MORE ENERGY
D.... HAVE MORE TIME TO RELAX AND SPEND TIME WITH HER FAMILY
E... BE HAPPY, CONTENTED, THRILLED AND OVERJOYED WITH HER BABY PURCHASES.

10 REASONS WHY CHEEKY CHUMS BABY BUNDLES WILL MEET YOUR BABY'S CLOTHING NEEDS...
Cheeky Chums not only sell high quality used baby clothes bundles for a new mum to be, working on a budget. But now offer MUMS/ DADS and FAMILIES the chance to buy an ALL NEW COMPLETE wardrobes for BABY UNISEX,BABY BOYS, and BABY GIRLS.
PLUS Essential new baby items which are...
THE VERY LATEST IN BABY FASHION
POPULAR DESIGNER AND HIGH STREET NAMES
HIGH QUALITY ITEMS
EASY WASHABLE
COST EFFECTIVE
EASY OPENINGS/FASTENINGS FOR WRIGGLING BABIES
A COMPLETE WARDROBE FULL TO SAVE YOU TIME BUYING FROM DIFFERENT SHOPS
OUTFITS YOU WILL BE REALLY PROUD FOR YOUR BABY TO WEAR DURING TRIPS TO THE CLINIC/PARK TO BE THE ENVY OF BABY'S PRAM PALS,FAMILY PHOTOGRAPHS, CUTE, COSY AND COMFORTABLE.
PLUS DELIVERED QUICKLY TO YOUR DOORSTEP WITH NO QUEUES, NO HASSLE AND NO STRESS.
EACH BUNDLE IS DIFFERENT,AND HAS "UNIQUE" ESSENTIAL ITEMS YOU WILL USE FOR A NEW BABY TO MAKE LIFE EASIER FOR A NEW MUM/DAD (ONLY AVAILABLE FROM CHEEKY CHUMS).
AGES AVAILABLE 0-3, 3-6,6-12,12-18M.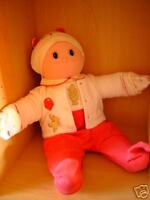 WE LIST BUNDLES DAILY SO IF YOU ARE LOOKING FOR A PARICULAR BUNDLE PLEASE ASK AS WE MAY HAVE NOT LISTED IT YET....