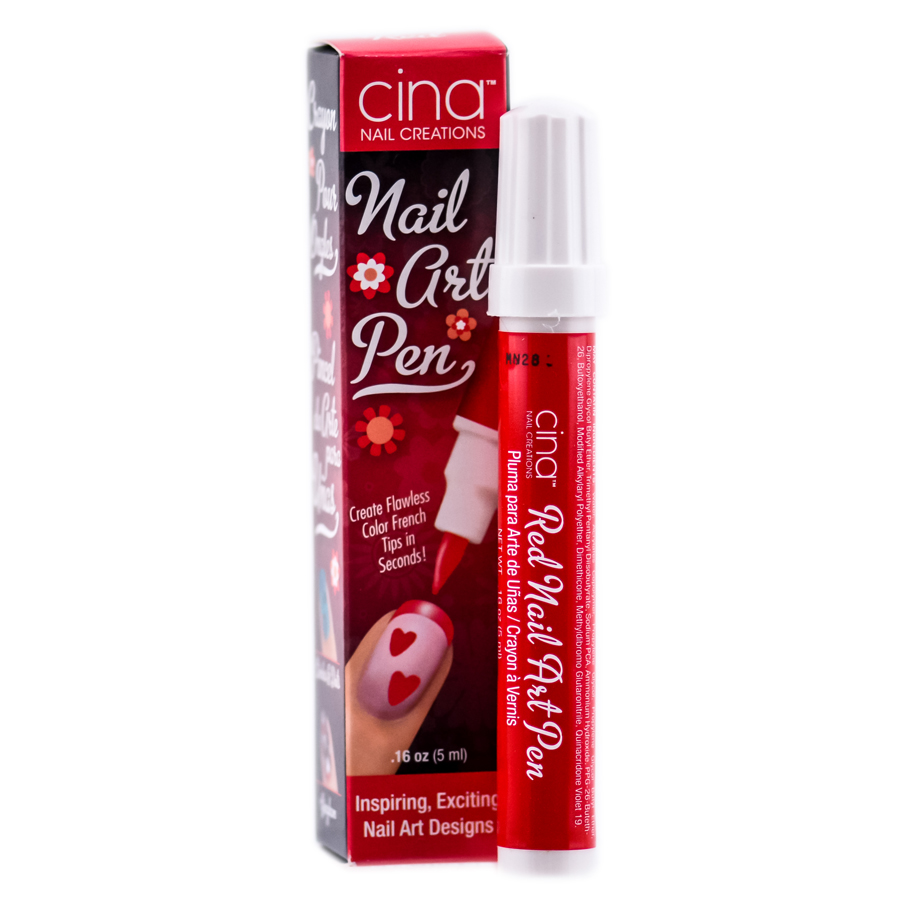 Women who enjoy having beautiful nails will love adding nail art pens to their manicure supplies. Nail art pens and supplies help consumers make detailed nail art over their existing nail polish. They provide tiny brushes and small nail polish pens which make it easy to draw designs, dots, and patterns on nails. Many of these come in a wide variety of colours and styles such as gel polish or glitter finishes.
Great manicures are made even more interesting with customised nail art which women can do themselves. Instead of spending money at nail salons, consumers are able to save that cash and do manicures at home for a fraction of the cost with supplies purchased at affordable prices on eBay. Some nail art pens and supplies come in sets where many colours can be purchased together for more variety, when it comes to designing versatile and fun nail art. Shoppers should purchase nail art pens and brushes according to various options that include brand name, type of polish, and design capability, which are all found easily on eBay.
Types of Nail Art Pens
Nail art is done in a couple of different ways. Consumers can use nail art pens, which deposit the polish onto the nails with attached pen style brushes. Another option is to use nail art pen brushes, which are separate and can be dipped into the consumers' favourite shades of nail polish to convert them to nail art pens. Tools can be used to create specific and precise designs such as dots and flowers or patterns such as marble looks. When it comes to nail art pens, consumers look for a certain type of finish, such as gel, glitter, or 3D, so that may be a factor in the purchasing process as well as brands and colours of polish.
3D Nail Art Pens
Nail art pens that make raised designs are called 3D nail art pens. These nail art pens look somewhat similar to tubes of paint, and they come in a variety of colours, including matte or satin finishes, as well as glittery styles. Some types of 3D nail art pens use acrylic paint, and some use gel paint. They are highly pigmented and offer a squeeze tube design with a precision tip for accurate nail art designs.
Nail art pops when consumers use 3D nail art pens. The designs are long lasting and can be used on either artificial or real nails. The tubes are easily controlled to deposit the right amount of nail polish for each design without making a mess.
Nail Design Pens
Nail design pens look more like pens, with small brushes that distribute the colour evenly on the nails to form designs that are not 3D, but generally the same finish as most types of nail polish, which is a satin or shiny style finish. Nail design pens sometimes come double-ended, with two different colours available on one pen. These nail design pens use regular nail polish in easy-to-control pens to draw designs with.
Some common brands of nail art design pens are Sally Hansen and Rio. Nail design pens come in a multitude of colours, and pens are various sizes to make different types of designs. Some nail art pens are simply regular bottles of nail polish which offer smaller brushes to draw nail art in a more detailed fashion than standard nail polish brushes allow, though the pen style dispenser allows consumers a lot more control when drawing small details on the nails.
Gel Polish Pens
Gel polish pens are similar to what is used on consumers when they go into salons for professional manicures. Gel polish pens claim to last longer, and they go on smoothly. To achieve the desired results, the polish may need to dry under a UV lamp for professional manicure art designs and to seal the designs. However, that is not necessary to enjoy the pens.
Gel polish pens are used with real or fake nails, and the polish is removed easily just like regular nail polish. Colours can be mixed for festive results, and many 3D nail art pens are made with gel polish. Some have pen type small applicators, and some have nibs like tube of paints. It depends on the brand.
Nail Art Tools
For consumers who are serious about nail art, there are a few additional tools that may be added to manicure sets to ensure the best nail art designs and to get the most professional, salon quality results from nail art pens and nail polish. These items are simply bonus tools which help consumers get the most out of their nail art polish and pens.
Other optional nail art items are stickers, gems, pearls, beads, rhinestones, and glitter paint. These items are used to embellish the designs once the nail art pens are used to create the basic form of the designs or patterns.
Nail Art Brushes
Nail art brushes are small brushes of various sizes which are dipped into existing bottles of standard nail polish to create nail art. These typically come in sets with brushes of various sizes included. They are also sometimes called nail pens, but the polish is not usually included with these nail art brushes.
However, the brushes can be used with any type of polish including 3D, gel, or acrylic nail polish. Nail art brushes are also used with real or artificial nails.
Dotting Tools
Tools to create polka dots on nails are called dotting tools or dotting paint pens. They look like long pens, and these implements are made for dipping into polish to create perfect circles. Some dotting pens have balls of different sizes on each end to create large or small dots on the nails. Some dotting pens are actually paint pens which have nail polish inside of them to create the coloured dots on the nails.
Dotting pens are also used to create marbleized looks on the nails with contrasting colours of polish. They can also be used to create detailed designs, or to apply small items to the nails like gemstones, pearls, or nail stickers.
Nail Polish Remover Pens
Nail polish remover pens are perfect for correcting mistakes when consumers are using nail art pens. They have small nibs for precise removal on detailed designs, so the buyers do not have to remove their entire designs to make corrections. This is a convenient tool to have on hand when consumers are painting detailed nail art and want to correct slight mistakes easily.
How to Buy Nail Art Pens on eBay
If you are interested in skipping the nail salon and doing your own nail art at home, you will find that it is not only cost effective but fun as well. Search eBay for all of the nail art pens and other supplies and tools you need for detailed nail art designs, which you can change whenever the mood hits you. Navigate to "nail art pens &" using eBay's user-friendly search engine. You can conduct your search on any of eBay's pages. Browse the options according to whether you are looking for actual nail polish pens or some small brushes to do your own nail art using existing bottles of your own nail polish.
Purchase nail art pens from merchants who are Top-rated sellers. Find out if they are offering any other items that you can bundle with your nail art pens, such as nail polish remover pens, to get a shipping discount. Search the item descriptions carefully to ensure you are getting exactly the type of items you are looking for, and contact the seller with any questions you might have about nail art pens, or if you would like to see additional images of the products before making a final purchase. Look at the seller's feedback for records of prior transactions to make sure they are positive and satisfactory.
Conclusion
Nail art is a cool way to express different personality traits, and designs can be changed according to different seasons, the holidays, or just on the whim of the consumers. Nail art pens make it easy to draw designs on nails without smudging them, and buyers can even use several different colours to make intricate designs on the nails for unforgettable style statements. Shopping for nail art pens on eBay is quite affordable, as some sellers may offer bulk pens in various colours along with other accessories and needed items such as nail art brushes, remover pens, and implements to create stunning and simple nail art.
Getting professional nail art done at a salon is usually timely and costs quite a bit. It costs much less when consumers do their own nail art, and women are able to control exactly what types of designs and colours they want on their nails. Recreate a professional look without having to step into a salon with nail art pens, brushes, and design tools just like the professionals use, but without the high cost.