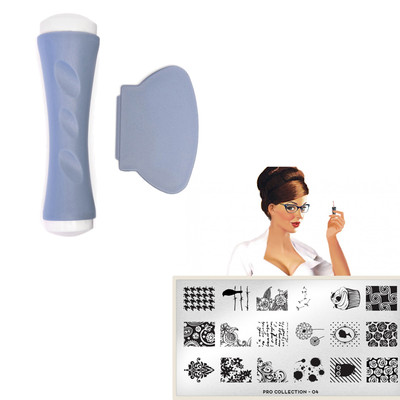 What is Nail Stamping?
Nail stamping is a way of getting intricate designs onto your nails using a rubber stamper & a metal engraved plate.
How Does it work?
Step 1 Choose a design on the plate. (I chose the script writing on the above Pro Plate 4)
Step 2 Liberally Apply Nailvarnish to the design you wish to print on to your nails.
Step 3 Use the plastic scraper at a 40Degree Angle to remove excess varnish.
Step 4 Roll the stamper over the design to pick up the polish onto the stamper.
Step 5 Roll the stamper across the nail to print the design.
Step 6 remove access varnish from around the nails to make them look beautiful!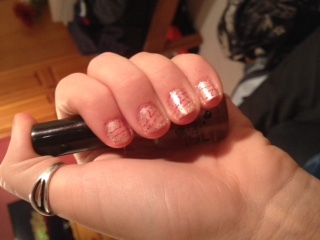 Why MoYou?
I have had friends who have tried nail stamping & they are part of the reason I started! You can get cheap plates which often aren't engraved deep enough to produce a crisp image. The MoYou plates cost a little more but have so much more to them. They have more designs per plates & they are backed onto a thick white card which stops the plate from flexing when used.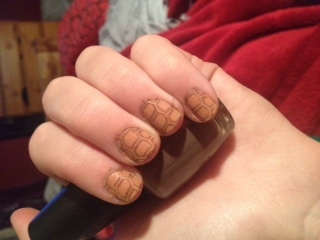 Can I use any Nail Polish?
Yes you can, so long as it has a thick mixture. I have found OPI to be the best for stamping but also Clarins & some revlon polishes work too.
If you use bright bold colours they look best or as in this picture trying to match the colours to the pattern you are trying to create looks fabulous also.