http://www.ebay.ie/itm/Pull-Along-Wooden-Toy-Alligator-Snail-Baby-Walker-Plan-Toys-/321393567012?pt=UK_Toys_Creative_Educational_RL&var=&hash=item4ad48ca524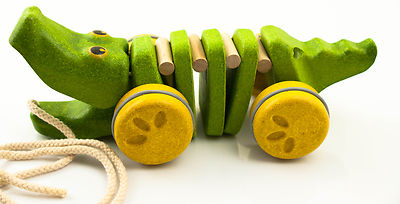 Dancing Alligator
When pulled along, the alligator moves his head and tail up and down making click-clack sound.
Have fun as you learn to walk with this Plan Toys Dancing Alligator!
This colourful pull toy is constructed in the shape of an alligator, with a brightly coloured body and wheels.
Toddlers can pull it along on a two-foot leash while learning to walk!
Certified non-toxic
Boxed in 100% eco friendly packaging
---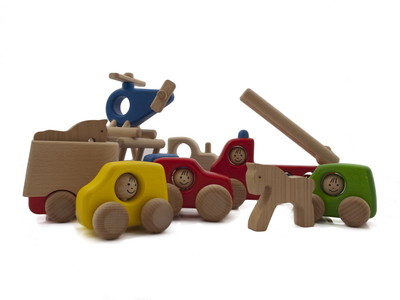 Fire Engine
Equipped with a maneuverable ladder and three blue discs that your little one can spin.
Small bell between the back wheels.
Little fireman inside who likes to look around.
At least one completely natural element to give a chance to the child to feel the natural wood warmth.




Toyota with a Horse
Wooden fantastic Toyota car with a driver has a removable trailer which is purpose-built as a horses' carriage.
The toy includes one wooden horse.
Small Car
Wooden small car on rotating wheels with a driver, who likes to look around.
It is easy to grasp and has just the right size for little hands.
Helicopter
Wooden small helicopter with rotating propellers.
It is easy to grasp and has just the right size for little hands.
Tractor with trailer
Wooden tractor with detachable trailer in natural wood colour.
High quality educational and safe wooden toy dedicated to younger children.
---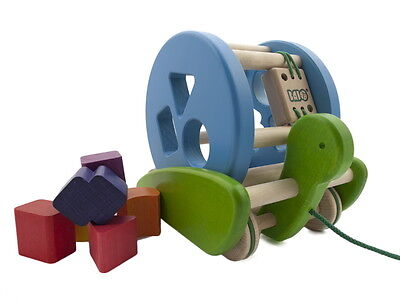 As your child pulls this snail, its shell spins and tumbles the brightly coloured blocks inside. The fun doesn't stop there! The snail's shell doubles as a block sorter. Your child will have a terrific time deciphering which hole matches each of the six differently shaped blocks.
With its dual purpose, this snail will keep your little one entertained for hours.
---