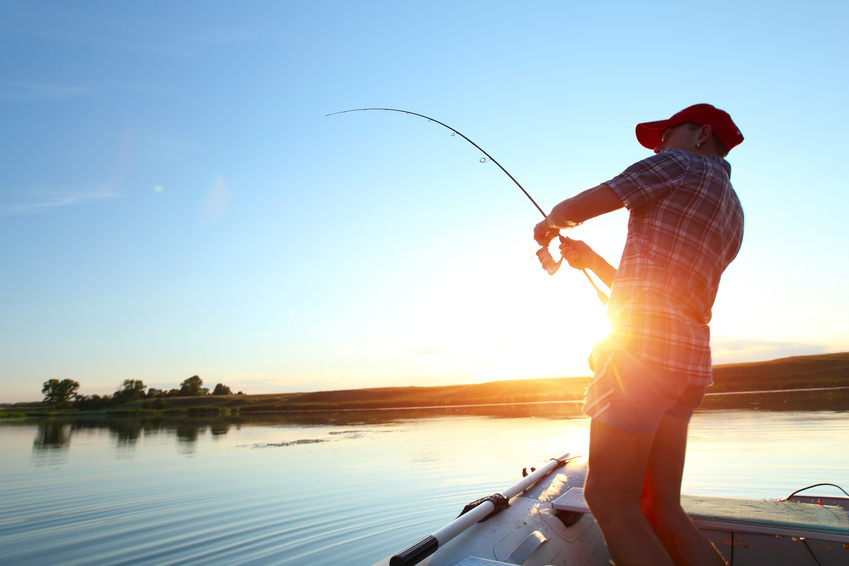 For anglers who spend a lot of time on the water, neoprene fishing gloves make the difference between a great day out and a miserable fishing day. Not only do neoprene gloves keep hands warm and dry in cold weather, they stop fish bait and fish slime from accumulating on wet fingers. Perfect for spear fishing, fly-fishing, deep sea fishing, and kayak fishing, neoprene gloves come in a wide selection of shapes and sizes.
Thickness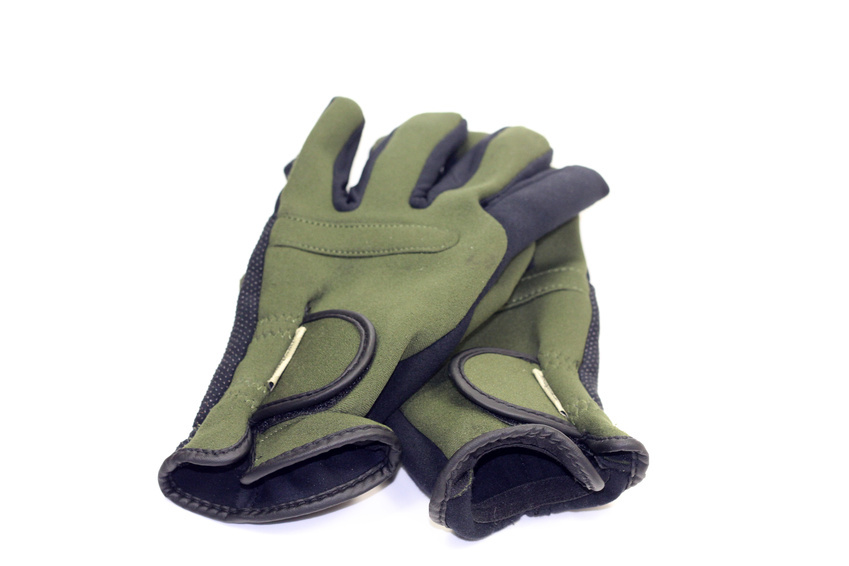 Depending on the temperature of the water, the thickness of the glove makes a big difference. Anyone ice fishing knows the importance of keeping warm. Cold environments require 5 to 7 mm thick fishing gloves. Adding a thermal or fleece glove liner to neoprene gloves provides extra warmth. Remember to purchase fishing gloves and liners from the same manufacturer to ensure compatibility. Spear fishing, requires a glove of medium thickness that allows for flexibility. A 2 or 3 mm glove suits these conditions. Anglers concerned about sun and wind damage can use neoprene gloves with confidence, as they provide 100 per cent UV and wind protection. Lastly, flexibility is a common concern with neoprene gloves; however, improvements in neoprene technology have resulted in ultra-thin neoprene gloves, suitable for all types of fishing, lure rigging, and bait fixing.
Grip
Fishing gloves give anglers, divers, shellfish collectors, and spear fishers better grip in and out of the water. Designed for warmth, early neoprene gloves did not last long in real fishing environments. Anglers soon discovered that the gloves had a short lifespan because they lacked reinforcement in key use areas, particularly the fingers and the palms. Modern versions come in a variety of grip patterns. Angling gloves come with well-designed finger grips for hook and bait handling. Diving gloves and spear fishing gloves are equipped with heavy grip pads on the fingers, palm, and wrist to help handling fish and crayfish underwater. Not only do grips provide better handling, they also provide protection from spikes, teeth, and slime.
Shape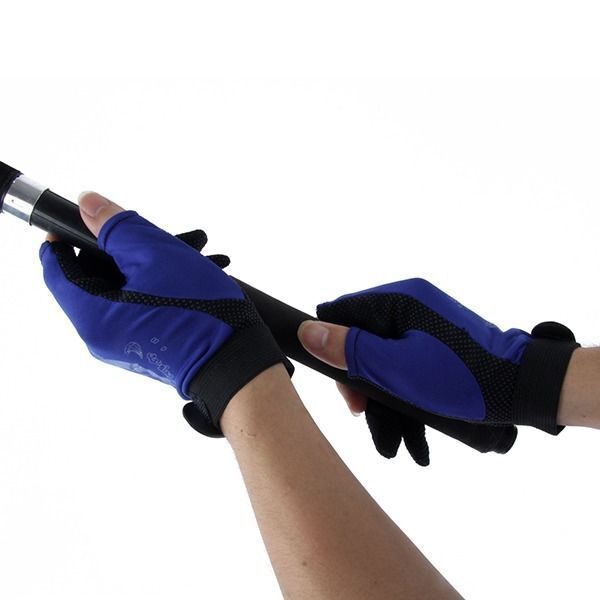 Neoprene fishing gloves, like all clothing items, come from a pattern. Novice anglers commonly assume any neoprene glove can work as a fishing glove. This is a mistake and often a costly one. Designed for greater movement and flexibility, neoprene fishing gloves differ from cycling gloves or golf gloves. Of course, even within the fraternity of fishing gloves, different glove makes and models fit differently. Newer gloves models designed with four-way stretch neoprene make movement much more comfortable. For increased flexibility, look for gloves made with three-dimensional patterns, patterns that account for finger height as well as width and length. Knowing your hand size, and the type of fishing you prefer, makes choosing the best fishing glove easier.