When it comes to swimwear, the best kind of material to wear in cold temperatures is neoprene. It insulates the skin and protects it from cold water temperatures, water rash from watersports, and sea animals that sting. Neoprene shorts vary based on thickness of the material and features offered, and it is very important to get the right size because of the snug fit. Buyers have several important factors to consider when shopping for neoprene shorts.
Important Features
Neoprene shorts are available for men and women. The main purpose is to keep the legs warm without hindering performance. Most of the shorts do not have pockets because pockets create drag in the water. However, neoprene shorts do come in a variety of colours and patterns beyond traditional black, and some styles also feature extra padding around the hips and thighs. These styles are ideal for high-speed sports in which the wearer sometimes crashes into the water. Elastic waists are very common, but some styles have drawstrings.
Neoprene Thickness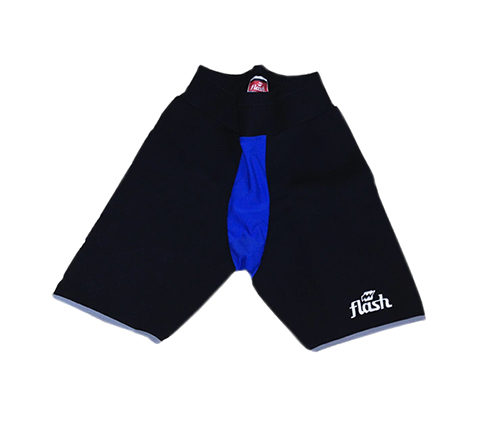 The thickness of the neoprene determines the warmth. The material has tiny pockets of air that insulate the legs. Warm water that is at least 74 degrees only requires thin neoprene as a rash guard. Water colder than 73 degrees requires swimmers to wear shorts that are at least 1 mm thick. The recommended thickness of the neoprene goes up as the temperature goes down.
Accessories
Wearing shorts may not be enough when the water gets really cool. Swimmers have the option of pairing up wetsuits with accessories to provide warmth. Vests are great for keeping the torso warm while still allowing the arms to move freely. Wetsuit hats, gloves, and boots are all available. Some items are helpful, even when the water is not cold, to protect swimmers from scratches and cuts from sharp objects on the bed of the ocean or lake.
Fit of Neoprene Shorts

Neoprene is stretchy, but it only stretches to a certain extent. In order to provide proper insulation, the shorts must fit tightly. The shorts should not have any bunching. When moving around, the shorts should allow easy movement, but not move themselves. It is important to get precise measurements and refer to the manufacturer's sizing chart.