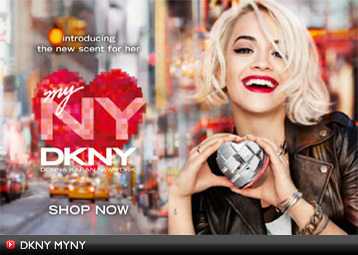 Who from and When to buy?
It is great when a new fragrance you love is launched and you see it on t.v, magazines and well pretty much everywhere. The best things to consider when your wishing to purchase the new addition to your collection are the following:
. I would always advise buying the fragrance in the first week or two after the launch as offers seem to be competitive with a successful new launch.
. Shop around most stores will offer a free gift with purchase of a medium or large size bottle (50ml/100ml)
. Consider reward cards such as The Perfume Shop, Boots, Debenhams beauty card.
. When buying new launches on Ebay make sure the scent is untouched, exactly as described and make sure if they purchased the item with the free gift that you receive this too.

I get excited for new launches as I love trying new scents and the free gifts or the promotional offers and freebies tend to be fantastic!!!

Some of my new favorite launches at the moment are:
. MY NY DKNY -Fruity, fresh, long lasting scent
. Cheryl Storm Flower - Strong, fruity, floral burst
. Lady Gaga Eau de Gaga - Unisex fragrance that is fresh, floral and citrus.