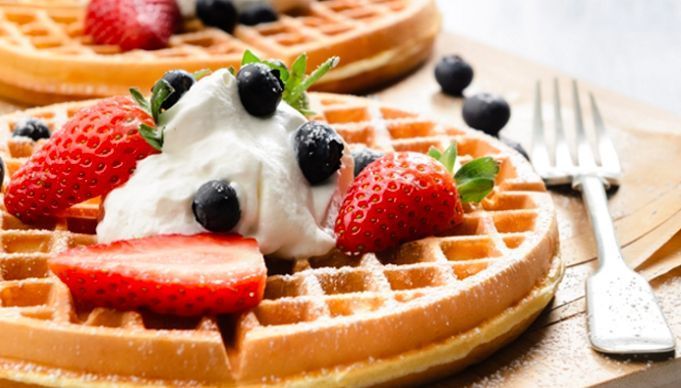 New Years Day Waffles
Why not start a new tradition this year and host a New Year's Day DIY Waffle Bar? You can provide all the waffles and toppings while asking other guests to bring a side dish of fruit, proteins, muffins, orange juice and champagne! Kids will love adding their own toppings to their waffles and parents will be glad that they didn't have to make the whole breakfast! In case you've seen enough family over the holiday season, this could be a fun tradition to do with the neighbours or getting together with school classmates and friends.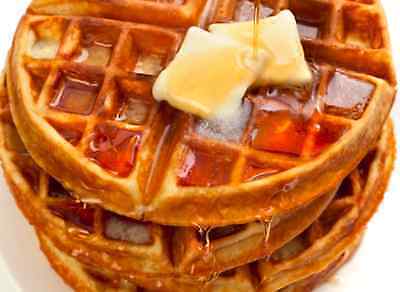 Waffles and more!
The one thing you must have for this party is a
waffle maker
and you may want to have two or three, depending on how many people you are having over! You will want have some additional breakfast items to go along with the waffles.
Egg & Vegetable Quiche
Sausages
Ham
Granola
Smoked salmon and cream cheese bagels
Variety of Fruit
Tip: You can use cake stands to display the quiches.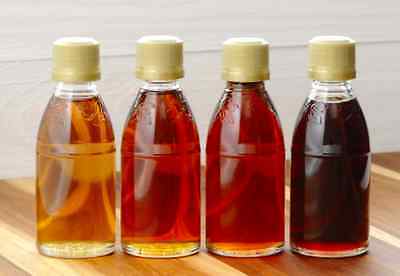 Waffle Bar Toppings
For this DIY waffle bar to be exciting you'll need an assortment of tasty toppings!
Strawberries
Blueberries
Bananas
Nutella
Maple Syrup
Strawberry Syrup
Chocolate Sauce
Whipped Cream
Chopped Bacon
Chopped Walnuts
M & Ms
Chocolate Sprinkles
Consider buying a syrup dispenser and labelling them if you have a few sauces or syrups! Use small white bowls for all the waffle toppings.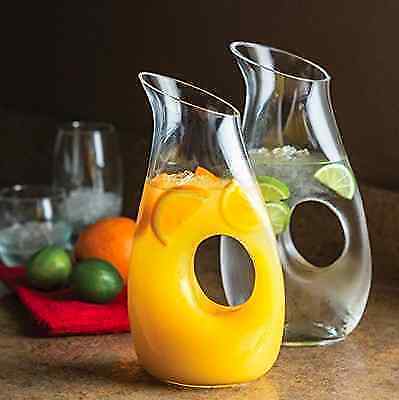 Drink Station
Have a variety of juices available as well as some champagne to make Mimosas. Use a mix of
glass carafes
and vintage
glass pitchers
. If you have a kids' station then use some
colourful plastic cups
. You can also make a pitcher of smoothies and have some fresh fruit cut up to put on the rim of the glasses.
If you really want to impress your guests then buy an
orange juicer
to offer some fresh squeezed orange juice. Of course, do not forget about coffee!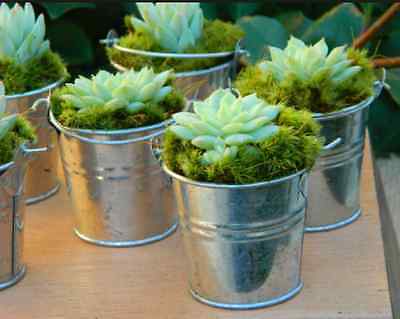 Setting the table
Set this up buffet style and cover the tables with a simple or neutral table cloth and line the centre with
silver buckets
and fill them with pine needle branches from your Christmas tree, small pine cones or ornaments as seasonal centrepieces.