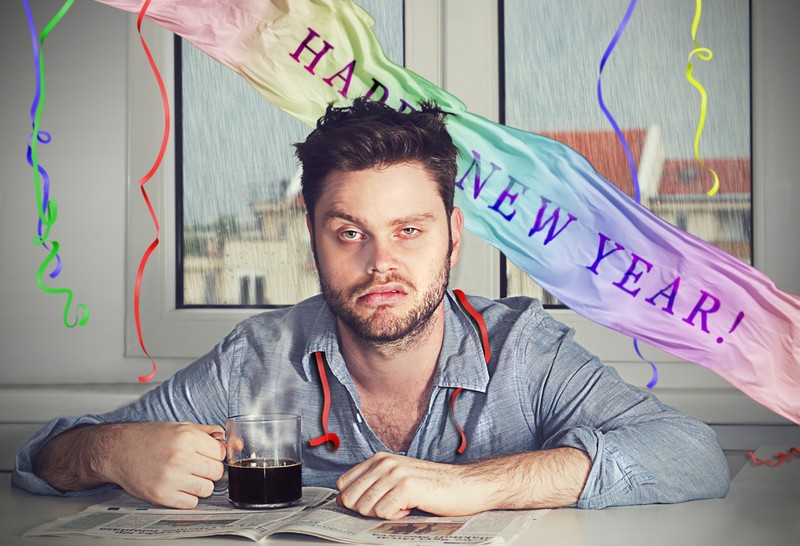 With music blaring and Champagne flowing it can be hard to keep track of your New Year's Eve drinks, particularly if you're dressed to impress and having a great time. December 31st is the perfect time to party but what happens if you have one too many and wake up feeling terrible the next morning? Here are 10 top ways to survive the first day of 2015.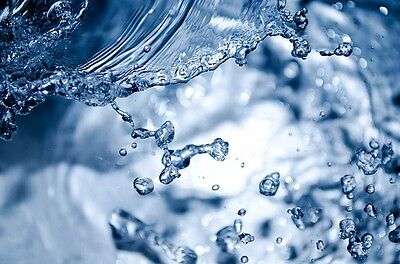 1. Top up
That dizzy, nauseous feeling you often get with a hangover is largely caused by dehydration, so bring yourself back to life by drinking plenty of water. In fact, if you manage to get out of bed it is definitely worth staggering to the kitchen to fill up a large empty squash bottle or
jug
with H2O. Keep sipping on it throughout the day and you should soon feel considerably better. Dilute squash may help to top up your electrolyte levels and go towards satisfying that sugar craving.
What's more, when celebrations come to an end on New Year's Eve, try to drink at least a pint of water before you go to bed as this will hopefully lessen the side effects of what you've just done to your body. Don't say you weren't warned.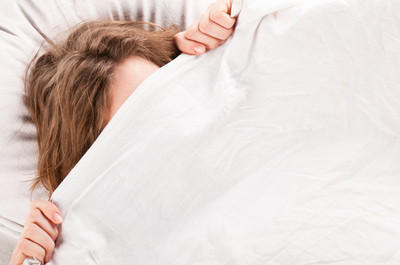 2. Sleep it off
If you're feeling rough from the night before, don't be a witness to your own suffering. Instead, stay warm and cosy, sleep as much as you can and hope the day passes without too much room-spin or vomiting. Of course, if you spent the previous evening drinking Red Bull or any other stimulant you might find it hard to relax and unwind, but that's certainly a lesson learnt for next year.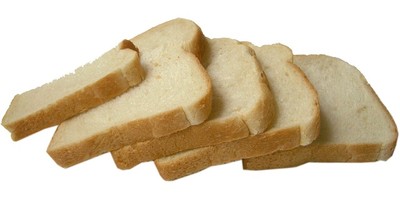 3. Dry food
With a hangover it can be easy to feel hungry and sick at the same time. One minute you want something to eat, the next you don't even want to see food. Not eating at all can actually make you feel worse as your sugar levels will plummet, so try snacking on plain food such as breadsticks, toast and eggs. See how you get on and you might actually feel well enough to eat dinner.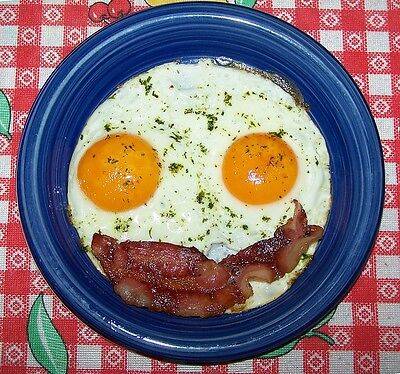 4. Kill or cure fry up
When the initial show-me-a-sausage-and-I'll-barf phase passes, try knocking up a quick fry up – but beware. Greasy food usually does one of the following: cures your tummy and leaves you feeling a lot more human, or completely kills your appetite and sends you running for the nearest bathroom. Reach for the
frying pan
at your own risk and be prepared for the worst.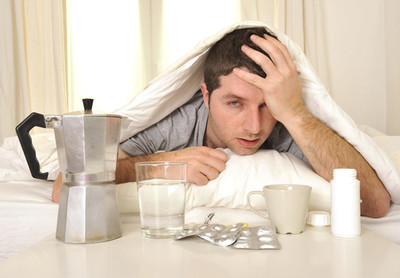 5. Resort to medication
Head pounding? Then headache medication such as paracetamol might be the right option for you. There are many lotions and potions out there designed to rid you of such symptoms but be sure to read the label and take the correct dosage. If you think you're still drunk, it might be advisable to avoid meds altogether because pills and alcohol usually don't mix.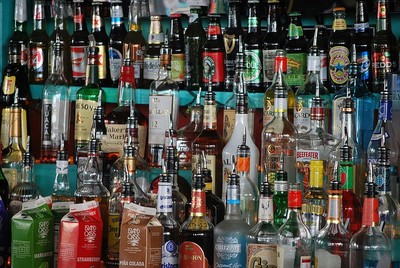 6. Avoid hair of the dog
'Hair of the dog' refers to that crazy moment when someone gets back in party mode and drinks another alcoholic beverage in a bid to get rid of their hangover. While it might cure your symptoms temporarily, it's unlikely to do you any favours in the long run, so stick to soft drinks if possible – after all, alcohol makes you feel bad because it contains toxic chemicals.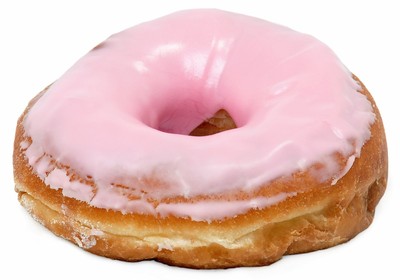 7. Sugar hit
Alcoholic beverages are laden with sugar. This can give you a temporary high but when your sugar levels drop it can leave you feeling groggy. While munching a bar of chocolate isn't the best way to cure a hangover (as it too will release sugars into your bloodstream quickly which could lead to a slump later on) it will give you temporary energy. And, chocolate releases endorphins which make you feel good. When you're ready, however, snack on something that will maintain your energy levels such as porridge.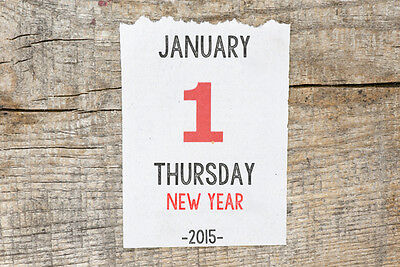 8. Keep the day free
If you're going out on New Year's Eve, the last thing you probably want to do is have lunch with the in-laws on New Year's Day. With this in mind, keep January 1st completely free and schedule important social activities for later in the month when you'll feel more like meeting people. If you've already made arrangements, see if you can wriggle out of them in good time to avoid letting people down.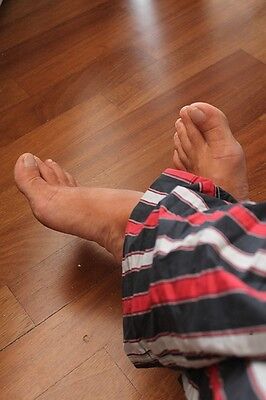 9. PJ day
New Year's Eve parties tend to finish pretty late, so if you've been up until the early hours dancing on tables and knocking back the fizz, there's probably not much point in getting dressed the next day. It'll be dark again before you know it and when you've feeling yuck there's nothing quite like snuggling up in your
pyjamas
and having a duvet day. If you've got a cute onesie, all the better! Pull it on and fight off your hangover in comfort.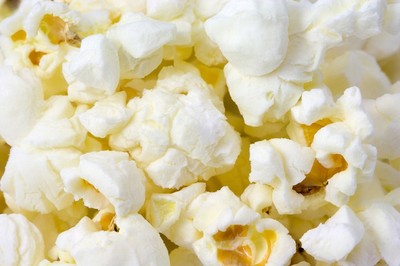 10. Movie fest
What better cure for a hangover than a movie fest? It's the perfect time to watch box sets and childhood favourites that you haven't seen in ages, so get the popcorn ready (if you can stomach it) and settle in for some hard-core film watching. If you've got a 'talker' – you know the kind of person who won't be quiet even through the good bits – tell them you're going to bed and continue watching without them. Naughty? Maybe, but probably worth it.