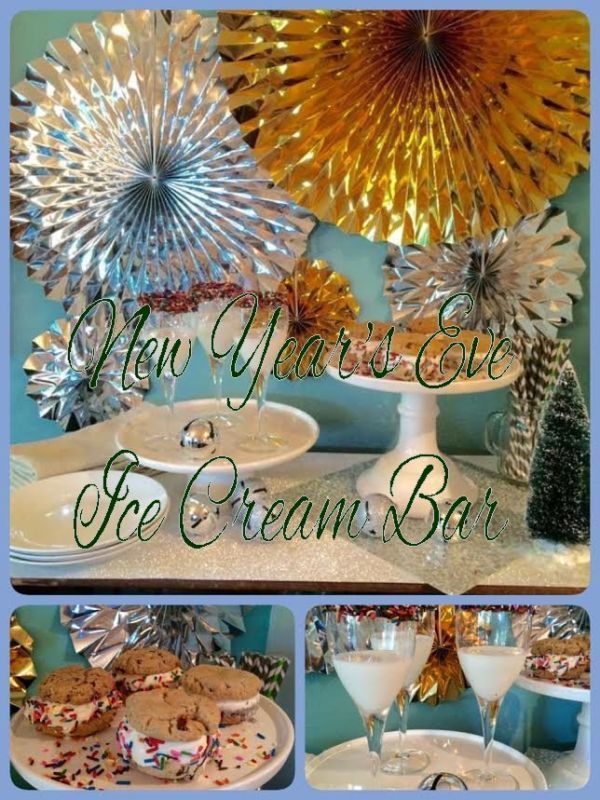 DIY Cookie Bar
We love to make homemade cookies and then if you add some vanilla ice cream between two cookies - you'll have the best ice cream sandwich around! Since we tend to stay home for New Years Eve I thought it might be fun to host an ice cream sandwich bar for the family. You could set it up on a side table, a moving
bar cart
or even use your credenza in the dining area. I used our Japanese Tansu (that I found on eBay for a dime!) and covered it with some pretty paper. It is up to you but add in some glitter and bling to get the party started! It is an inexpensive way to have some fun with the family on New Year's Eve!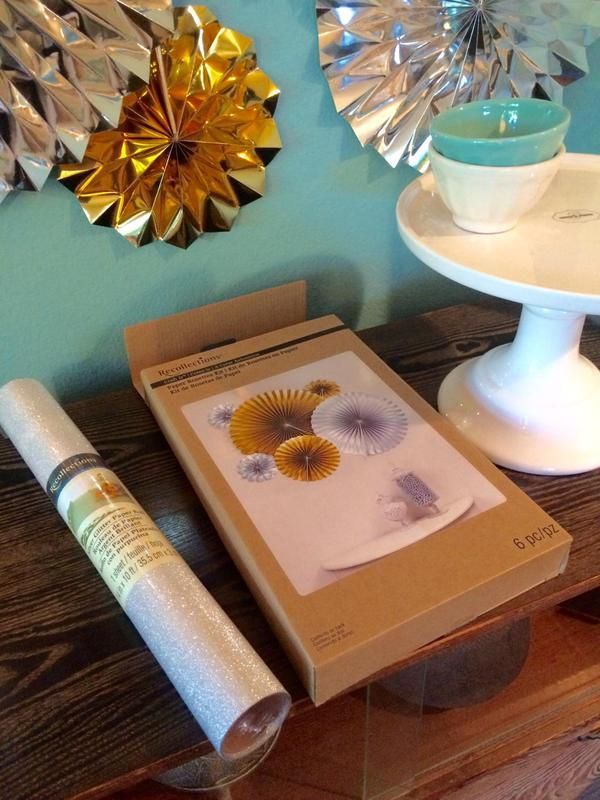 Supplies Needed:
To make a festive New Year's Ice Cream Sandwich Bar here are some things you might need:
Paper Rosettes Kit
(I went for the gold and silver look but they come in all colors and sizes)
Roll of paper (I went for the white sparkly paper)
Cake Stands
Small Bowls
(for the rainbow sprinkles and nuts)
Favorite Ice Cream
Cookies (we purchased an assortment of chocolate chip and oatmeal raisin cookies from our local bakery)
Chocolate
Rainbow Sprinkles
Wine Glasses
Holiday Decor - like a miniature
Christmas tree
and
sleigh bells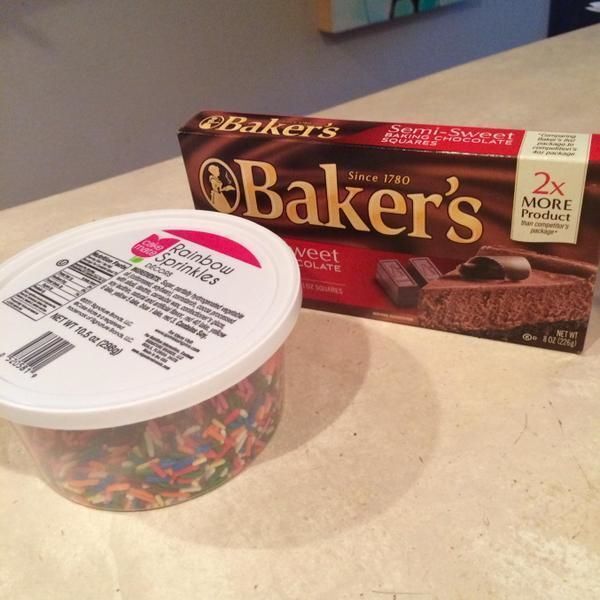 Chocolate covered wine glasses
This is really easy to make and the kids will love drinking milk from this colourful wine glass. Just melt two or three squares of chocolate. Once the chocolate is melted remove from heat. Take a wine glass and quickly dip and twist the tip of the glass in the melted chocolate. Make sure you get all the edges.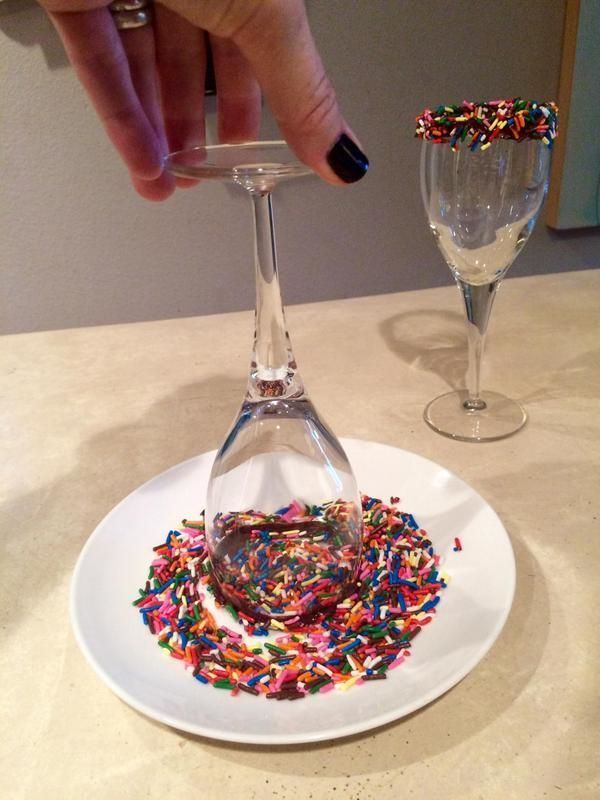 Add on some sprinkles:
After you dip the tip of the wine glass in chocolate, quickly place on a plate filled with rainbow sprinkles. Turn and twist the glass around to make sure all of the edges are covered. I even placed the glass on it's side to make sure all the chocolate was covered in sprinkles.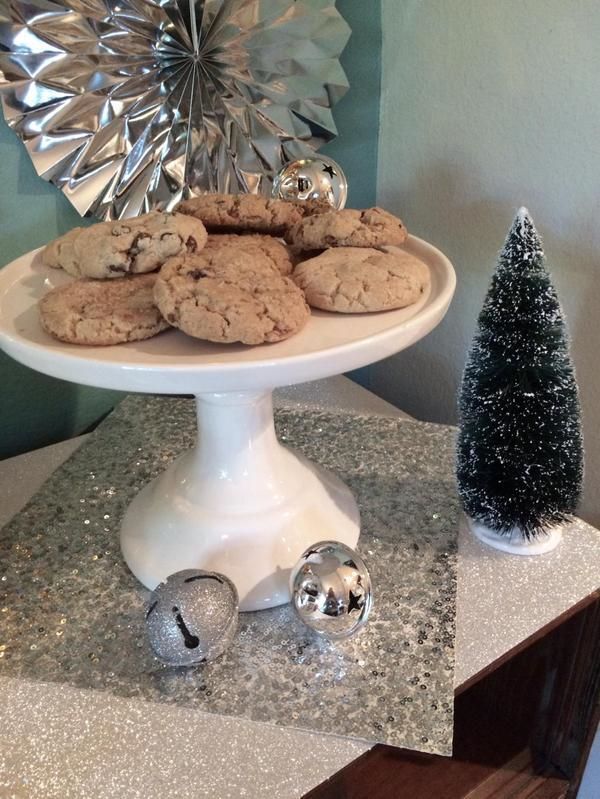 Ice Cream Cookie Bar
To set up the ice cream bar station line the top of your credenza or table with some pretty paper. I added some sequined paper as well to give it some extra bling. Have I mentioned that I am all about the sparkle this year?! Then add in some of your favourite holiday decor like some pretty sleigh bells or miniature trees. You can place the cookies on a cake stand or make the ice cream sandwiches ahead of time. It is your choice and you know what would work best for your family!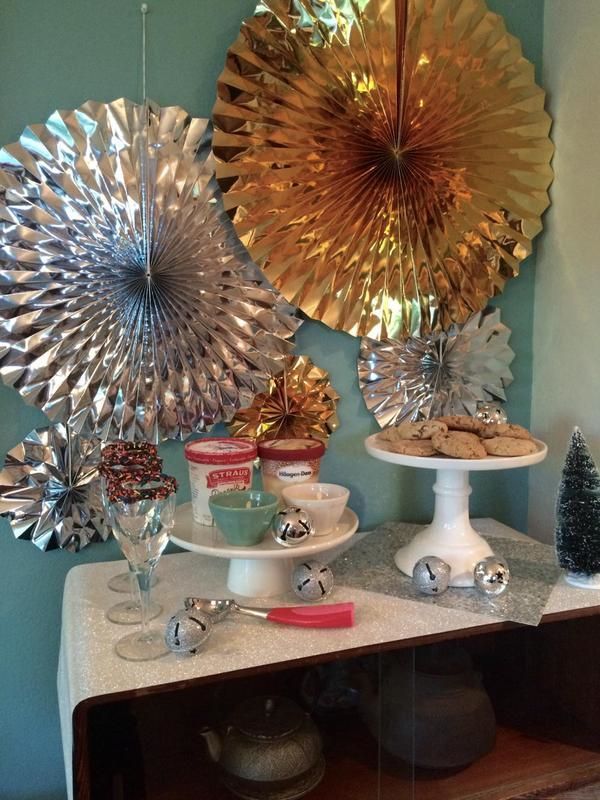 DIY Ice Cream Bar
If you decide to let everyone make their own here are some fun ways to display the goodies. We placed our favourite ice cream - vanilla and vanilla chocolate-chip ice cream pints on a cake stand along with some little bowls filled with sprinkles and nuts. Be sure to include an ice cream scoop! The cookies were placed on another cake stand ready to be made.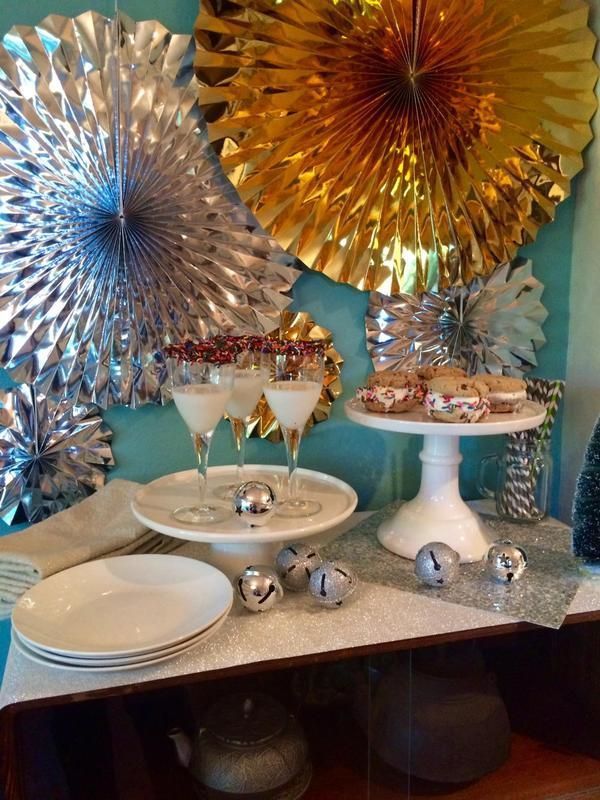 Dig In!
If you think it might make life easier (on you of course), you can always make the ice cream sandwiches ahead of time and get them out of the freezer (wrap them in cling film individually) until you are ready for dessert! Add some milk to your pretty chocolate wine glass and enjoy!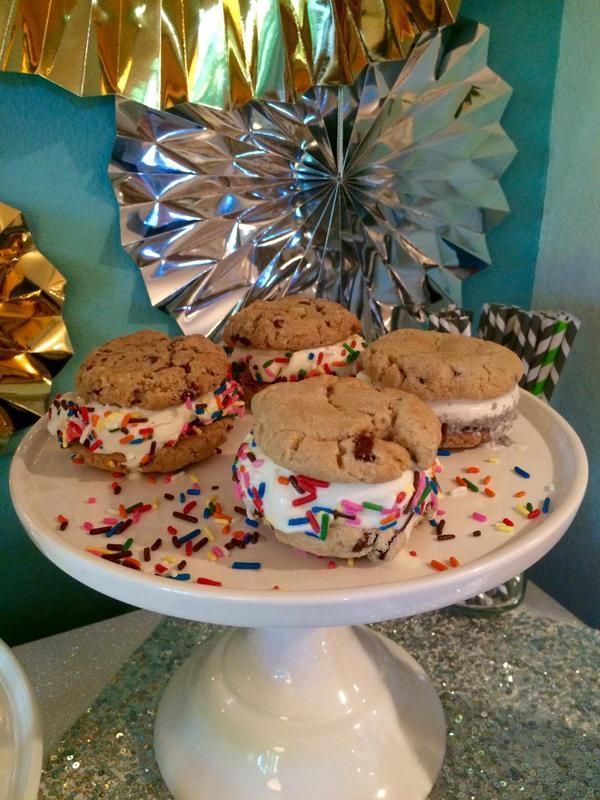 Creating Memories Together!
This is a great way to add a little fun to your New Year's Eve with the kids and it doesn't cost much! Enjoy yourselves!
Shop Halloween finds including decor, costumes and more on eBay:
http://www.ebay.co.uk/rpp/Halloween