___________ THE NEW TO EBAY GUIDE ________
Brought to you by Pinkhollie and No1Giftstore - Up to 75% off RRP's - checkout our store....>>click here>>No1GiftStore
**********************
PLEASE TAKE 2 SECONDS TO RATE THIS HELPFUL - THANK YOU
************************
Let's start by explaining that we have been using ebay since 1998!!
We know what we are doing and we would like to share some very important things with you.
We appreciate that if you are starting out as a seller on eBay - it can be a little scary and a lot to get your head around - we therefore hope that this guide will help you and make it as easy and as fun as possible. Remember - whether you plan to sell a few items - or start a busniess - the more you know the less likely you are to get conned and the better your sales figures will be (in theory)..
First of all it may be useful for you to learn the lingo used in listings and within the eBay (and other online) community / communities..

1. IT'S SO IMPORTANT TO ADD A PHOTO OR MORE...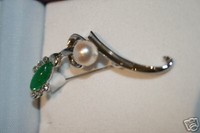 Photo 1 -shows the item I am selling
Photo 2 shows the lovely gift box it comes in

Both photos together give the overall 'picture'. Photo's are so, so important in fact - eBay don't charge you for the first photo (however they do charge .15p for getting your photo to appear in the gallery (well worth the money - as when people conduct a search they will see your photo - hopefully enticing them to click onto your description of the listing). A good photo tip I read right here on eBay: Rather than get a special light set up for snazzy looking photo's, if you've got a white bath, use that! It gives great lighting, and provides the big white background you need! Most people have a digital camera now a-days - and if you don't - you can purchase a 2 mega pixel camera for about £30 (most phones now have over 3 mega pixels!) Another option is the Ghetto Digital Camera: get a cheap disposable camera, take all the shots you want and/or need, and get it developed on a Kodak photo CD, it costs about £5 but its a good investment for how much a picture will increase the value. Your final option is to use a scanner!


2. GIVE AN HONEST, DETAILED EXPLAINATION OF YOUR ITEM
Some eBayers will just write "Kettle" in their description - and they may well sell it. However they will get far more interest if they are descriptive. By this we mean - is it new? does it come with the box? what make is it? what model is it? what size is it? what colour is it? How much is it to buy the item new? etc.. etc.Put yourself in that situation - what would you want to know??

3. CREATE AN ABOUT ME PAGE! - click here to view ours...No1GiftStore about me page
Not essential - but you get a neat little icon beside your username if you do. This can help attract buyers and give them an opportunity to learn more about you (and your business/values/what you are selling etc..) if they wish. Depending on your computer skills and if you know html - you have two options (guided or advance). To create an about me page - click here>>> about me

4. WHAT TO CHARGE FOR YOUR ITEM AND HOW TO SAVE MONEY ON EBAY FEES..
Yes you did read the title correctly - the difference between charging £5 Believe it or not, knocking 1p off of your starting price will save you in listing fees. Rather than sell an item for £5 set it at £4.99 and save about 15p on your listing. You can find out exactly how much it costs to use each starting price here: click here

5. YOUR AD - MORE MONEY SAVING
You don't have to add a border - just make your ad eye catching..a well laid out advert will get you more interest than a pretty pattern around the outside. If you absolutely can't do without the border, a money saver is to use turbo lister (which is free from ebay), it adds them for free and saves you 7p - if you are listing a lot of items - those 7ps can mount up - some sellers have hundreds of items..
Brought to you by Pinkhollie and No1Giftstore - Up to 75% off RRP's - checkout our store....>>click here>>No1GiftStore
**********************
PLEASE TAKE 2 SECONDS TO RATE THIS HELPFUL - THANK YOU
************************
Pinkhollie1000 x