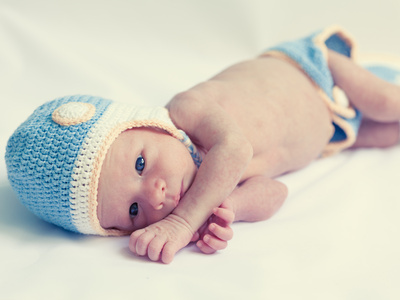 Newborn babies are delicate and require accessories to protect them from environmental factors. One way to keep newborn babies happy and healthy is to buy hats to protect them from the sun and cold. There are a number of materials and styles available. Parents should learn about the features of newborn baby hats before shopping for the perfect accessory.
Material for Newborn Baby Hats

Newborn babies have extremely sensitive skin, so choosing the right material for their hats is important. The material should have a soft texture, and there should be no rough seams or tags on the inside of the hat. Some babies are allergic to synthetic fabrics, so natural materials are the ideal choice. Cotton hats are popular because they are soft and breathable. Some babies are allergic to wool, so it is important to check whether children are sensitive to any fabrics before buying hats.
Newborn Baby Hats for Sun Protection
It is important to have hats that protect babies from overexposure to the sun if the family is spending time outdoors. Newborn summer hats are available in two basic styles: sun hats and baseball caps. Newborn sun hats have a soft brim around the full circumference of the hat, which protects the baby's face and neck. Baseball caps have a semi-soft brim at the front, which provides sun protection for a baby's face. However, it offers little protection for the back of the neck.
Newborn Baby Hats for Cold Conditions

Knitted baby hats are ideal for keeping babies' heads warm because they typically fit snugly and keep heat from escaping. Buyers should consider hats with flaps that cover the baby's ears in extremely cold conditions. Some tie around the baby's chin gently so that the flaps stay in place.
Designs for Newborn Baby Hats
Hats for newborn babies are widely available in pink and blue. However, there are a number of neutral colours, such as white. The hats can be plain or decorated with frills, ribbon, and bows. Parents should choose a hat that complements the baby's clothing.