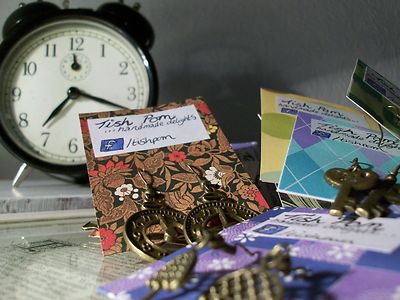 Have you ever had a pair of earrings or a ring that turn your ears green?
Have your pierced ears ever been itch, red, sore or swollen? Had itchy bumps or dry patches of skin?

These symptoms are likely to be due the metal content in your jewellery, or a metal allergy. Did you know that an allergy to Nickel is one of the most common allergies in the world?

People who have experienced this with jewellery may have also experienced a sensitivity to a belt buckle, buttons or clothing fixings, the underside of a watch, or even the under wiring of a bra.

You can avoid this happening by opting for Nickel Free items. People often think that because of their allergy they can only wear Stainless Steel or 'real gold' jewellery items. In the case of a nickel allergy, this is not true! You can still buy costume jewellery at a fraction of the price of real gold items and be allergy free, as long as the items you choose are Nickel Free. That's where my ebay shop comes in! Nickel free costume jewellery; so you can still have a box full of earrings for any occasion without breaking the bank… or your ears!